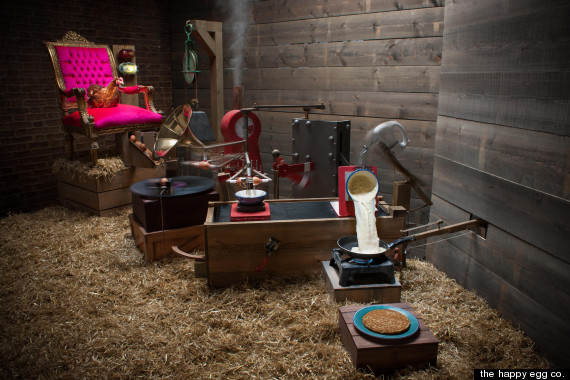 Bad puns aside, the "Pancake-omatic" was developed for free range chicken company the happy egg co. and will go on display at the Design Museum in London later this month.
Here's how it works: A hen lays an egg, which rolls down a ramp and pushes a wooden spoon that winds up a gramophone. The eggs drops into a holder on the spinning record, which swings around to a bowl filled with the remaining pancake ingredients. The egg is cracked, mixed and the resulting mixture is released in a hot pan, where it cooks for 30 seconds before being flipped onto a plate.
"It's no mean feat to create a machine that will break an egg let alone flip a pancake so this project has been a really exciting challenge for the team. ... We hope we've cracked it and our machine encourages others to make their very own egg-inspired inventions."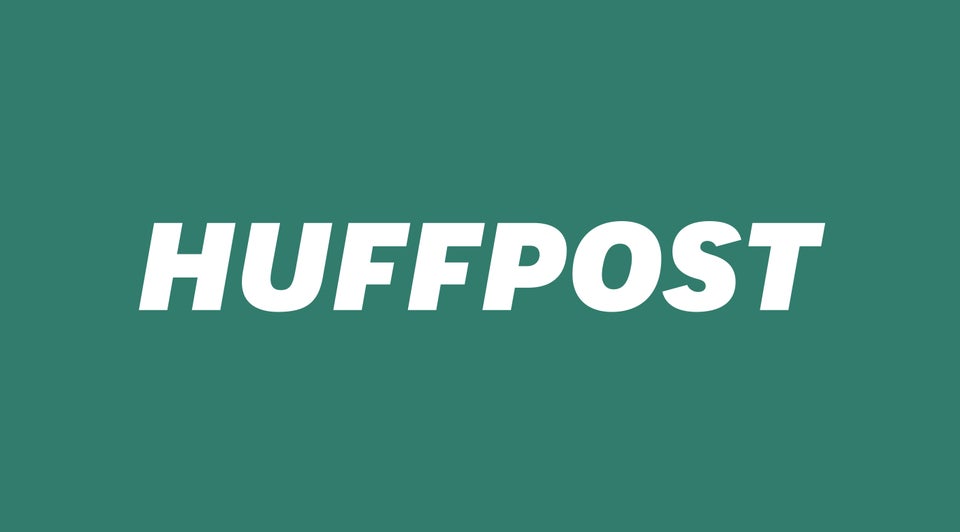 Food Robots Around The World