PancakeBot, exactly as it sounds, is a robot that serves pancakes. It's hard to think up something better, but ... ready? This breakfast cyborg will actually whip up your pancakes in whatever shape you ask it to. Care for a pancake in the shape of your dog? This can happen! Prefer a morning meal that resembles your favorite vice president? YOLO, as they say!
Here's how PancakeBot works: The machine comes with tracing software (compatible with both Mac and Windows) that allows you to trace anything in the world directly onto your computer. Anything. In. The. World. You dictate the shading of the pancake by retracing particular parts of the image.

This is a rocket ship drawn by a small child. The process may appear elaborate, but you're capable.
Once you produce the design of your dreams you can save it onto the memory card that's used to tell PancakeBot what to draw. This means you can eat the same rocket ship pancake every single morning for the rest of your life, if you want.
PancakeBot begins the magical printing journey by first scanning the breakfast design selected. If you dream of Paris overnight, why not pour some syrup on the Eiffel Tower come morning?
Once the scan is complete, PancakeBot will use the batter as its ink to draw an architecturally accurate flapjack.
No matter what shape you're in the mood for, PancakeBot will serve it up.
Seahorse. Spiderman. George Washington.

Sing it! Seahorse. Spiderman. George Washington.
You can even add a drop of food dye to some batter and have some colorful pancake fun.

Check out that longhorn!
(You do not have to wear a lab coat.)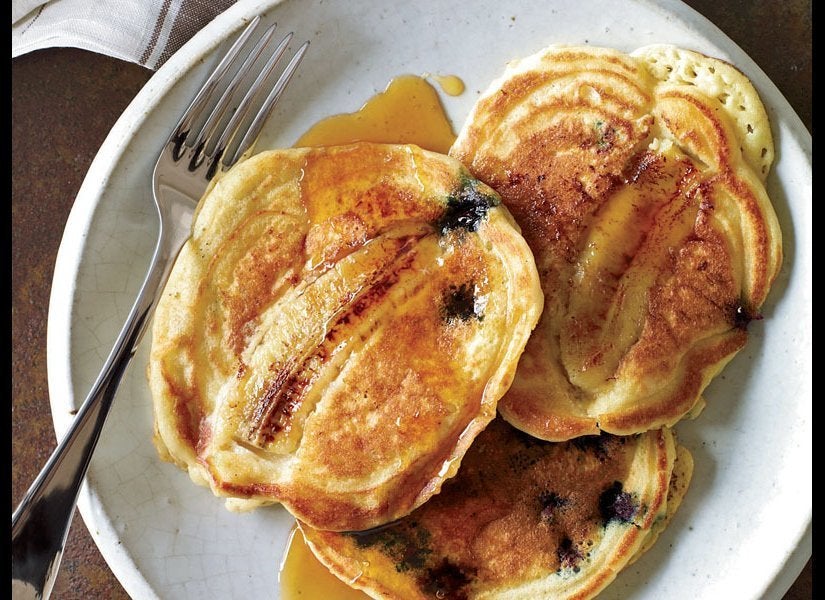 Pancakes, Glorious Pancakes
Popular in the Community