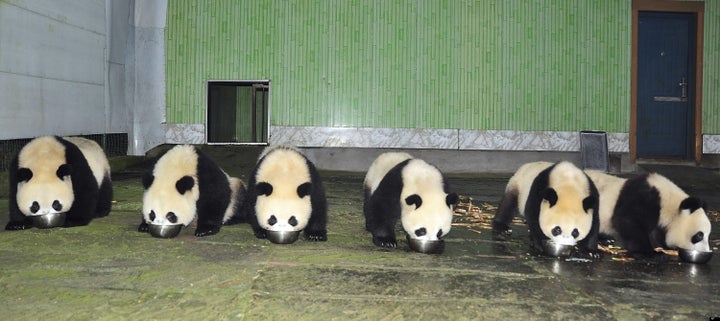 In a rare bit of good news for one of the world's most endangered species, China's panda population is booming this year, thanks to a record number of cubs born in captivity, the Associated Press is reporting.
Giant panda "Yo Yo" bore a pair of female twins at the Wolong Panda reserve in Sichuan province last week, pushing the total number of 2010 births to 19, surpassing the previous record of 18 in 2006.
Local scientists are crediting a successful new breeding program, which includes artificial insemination, for the record numbers. Female pandas reportedly have just three days per year during which they can conceive, and typically give birth only once in a two-year span -- one reason the animals are endangered. At present, the total number of pandas in captivity is more than 300, while approximately 1,600 continue to reside in the wild.
View the full AP report on China's panda boom here:
Related
Popular in the Community