In an experimental attempt to preserve the declining population of the giant panda, Chinese bear keepers at Hetaoping Wolong Panda Center are training cubs born in captivity to survive in the wilderness.
With less than 2,000 of the beloved Asian bears currently living in the wild, China has been working hard ― reportedly with great success ― to protect the endangered species' prosperity within its borders.
Beyond wide-ranging efforts to breed as many panda cubs as possible in recent years, researchers in China are also focusing on sustainability strategies to transition the cubs from captivity into their natural habitats.
For experts at the Hetaoping center, this is far easier said than done. The process to send the cubs "home" takes more than two years of careful training and observation, and is not always successful.
To maintain cubs' instinctual fear of poachers and dangerous wild animals, keepers dress up in costumes that look and smell like pandas, and try to scare the cubs with stuffed predators like leopards.
Rewilding pandas takes "trial and error, time and money," Smithsonian ecologist William McShea told National Geographic. "But the Chinese will be successful." Five pandas have been released into the wild since 2006, of which three have survived.
Photographer Ami Vitale documented parts of the extraordinary process for "Pandas Get To Know Their Wild Side," a photo story to be featured in the August issue of National Geographic magazine.
Take a look at Vitale's incredible ― and adorable ― photos below.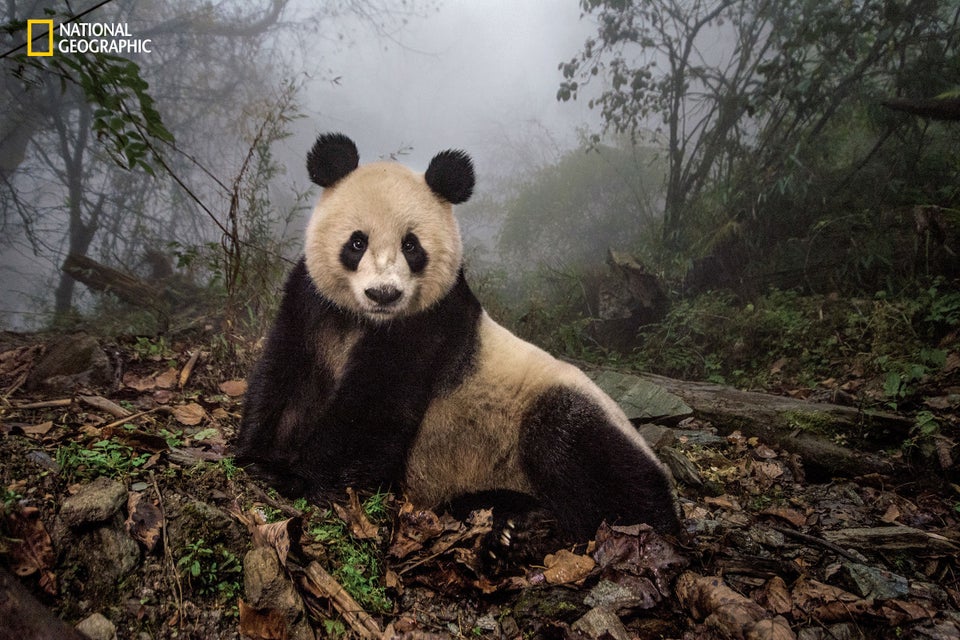 Ami Vitale/National Geographic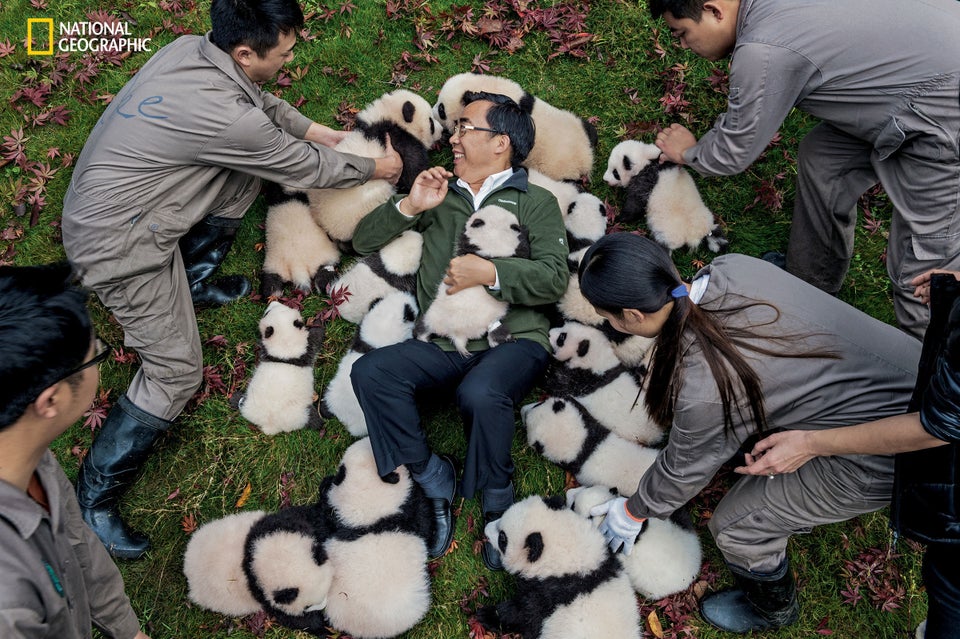 Ami Vitale/National Geographic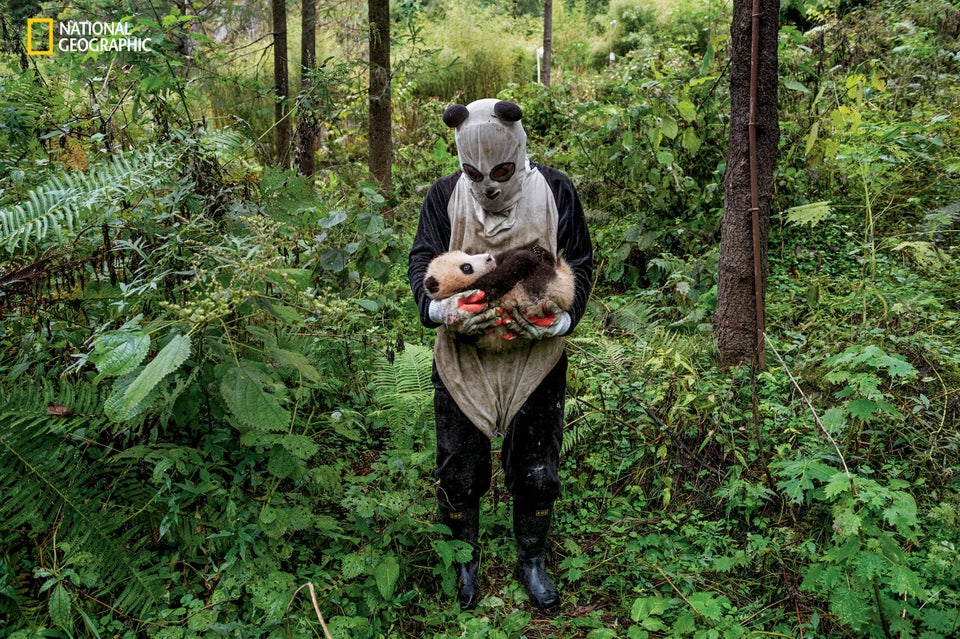 Ami Vitale/National Geographic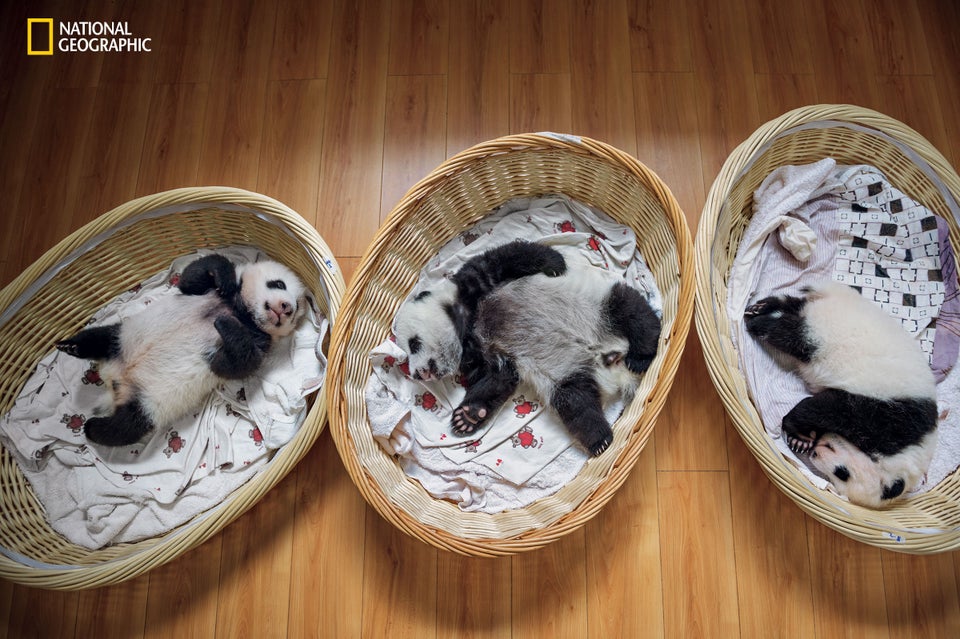 Ami Vitale/National Geographic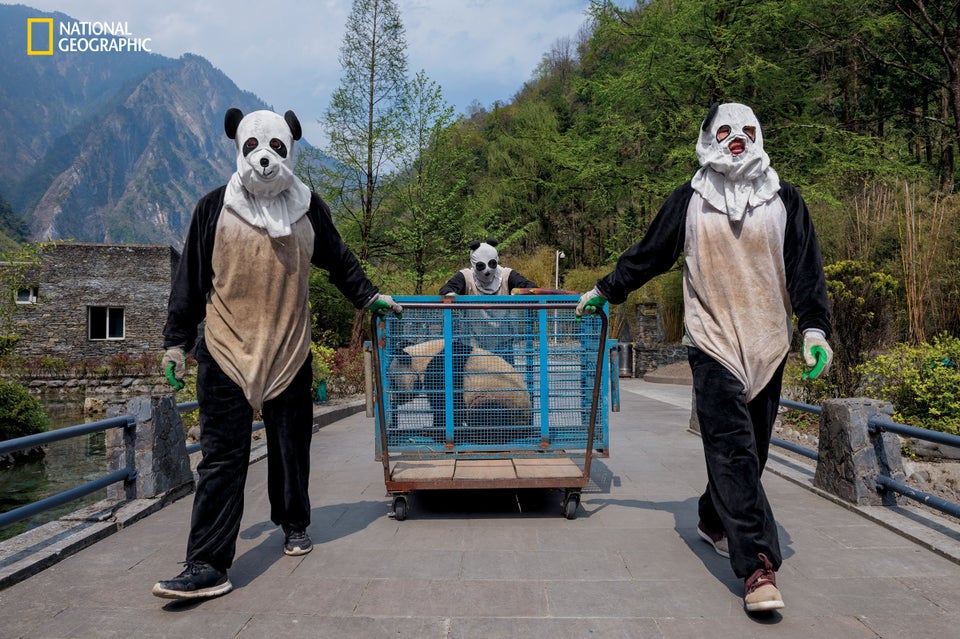 Ami Vitale/National Geographic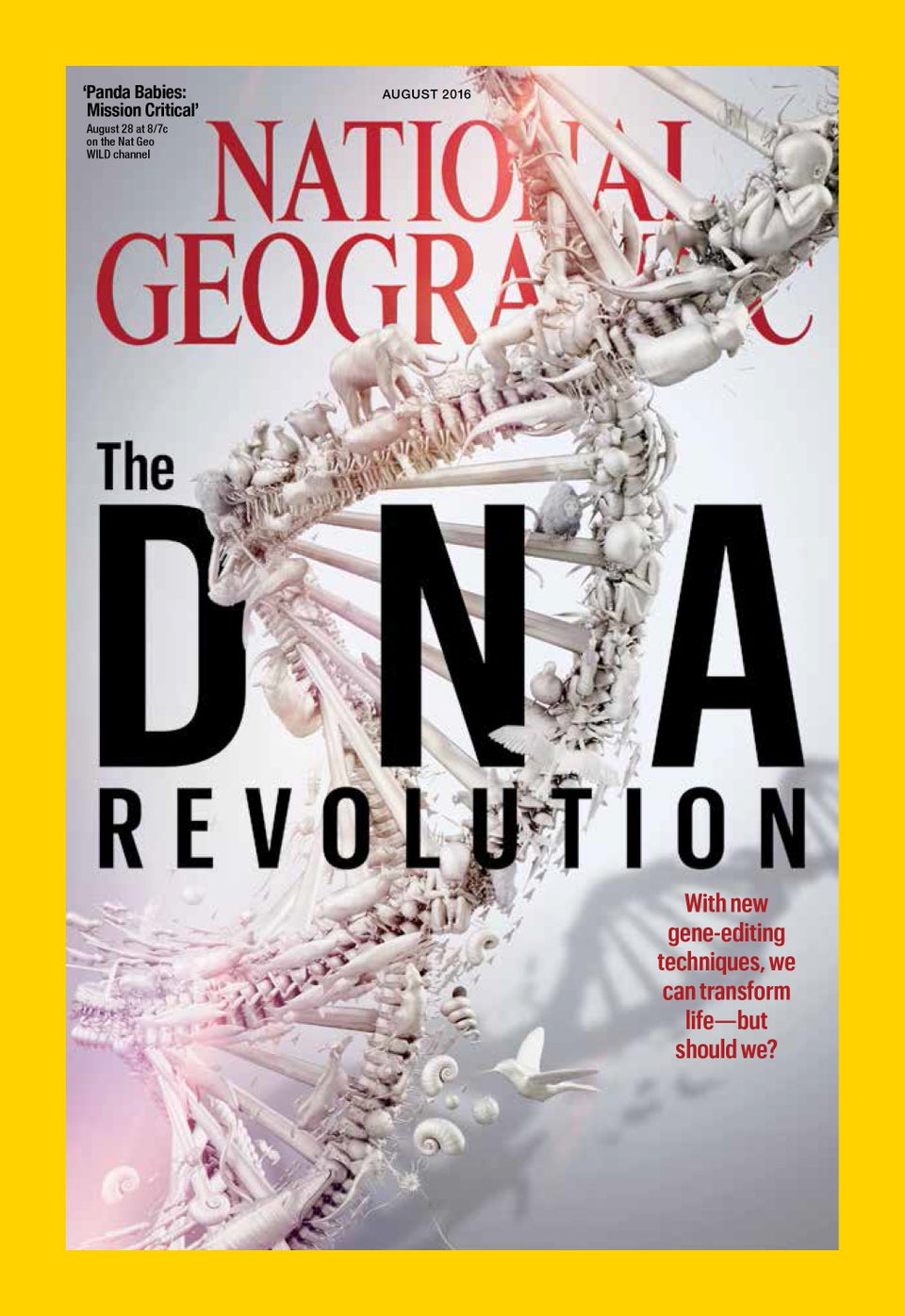 Related
Popular in the Community