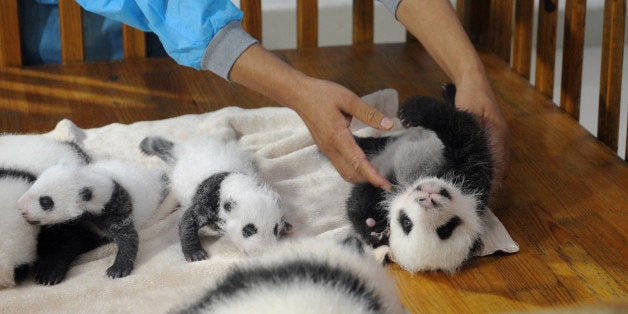 Have you heard about the best job in the world? It's in China, being a panda caretaker at the China Giant Panda Protection and Research Center in Ya'an.
According to China Daily, those who wish to partake in this amazing opportunity -- which pays about $32,000 per year, plus meals, board and the use of an SUV -- should be 22 years old or older, and have writing and photography skills as well as "some basic knowledge of pandas."
Here's some knowledge for you -- though, unfortunately, it's kind of depressing: Generous estimates show fewer than 2,500 giant pandas in the wild, and the International Union for Conservation of Nature says that population is going down, partly as a result of habitat loss, and partly because of restricted bamboo supplies. (Pandas are technically carnivores, but they eat mainly bamboo -- again, problematic, since bamboo does not provide much nutrition, which is why pandas have to spend about half their day eating.)

Here's what we don't know, but hope to learn: Will the panda nanny's tasks include the production and/or dissemination of panda porn -- which is a real thing, given to sexually reluctant pandas who need some encouragement to propagate the species -- or the professional wearing of panda costumes?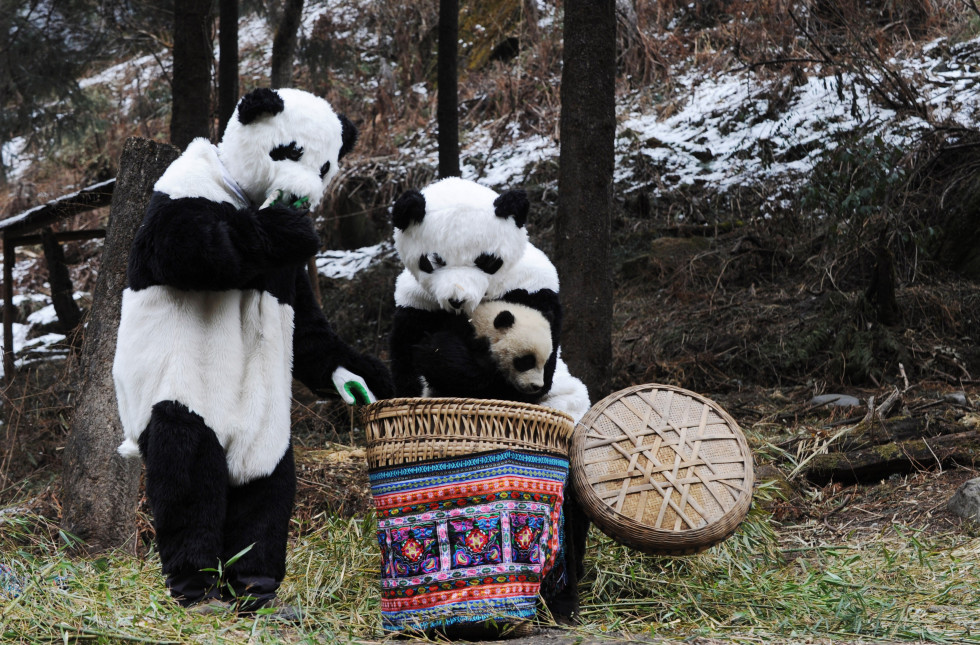 Giant panda cub Tao Tao is the first animal to be subjected to the program involving feeders who perform routine checks dressed in special costumes as pandas, to reduce human influence in the environment. Photo credit: China Photos/Getty Images
An executive with Ford Motor Company, which is co-sponsoring the panda nanny recruitment drive, told China Daily of one potential downside to this gig: " We expect that the applicants will be mainly white-collar workers from big cities," Ye Mingxin said. "They are used to eating whatever they want, but inside the giant panda base, the choices will not be plentiful." We expect there will be more than bamboo, anyway.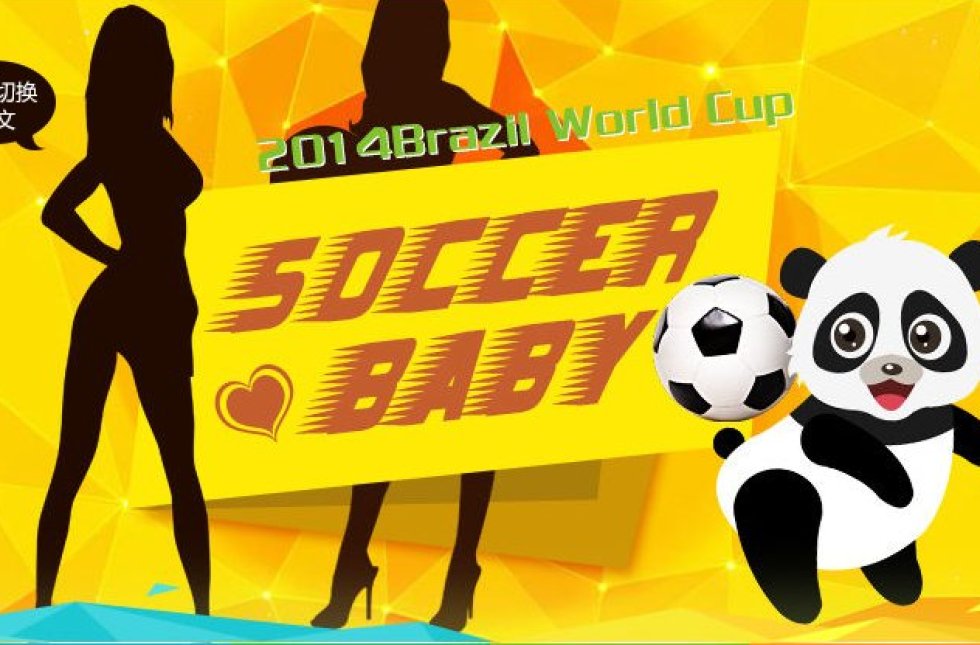 One of the purposes of this panda nanny program, China Daily reports, is to increase awareness of and interest in pandas. We're aware! And interested! But, of course, not all of us can actually become panda nannies. Some of us can't even figure out how to apply for the job. (That WEBSITE.)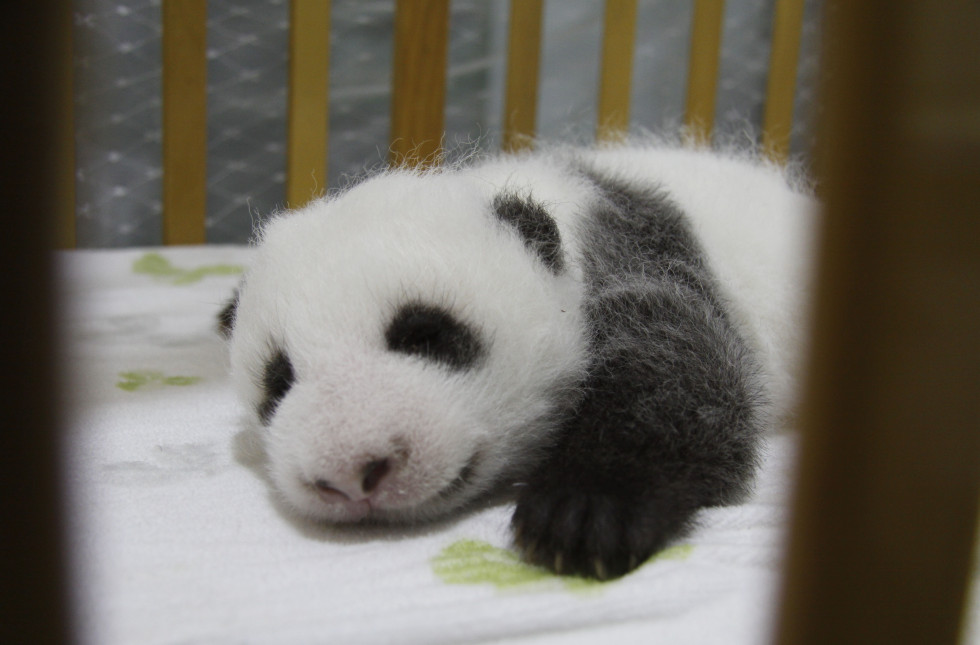 A newborn female giant panda is seen at Shaanxi Province Rare Wildlife Rescue and Breeding Research Center on September 2, 2013 in Xi An, China. 8-year-old giant panda Xin Xin gave birth to the baby on July 18 after being artificially inseminated. Photo credit: ChinaFotoPress via Getty Images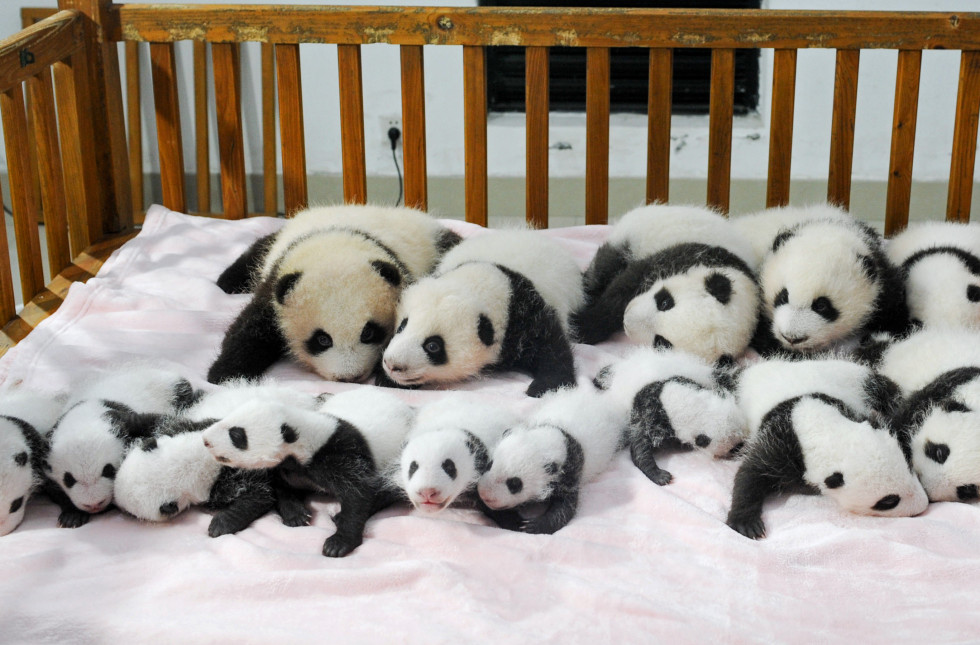 This picture taken on September 23, 2013 shows new-born panda cubs displayed on a crib during a press conference at the Chengdu Research Base of Giant Panda Breeding in Chengdu, southwest China's Sichuan province. Photo credit: STR/AFP/Getty Images
Get in touch at arin.greenwood@huffingtonpost.com if you've got an animal story to share -- or if you can make heads or tails of that website!
Support HuffPost
The Stakes Have Never Been Higher
Related
Before You Go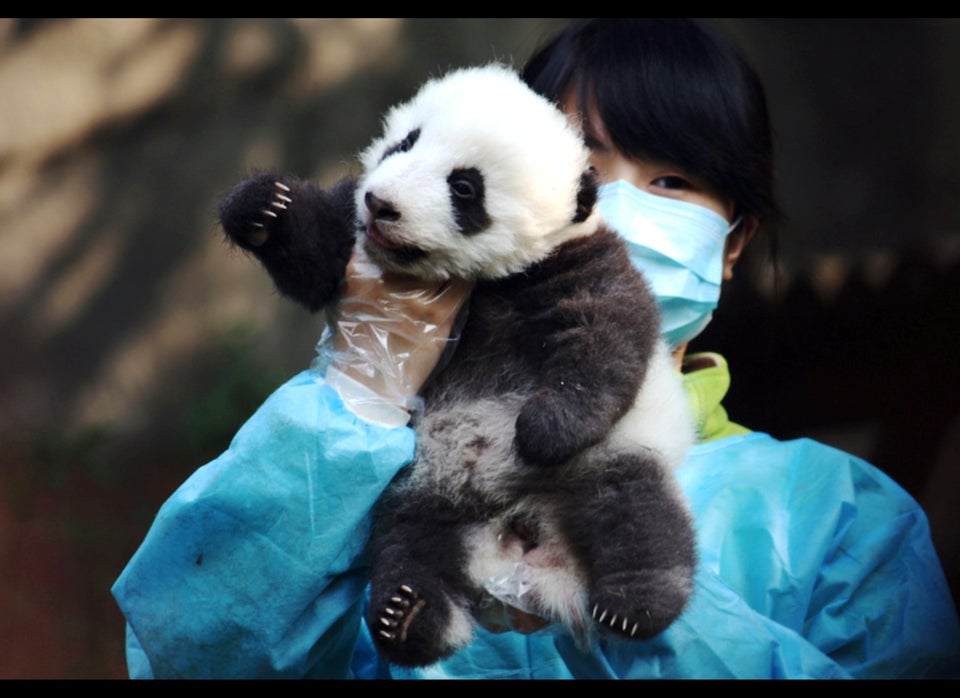 Panda Overload!
Popular in the Community