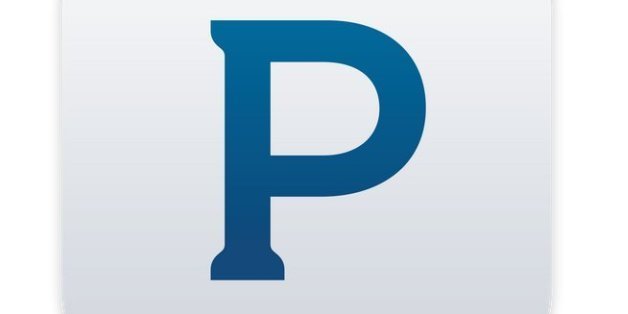 Why should Apple have all the fun?
On the day that iTunes Radio, the long-awaited streaming radio service from Apple, becomes available as part of iOS 7, Internet radio giant Pandora has some news of its own: The company on Wednesday released a new iPad app and gave its nearly decade-old logo a facelift.
We'll start with the iPad app, which Pandora is calling "the biggest redesign" since it released its first app for the tablet in 2010. Many of the features that are now available on the Web version of Pandora -- like song lyrics, album information, a list of similar artists and the ability to share a song or station on Facebook and Twitter -- are coming to the iPad app.
Pandora is also bringing Music Feed, its social network of sorts, to the iPad. Music Feed, which is already available on the web and iPhone, iPod and Android phone apps, allows people to create public or private profiles, share songs and stations they like, and discover the musical preferences of those they file.
"The great thing about the tablet is you have all the screen real estate to play with and, in general, a more lean-in experience," Tom Conrad, the CTO and executive vice president of product at Pandora, said in an interview with The Huffington Post. He added that the company wanted to create the "read-the-liner-notes kind of experience we lost when we got to the digital world."
All of the changes, of course, aim to get people to spend more time with Pandora on their iPads, exposing them to more ads, which is how the company makes nearly 90 percent of its revenue. The benefit of having this type of information on the iPad app is that "it prevents [listeners] from leaving Pandora and going to Wikipedia to find it," said Russ Crupnick, senior vice president of industry analysis at NPD Group, a market research firm. "You're giving them something that they really want badly, and you're keeping them at home, preventing them from wandering, which is a good thing."
The company says Pandora streamed over 1.3 billion hours of music to 72.1 million people last month. Although it doesn't release information about how much time people spend streaming Pandora on tablets, research from NPD Group says that about 11 percent of Pandora listeners use iPads. Fifty-nine percent listen to Pandora on a computer, and 55 percent listen on a smartphone.
When it comes to the logo, the company is taking a page from the designs of other popular apps, like Facebook, Pinterest, The New York Times and Vine, opting for a simpler, cleaner mark. Gone is the blue outline and the word "Pandora" under the letter "P." Now, it's a simple blue "P" against a white backdrop. The logo changed Wednesday on the company's website and iOS devices, and it will change on Android devices later this fall.
The company also refreshed the typeface it uses for the word "Pandora," resulting in a more modern look.

Pandora is doing its best to maintain its dominance in Internet radio as competition from Apple looms. Although Apple is arriving late to an already crowded space, Pandora has reason to be worried: Every person who downloads Apple's new mobile operating system -- or buys a new iPhone -- will have iTunes Radio.
iTunes Radio is a streaming music service that, like Pandora, allows listeners to create stations based on songs, genres or artists. But unlike Pandora, it only works on Apple mobile devices, Apple TV and Macs and PCs -- there is no Android or Windows phone version. The free version has ads, but customers can listen without interruption for a $25 yearly subscription to iTunes Match, which stores all of your music, even from CDs, in Apple's cloud.
Calling all HuffPost superfans!
Sign up for membership to become a founding member and help shape HuffPost's next chapter
BEFORE YOU GO
PHOTO GALLERY
Pandora's New iPad App