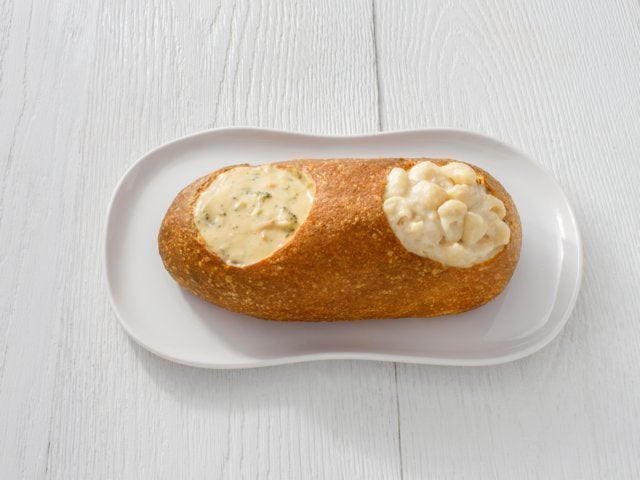 Panera is about to unleash a beast of a menu item that people online seem pretty excited about — despite its resemblance to a doggy dinner bowl.
The double bread bowl, which the chain will exclusively test run in Philadelphia between Aug. 5 and Aug. 31, is an entire loaf of bread with two bowls carved into it, Philly.com reports.
According to a rep who spoke to Thrillist, you can fill these holes with different menu items. For example, you could pick two different types of soup, combine soup with mac & cheese ― or if you feel the way Oprah does about carbs, you could reportedly fill the entire thing with mac & cheese.
Panera is marketing the double bread bowl as an item for sharing. But people's tweets seem to indicate that if they get their paws on it in Philly, they'll completely ignore that they're in the city of brotherly love and gobble it up solo.
Whether you view this gut-buster as mouthwatering or a monstrosity, Delish reports that if the test run goes well, it will become available nationwide.
So start loosening those belt buckles now.