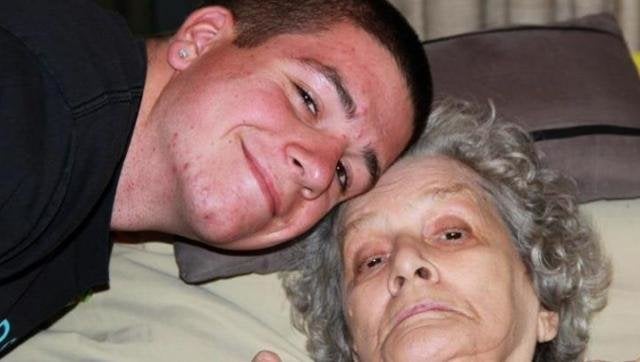 It doesn't take much to make a difference to someone's life.
Just ask Sue Fortier, a manager at a Panera Bread in Nashua, N.H.
Last Tuesday, Fortier arrived to work and was greeted by a surprising phone call from 21-year-old Brandon Cook. "Right off the bat he said, 'This is going to be a very strange request,' and he proceeded to tell me about his grandmother," Fortier told WMUR 9 News
It turns out that Cook's grandmother is dying of cancer. She had a specific request for her grandson: She wanted a bowl of clam chowder from Panera while she could still eat solid food, which would not be for much longer. "This is what she went on and on about, was the bread bowl here, so I tried to get it for her as best I could," Cook told WMUR News.
There was one problem. Clam chowder was only served on Fridays.
Fortier didnt think twice. "He knew we didn't serve it on Tuesdays, but was there any way we could help him out, and I just said, 'Absolutely, we can do that." Not only did the staff at Panera make the soup to order, they also gave him a box of cookies that Cook picked up later that day, reported WMUR News.
"It wasn't that huge," Fortier told the Nashua Telegraph. "I said whatever you need, whenever you need, just keep me posted during the day when you're going to pick it up."
Social media has also embraced Cook's story. He wrote a a heartfelt Facebook 'thank you' to the Panera staff. "Its not that big of a deal to most, but to my grandma it meant a lot. I really want to thank Sue and the rest of the staff from Panera in Nashua NH just for making my grandmother happy," Cook wrote. The post got over 670,000 'likes.'
The clam chowder was actually the last thing Cook's grandmother ate. "She has not passed away yet, but she's on morphine now and drinking water, so it was the last physical meal that she ate. She had about 10 bites, which at that point was a lot," the 21-year-old told WMUR News. "I can't even describe it in words, really. She was grateful, we were grateful."
REAL LIFE. REAL NEWS. REAL VOICES.
Help us tell more of the stories that matter from voices that too often remain unheard.
BEFORE YOU GO