First pangolins were being hunted toward extinction, and now the "scaly anteaters" are being smuggled, also leading to their demise.
Pangolins are the most illegally trafficked mammals in Asia, according to the Associated Press. It's been against the law to hunt them since 2002, but the ban is now leading to more and more incidents of smuggling -- and punishment for doing so is mild, with no offenders having faced jail time.
Some Chinese citizens have been eating pangolin meat for years, and now since the population has diminished in the country, the animals are being smuggled in from parts of Cambodia, Vietnam and Lao PDR, where the mammal's population has hence also decreased, according to National Geographic.
The nocturnal animals tend to keep to themselves, spending most of their time in trees. They move slowly, have no teeth, and their only defense mechanism is to curl up into a ball.
PHOTOS: (WARNING -- Some may find these images disturbing)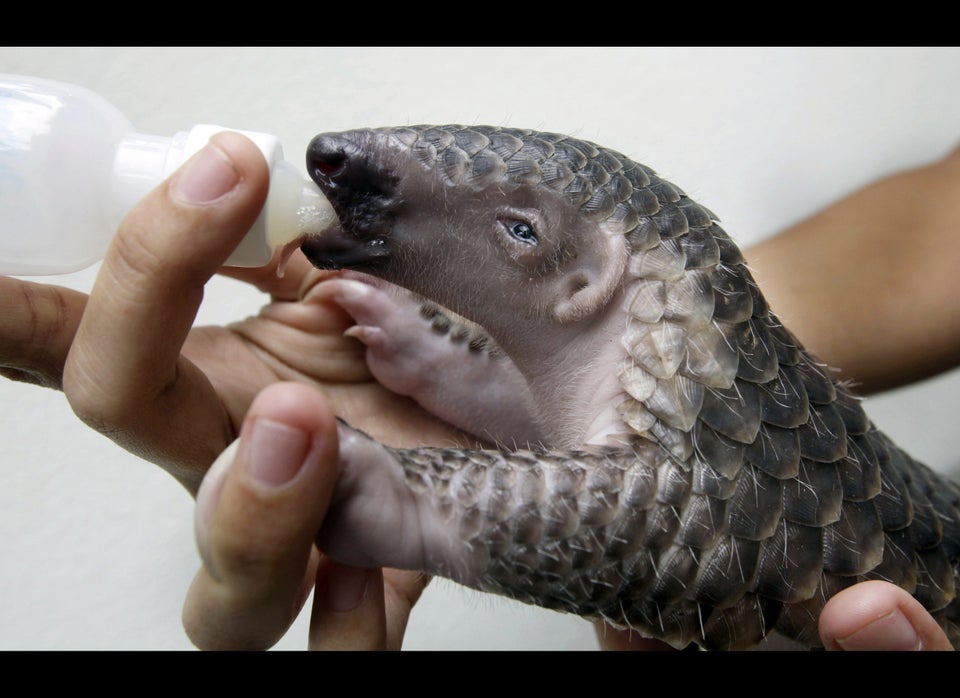 Related
Popular in the Community