Donald Trump likely benefited from free airtime in the 2016 presidential election, data shows, and that's exactly what one Florida radio station owner is hoping to dangle for attention.
Three Panhandle radio stations are broadcasting snippets of the president's speeches every hour until the end of the 2020 presidential election as a way to support his re-election and remind him of his promise to rebuild the area following Hurricane Michael's destruction, the stations' owner said.
"We're supporting him and hoping that he'll do just as he says he's going to do," owner Samuel Rogatinsky told HuffPost.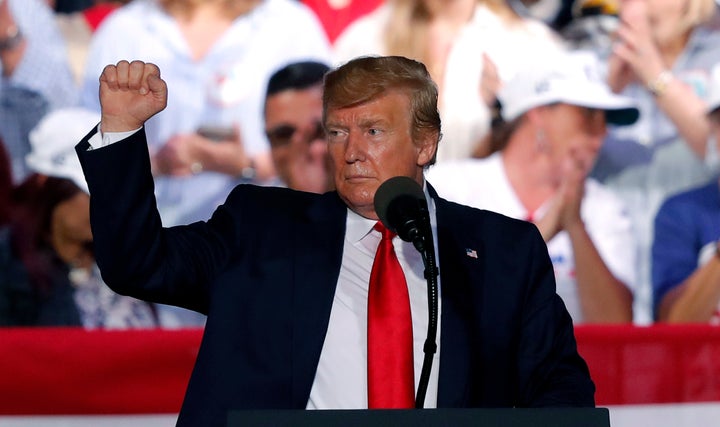 The three stations ― adult hits station Bob FM on 105.1 WASJ, country music station Kick'n Country on 103.5 WKNK and classic rock station 95.9 WRBA ― are all operated by the new company Gulf Coast Media Inc. and cover Bay County, Florida. Seventy-one percent of voters in Bay County voted for Trump in the 2016 election.
This area was devastated last year by the Category 5 storm, which caused an estimated $25 billion in damage. Large areas of the Panhandle are still struggling to recover from Hurricane Michael.
This has prompted Rogatinsky, who also has a law office in Fort Lauderdale, to fear that the area has been "forgotten."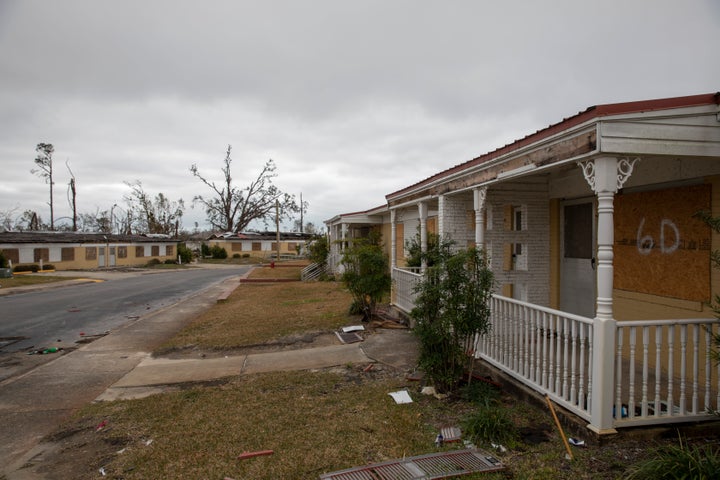 "People really forgot about Bay County. Maybe people don't consider it a sexy location or don't know too much about it but I go back and forth all the time and I can tell you ... they're not getting real money, for some reason. It's like a forgotten city, a forgotten county," he said. "The area really needs help."
Trump visited the area last week and vowed during a rally for his re-election to pump up federal aid to the region.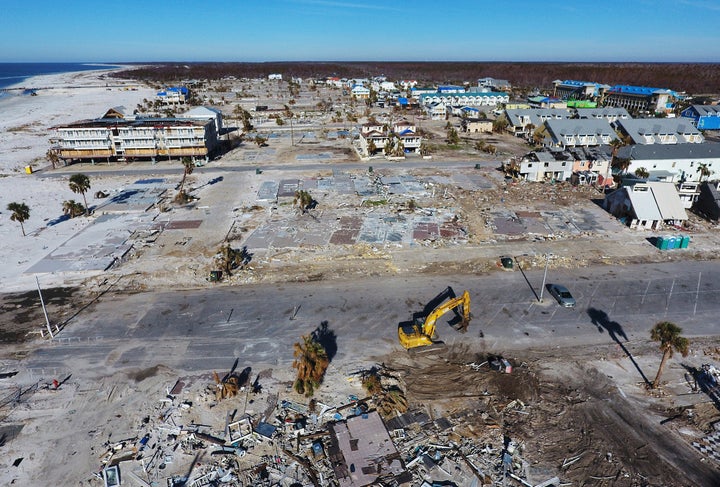 Rogatinsky said it was Trump's federal aid promise and the number of people who attended his campaign rally that inspired the hourly broadcasts.
"We were just overwhelmed by how many people showed up for his speech. It was standing room only, so that gave us the idea," Rogatinsky said. "We are taking valuable airtime and lobbying him to please figure out a way so that Panama City Beach and Bay County can get the [money they need]."
The hourly broadcasts will vary in length and be positive messages that are meant to inspire, he said.
"We're trying to find specific things ... specific things related to Panama City," he said of the subject matter for the snippets.
"Nobody's upset about it. It's Republican territory," Rogatinsky told the Orlando Sentinel.
Gulf Coast Media, in a statement announcing its plans, noted its intent to show gratitude for Trump.
"Gulf Coast Media, Inc. senior management acknowledged that broadcasting the President's speeches may not be consistent with conventional commercial FM radio, but we have taken this approach to show the community's sincere appreciation for President Donald Trump's work in Panama City and Bay County," the company said.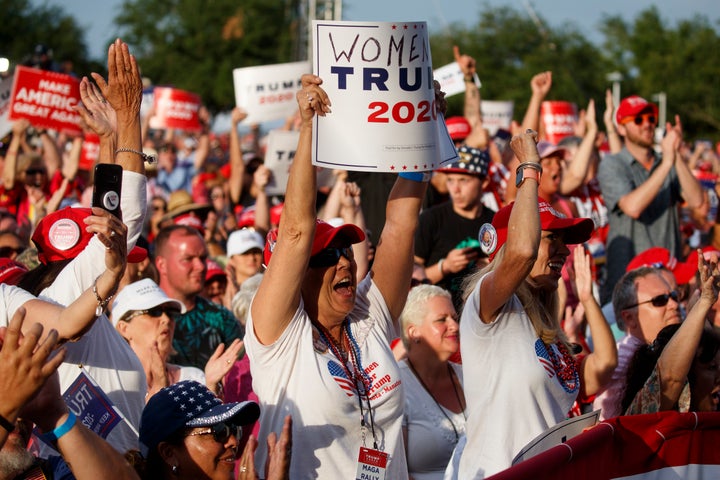 If Trump doesn't live up to his word, it's not guaranteed that the broadcasts will stay. It'll also be up to the listeners, Rogatinsky said.
"If the listeners complain, then we will reevaluate it," he added.
To comply with Federal Communications Commission equal time rules, the stations will allow comparable airtime for any other 2020 candidates who request it, Rogatinsky told MSNBC.
Trump got $4.96 billion in free earned media in the year leading up to the 2016 election, according to data from tracking firm mediaQuant. His total throughout the 2016 campaign ― $5.6 billion ― was more than Hillary Clinton, Bernie Sanders, Ted Cruz, Paul Ryan and Marco Rubio combined.
This story has been updated throughout following an interview with the radio stations' owner, Samuel Rogatinsky.
Calling all HuffPost superfans!
Sign up for membership to become a founding member and help shape HuffPost's next chapter