The only thing wrong with the panini press is, perhaps, its misleading name. One might think it's a one-hit wonder, reserved solely for sandwiches. It is not. The little countertop grill can prepare fare more extensive than a hoagie. In fact, sandwich-less breakfast, lunch, dinner and dessert can all be reinvented on the press. Are your wheels turning? Find some ideas below:
Cook some bacon.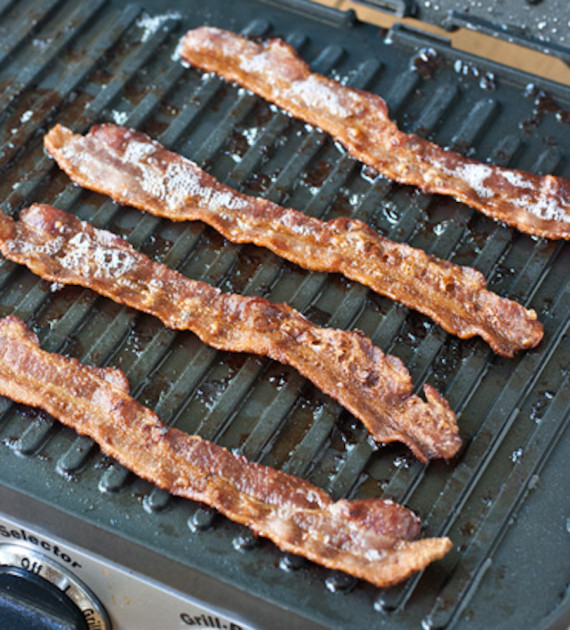 Panini Happy
Throw on a couple of strips of the stuff and after a couple of minutes, you've got crispy, sizzling bacon. Take a look at these quick tips from Panini Happy.
Whip up crispy hash browns.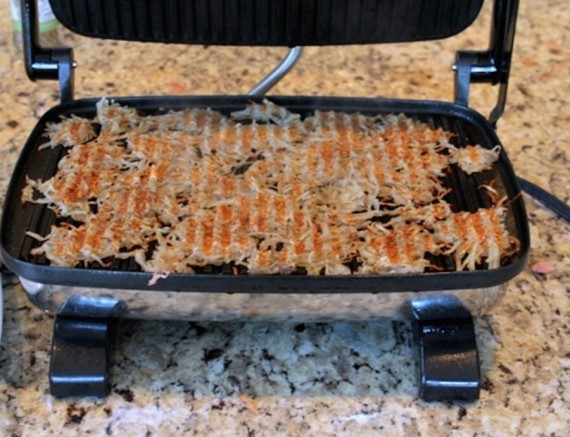 Yes I Want Cake
Make these right after you cook up your bacon and they'll have a perfectly porky taste. Find the recipe from Yes I Want Cake.
Construct a panini pizza pie.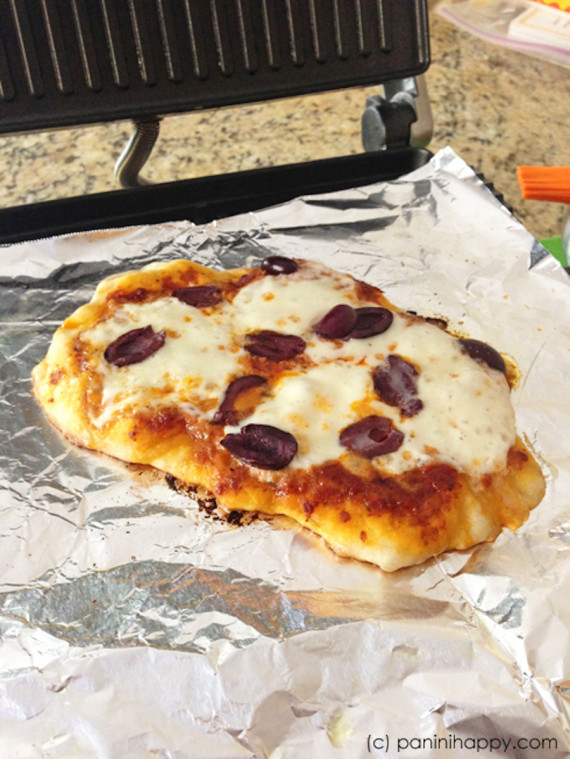 Panini Happy
Your panini pizza is totally customizable and can be made for one -- or many! Get the recipe from Panini Happy.
Grill up some chicken breast.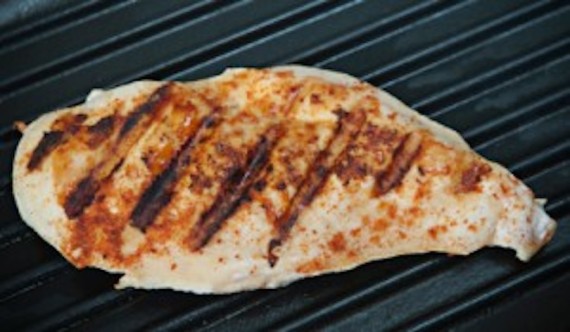 Foreman Grill Recipes
Seriously, the panini press makes life simple. Get this effortless recipe from Foreman Grill Recipes.
Make shrimp on the panini press.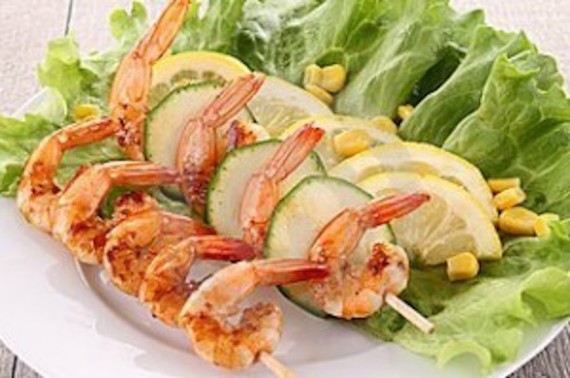 Foreman Grill Recipes
So easy! Find the recipe here.
Concoct some creative quesadillas.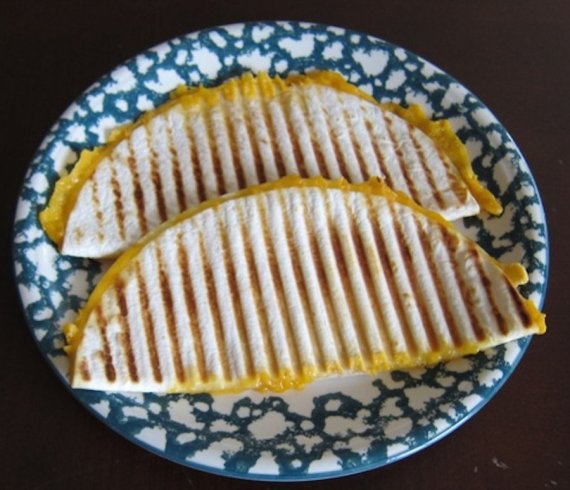 Melanie Cooks
This gorgeous thing is a Turkey Quesadilla (get the recipe), but the sky's the limit when you've got a tortilla and a panini press (ahem, Peanut Butter Banana Quesadillas).
Make grilled vegetables in a flash.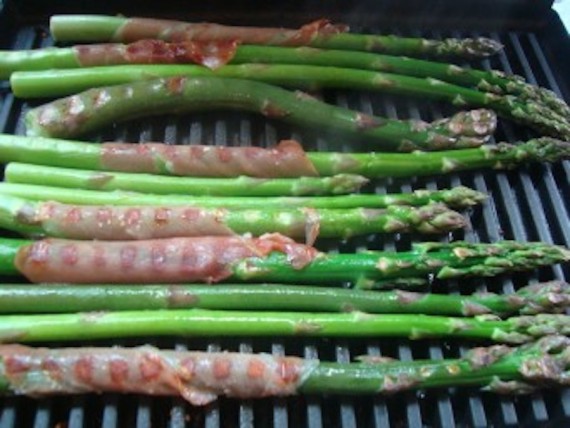 Sitting Down For Dinner
The panini press is the perfect griller for your veggies. You can wrap them in Prosciutto, need be. Get the Prosciutto-wrapped asparagus recipe from Sitting Down For Dinner here.
Grill some peaches on the press for a dreamy dessert.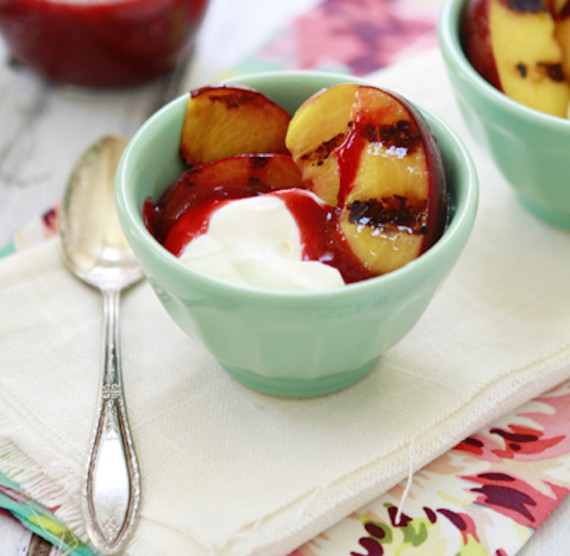 Good Life Eats
These bad boys are accompanied by a mascarpone whip and fresh raspberry sauce. Get the recipe by Good Life Eats.
Indulge in some hot apple turnovers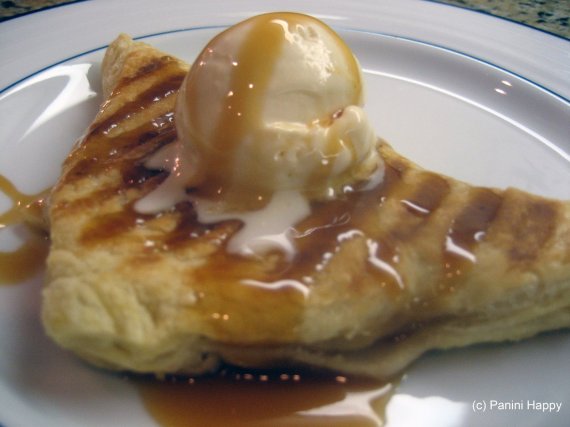 Panini Happy
And, if you're more of the takeout type, know that the panini press can totally upgrade your leftovers.
Reheat french fries.

Leftover fries get soggy when nuked. In the sandwich press, they become perfectly toasted.
Enjoy last night's pizza all over again

There's an ongoing debate over the best method for reheating leftover pizza. Pressing it panini-style might just be your new preferred method. Place a slice in the sandwich press and fold it so the cheese is sandwiched between the crust, and not exposed to the appliance. Press for a minute or so, and you've got a revived piece that may taste better than it did last night.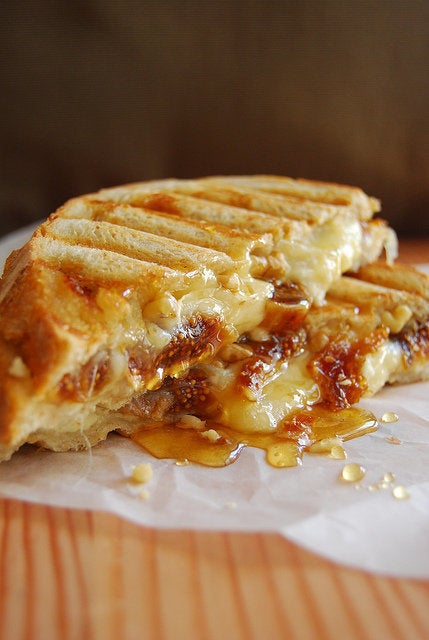 25 Mouth-Watering Grilled Cheese Recipes