Last month, the Panther Bots, a five-student team from Indianapolis' Pleasant Run Elementary School, had finished participating in a robotics challenge at Plainfield High School when their competitors saw them in the parking lot and yelled to them, "Go back to Mexico!" according to the The Indianapolis Star.
But the students, three of whom are Latinx and two of whom are black, did their best to ignore the hurtful words and strive to do better.
"When you are a good team," he added, "people are going to hate you for being good and I think what people say can make you greater."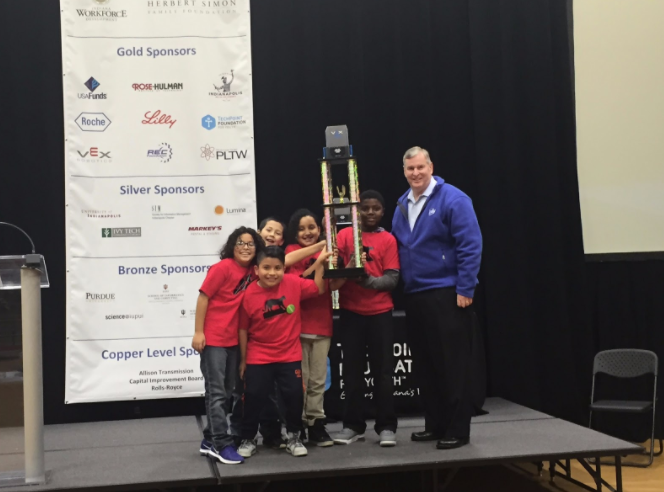 The students' attitude proved successful.
Officials at Plainfield High School told the Star that they were unaware of the racist comments made during the competition, but called the behavior disheartening and unacceptable.
Hopper thinks the students were targeted because they aren't white. Their school, Hopper explained in a team sponsorship presentation, is a low income Title I school.
"For the most part, the robotics world is kind of a white world," Hopper told the Star. "They're just not used to seeing a team like our kids. And they see us and they think we're not going to be competition. Then we're in first place the whole day and they can't take it."
And it seems that the students' graceful response to the racism has helped them fund their trip to the championships.
On Saturday, a Go Fund Me Account set up for the Panther Bots surpassed its $8,000 goal to help pay for their travel expenses and robotics parts. Their fundraising page is filled with comments from people who read their story and praised their determination.
"Keep up the interest in robotics and don't let anyone tell you that you aren't worthy," one donor wrote. "You have earned your success!"
The Panther Bots have won six awards for their robotic creations, according to the team's Go Fund Me page. During the Indiana State Championships, they ranked fourth in the state for teamwork, 11th in the state for skills and programming and won the Create Award for best robot design, which earned them a ticket to the World Championships.
Now, the internet is rooting for the Panther Bots' next win.
CORRECTION: In a previous version of this article, The Indianapolis Star was misidentified.
Before You Go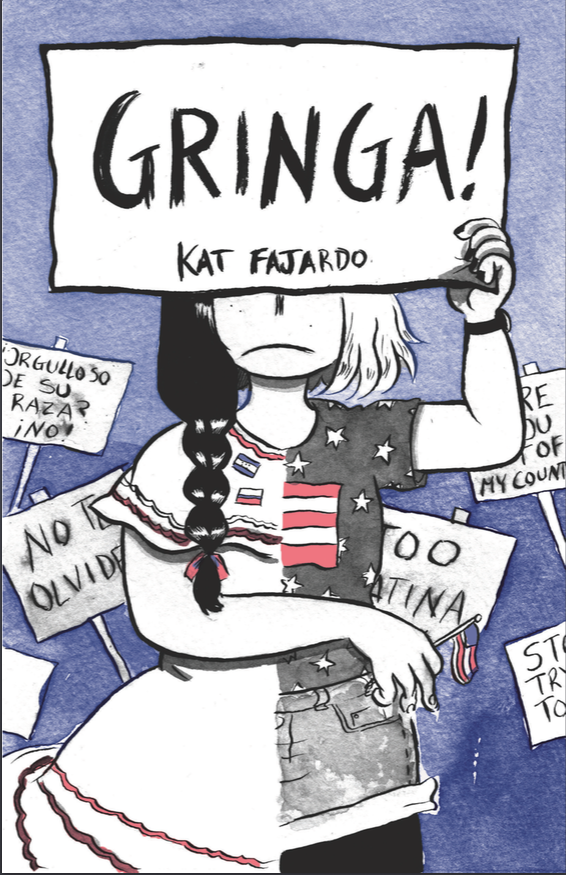 Comic Illustrates One Latina's Struggles With Cultural Identity And Racism