The much awaited announcement of the 2014 Pantone Color of the Year came this month. Our Tastemaker decorators had mixed reactions to Radiant Orchid. Treading between pink and purple, the Pantone color elicits strong feelings of both love and hate.
If you like to stay on trend with interior design, you might consider a few pops of Radiant Orchid. It can add warmth and feminine touches to your space. So what's the best way to incorporate it into your interior decor? My advice: unless you want to change your interiors next year, either use it sparingly in pieces anchored with classic forms, or go big and bold and don't look back. There is no middle ground here.
Consider some small accessories for your bedroom, living room, or bathroom. A few great picks: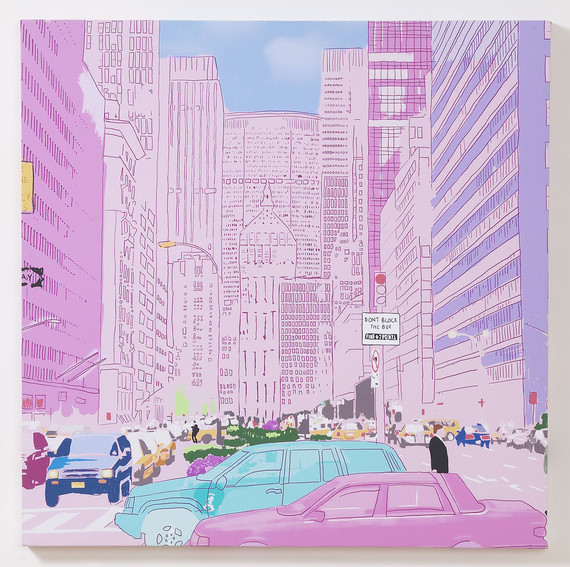 Neon City, Graham and Brown, $49.99
Great art will always be in style. This piece is anchored with blues and greens that will keep it in style. A great accent for a living room or hallway.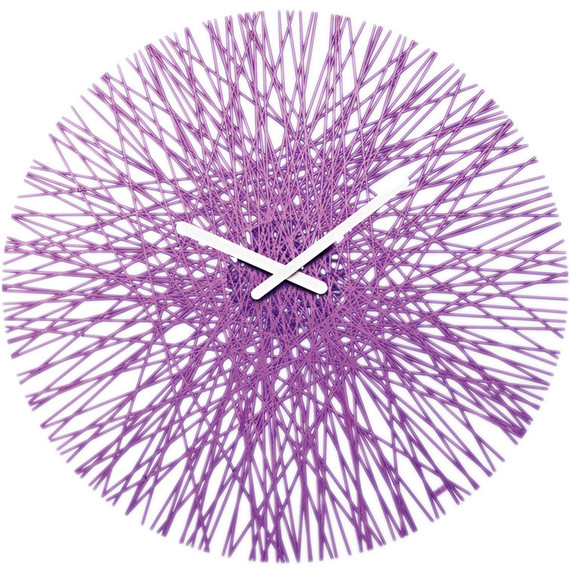 Silk Clock, All Modern, $49
The modern lines of this clock will keep it looking fresh even when Radiant Orchid is no longer the color of the year. Add it to your office or kitchen.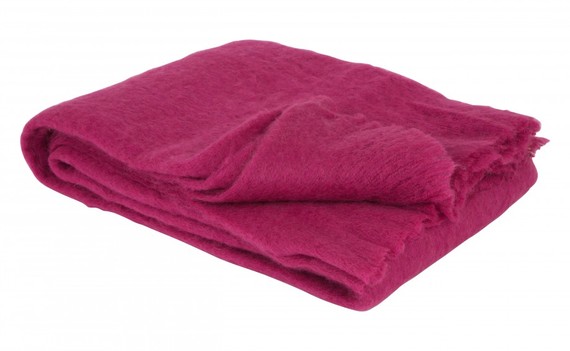 Fuschia Throw, Jayson Home, $150
A little more on the fuschia side, this throw will add a bold pop of color to your living room. Pair it with navy blue and golds to keep it current.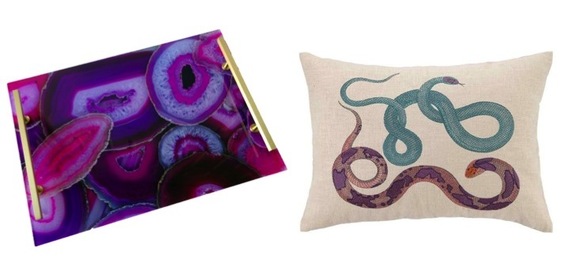 Agate Acrylic Tray, Shop Ten 25, $440; Snake Pillow, Shop Ten 25, $80
Shop Ten 25 has a great selection of accents in this color family. These accessories have an unexpected twist that will keep them fresh in the future.
Looking to be a little more bold? With a color like this, you might as well go big or go home. Something I've noticed from years of studying design history: unexpected design transcends time, like the work of my favorite interior designer, Dorothy Draper. So maybe you'd rather not play it safe with this color. Here are some daring ways to use this hue: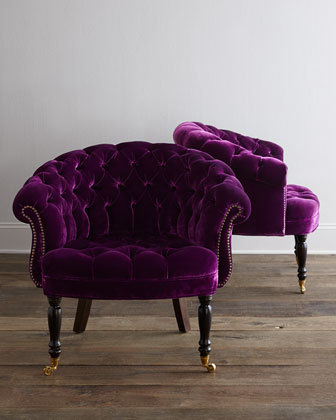 Haute House Chair, Horchow, $2459
Because the shade of this chair slants a little more towards purple and the chesterfield shape is incredibly classic, these will become defining features of your living room for years to come. They are bold and daring, and a perfect statement piece.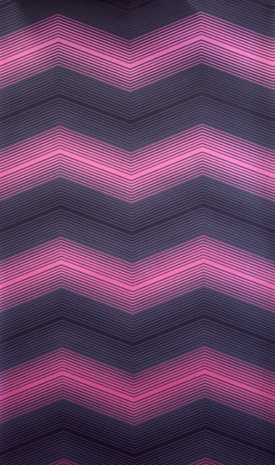 1980s Wallpaper, Designer Wallcoverings
Retro inspired, this wallpaper is certainly fearless. A great statement for a hallway, bathroom, office, or accent wall in your living room.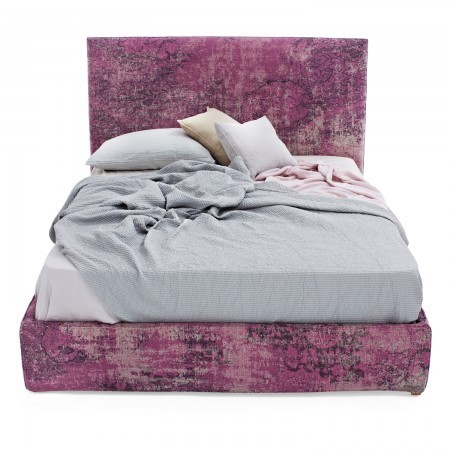 Mysticism Bed, ABC Home, $3505.50
This might be as bold as it gets. Even finished in neutral upholstery, this oversized bed would make a statement, but it's especially daring in this shade.
So, if you like the Pantone Color of the Year, why not add a few pops of Radiant Orchid to your space with minor accessories here and there. And if you love the new Pantone color, be bold and commit to it for a few years with some amazing statement pieces.
Related