The average hotel experience consists of Berber carpets, a kitschy abstract painting meant to evoke calm vibes, bedsheets that hopefully aren't too discolored, and, if you're lucky, a warm cookie at check-in. The Pantone Hotel operates a bit differently.
Yes, Pantone, the sovereign ruler of all things color, has opened up a boutique hotel in the city of Brussels. The company, most well known for its Pantone Matching System, in which every possible hue is designated a name and number, brings its obsessive aesthetics to the three-dimensional realm.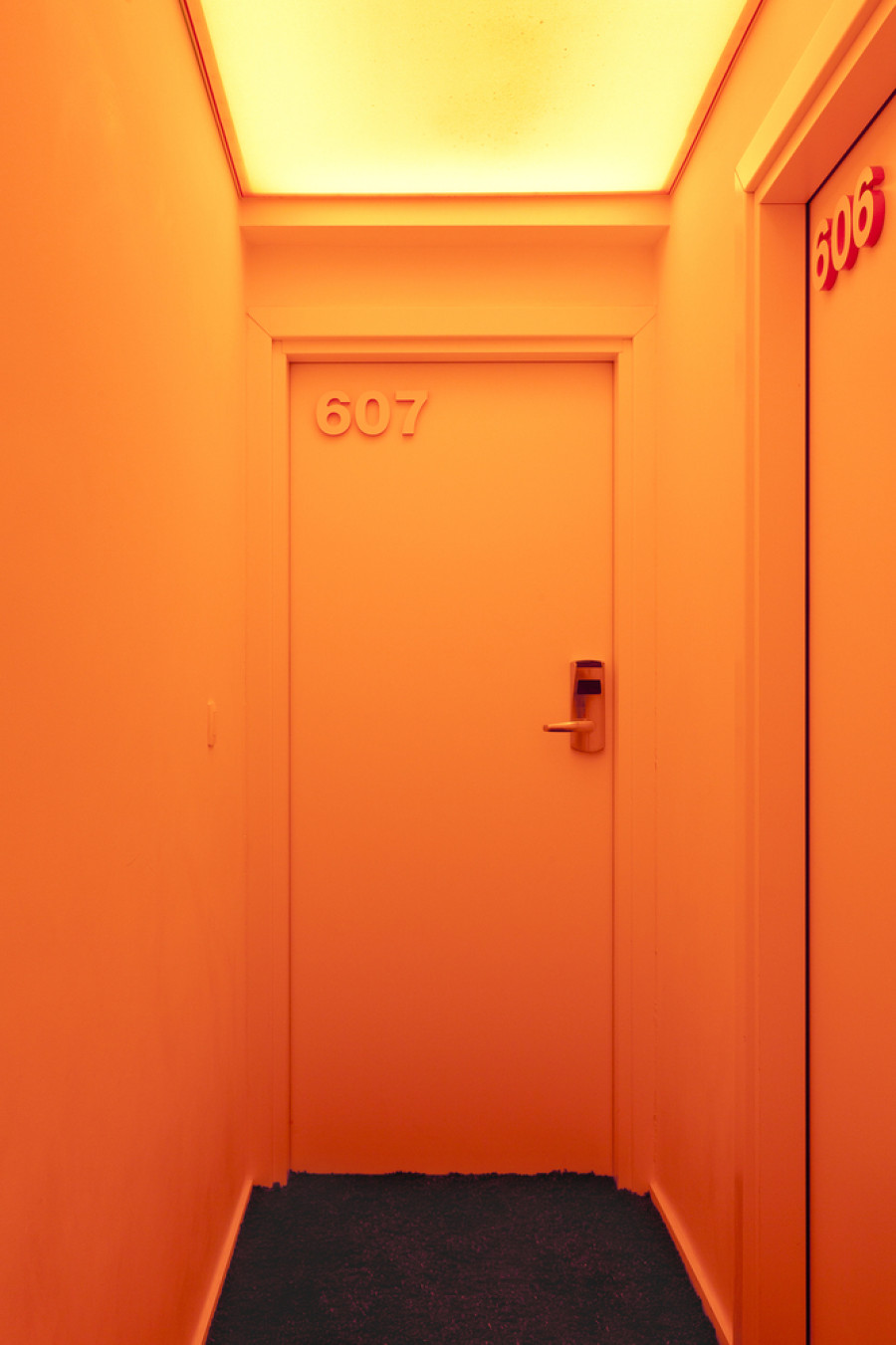 Designed by architect Michel Penneman and interior designer Olivier Hannaert, the hotel contains 59 rooms utilizing seven distinct color palettes, in which sharp hues pop and glow against the clean white backdrop of the building. As the website states: "From vivid to subdued, for business or leisure, our unique boutique design hotel perfectly suits your savvy palette and colorful imagination."
Well, if you've ever had the strange desire to color block your entire life -- including the precious hours spent sleeping -- this is your chance. Every small detail, from folding chairs to coffee mugs to toothpaste holders, is drenched in a carefully chosen Pantone hue. The resulting phenomenon is a color-saturated world that, we're guessing, will make it pretty difficult to leave the hotel room. From the look of it, the surreal space allows you to spend days swept up in what feels like a Yayoi Kusama installation or one of Solange's ensembles.
Road trip to Brussels, anyone?