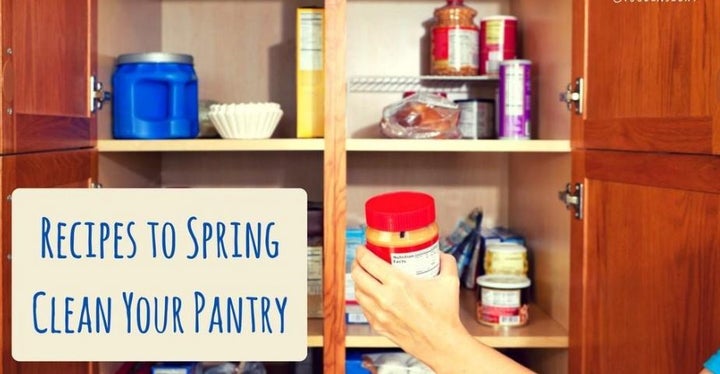 If you are anything like me, you rely on pantry staples to create quick, affordable, and nutritious meals to get you from one meal to the next. In honor of canned foods month, we decided to create 3 mouth-watering meals that incorporate at least one canned food per recipe. In addition, we also made sure to build these recipes around pantry staples included jarred and boxed items as much as possible. Each recipe also features notable nutrients. Also, these recipes can help you clean out your cupboards and reduce food waste by using up common canned foods. Let's get cookin' with cans!
Recipe 1: One-Pot Pantry Pasta
1 15-ounce can black beans, drained
1 11-ounce can corn, drained
1 14.5-ounce can veggie broth, low or no sodium
1 16-ounce box of pasta, cooked
2 cups shredded sharp cheddar cheese
Pasta- Whole wheat is a great option for extra fiber. It's also a source of iron, B vitamins, and fiber
Black beans- Source of protein and fiber as well as folate, manganese, and magnesium.
Corn- Source of fiber, niacin, and vitamin B6. Canned foods provide the same amount of nutrients as their fresh and frozen counterparts!
Salsa- Rich in antioxidants like lycopene.
Cheddar cheese- Contains protein, calcium, and vitamin D.
1. Place salsa, black beans, corn, broth, water, ½ c of cheese, and pasta in a large pot and heat through.
2. Remove from heat and stir in the remaining cheese. Serve and enjoy!
Recipe 2- White Bean Spread with Garlic and Rosemary
1 tablespoon vegetable oil
2 teaspoons dried rosemary
1 16-oz can white beans, undrained
Olive oil- Source of healthy unsaturated fats.
Garlic and herbs- Adds flavor and spice.
White beans- Source of protein, fiber, iron, magnesium, and folate. Canned beans are a great option for an ecofriendly plant protein.
Whole grain crackers- Source of carbohydrates, fiber, and manganese.
1. Place vegetable and olive oil, garlic and rosemary in a 10-in skillet. Heat pan until ingredients start to sizzle.
2. Add beans and their liquid to the pan and mash as they begin to heat through.
3. Cook until mixture is a spread consistency (it will thicken as it cools).
4. Transfer to a serving bowl and use whole grain crackers to dip.
Recipe 3: Chocolate Cherry Smoothie
Cherries- Source of fiber and antioxidants. Canned fruits and veggies are nutritious and affordable year-round options to help you build a better pantry.
Soymilk: Has as much protein as a glass of milk.
Yogurt: Delivers gut-promoting probiotics.
Cocoa: Source of flavonoids, iron, and fiber.
Honey: Swap half the honey with your favorite low calorie sweetener to save about 60 calories!
1 15 oz can of pitted cherries, drained
2 tbsp honey or 1 pack of low-calorie sweetener
1. Blend all ingredients together and enjoy!
I hope these recipes featuring pantry staples become a go-to for days and nights when you want quick, easy, and nutritious meals and snacks that will fill you up without breaking the bank. These recipes can also be modified to fit your taste preferences, so feel free to modify and swap in your favorite canned ingredients!