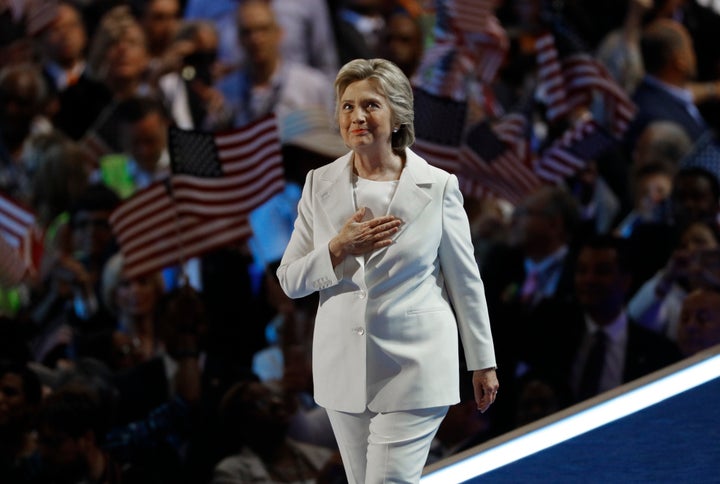 Just over a month after the private Facebook group for Hillary Clinton supporters exploded into a massive national support group, Pantsuit Nation has a book deal.
The group's founder, Libby Chamberlain, shared the news in a Facebook post on Monday night, writing, "The book will further our mission and the premise that stories give meaning to action and that meaningful action leads to long-term, sustainable change."
Founded not long before the 2016 election, the group originally was intended to encourage people to wear Clinton's trademark outfit to the polls. In the days since, the Pantsuit Nation group became a space where Clinton voters retreated to bolster each other and share stories of their experiences with post-Nov. 8 shock, encounters with bigotry, and more ― some stories inspiring, some heartbreaking.
In her announcement, posted to the private group's public page, Chamberlain emphasized that the book would be drawn from the group and would be a comfort object of sorts:
A Pantsuit Nation book. A book of YOU. A book BY YOU. A permanent, beautiful, holdable, snuggle-in-bed-able, dogear-able, shareable, tearstainable book. Your voices. Your stories. Our community. Our project. Our message of hope and change.
The post quickly sparked reaction ― but despite the cheery tone of Chamberlain's original revelation, much of the response was outraged. Some members castigated her for capitalizing on the experiences of marginalized women and minorities, while others expressed frustration that the private, safe space of the Pantsuit Nation group would be mined for public content. Still, others expressed excitement, including Refinery29, which deemed it a modern Chicken Soup for the Soul in advance.
On Twitter, critics of the project aired their skepticism:
In her Facebook post, Chamberlain also announced that she had "filed the paperwork to establish Pantsuit Nation as 501(c)(3) and 501(c)(4) nonprofit organizations. These organizations will support the advocacy, education, and political action efforts we have already seen grow out of Pantsuit Nation."
More information on the plans for these nonprofit efforts were not included, nor did the announcement include details as to where proceeds from the book would be channeled. A query to Pantsuit Nation's press contact had not been answered as of publication time.
"You are a force, Pantsuit Nation," Chamberlain concluded. "Let's see if we can harness that force within the pages of a book and see it on nightstands and coffee tables all around the world." As powerful as books can be, channeling a large, politically motivated group into a coffee table anthology might seem to be aiming a little low.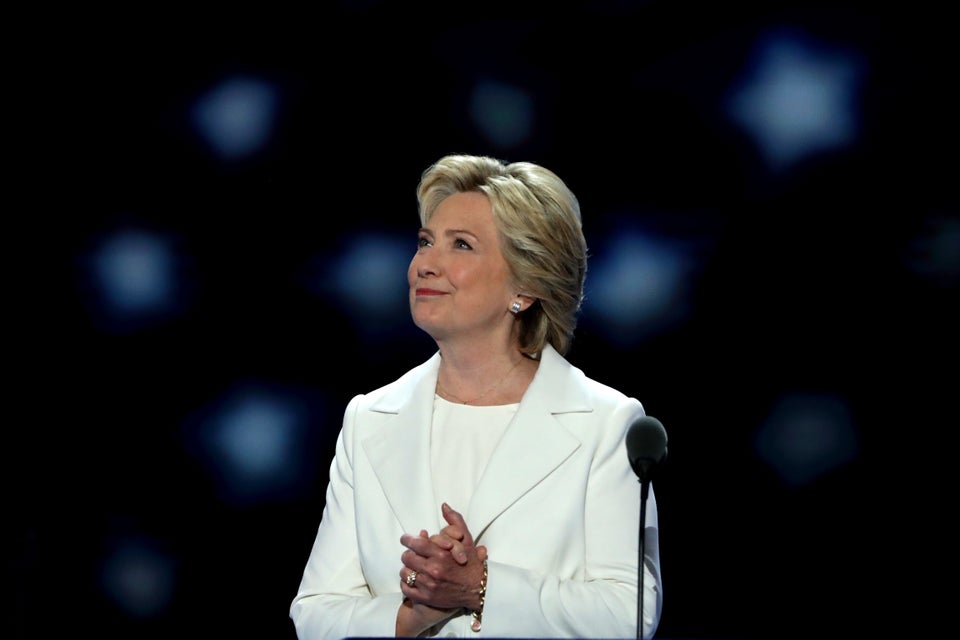 18 Feminist Bright Spots In The Hellscape Of 2016
Popular in the Community