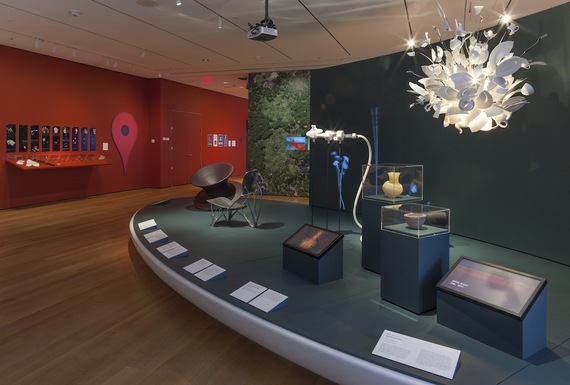 Being a curator just happened. I was interested in architecture and design, and slowly, but surely, realized I became a curator because it was another way to communicate the belief that design is important and endlessly inspiring.
I studied architecture, and when you study the subject in Italy, you also study design; they come together. Then, I started as a gofer on exhibitions in Milan. Slowly but surely, I became an assistant curator. At the same time I was also a journalist of architecture and design, and later on I started teaching. If you think about it, all these different platforms - the school, the magazine, the newspaper, the website and the exhibition, are all ways to communicate. But it's only today, now that the word "curator" has become so used, overused, and abused, that I realize that it all comes together, describing a need to communicate.
I also run a department of R&D for MoMA. Among other activities, we organize salons that happen loosely every other month. The first salon was indeed about curation. I moderated a panel with Maria Popova, an outstanding curator and writer; Ann Temkin, the Chief Curator of Painting and Sculpture at MoMA; Jeff Jarvis, journalist and professor at CUNY (and the first to argue that some journalists' job is to curate sources for the public); Tor Hermansen, music writer and producer of big hits for, among others, Rihanna, Katy Perry, and Beyoncé.
We came to several interesting conclusions. One of the most revealing is that curators need an audience. It doesn't matter if big or small. Depending on the curator, it can be of different size and scope. It can be specialized or generic. But curation is really about communicating. That's a meaningful realization.
One of the best metaphors for what I do - beside "hunter/gatherer," which is a vivid depiction - is being a reporter. I really revere journalism and journalists - good journalists - and I also believe that there's nothing ever objective about reporting. Simply by highlighting a word before another, one can give a slant to the whole article.
The same happens with curating contemporary design. In some exhibitions, of course, the interpretation is much more personal; in other cases, it might seem like it is just objective reporting. But it never is. There's always an agenda [about celebrating design or communicating a message]. That is my mission, and it is very publicly disclosed. It's not a hidden agenda.
Installation view of the exhibition, "A Collection of Ideas." On view February 15, 2014, to February 28, 2015. © 2014 The Museum of Modern Art, New York. Photograph: Jonathan Muzikar
Calling all HuffPost superfans!
Sign up for membership to become a founding member and help shape HuffPost's next chapter