Papa John's recently added gluten-free pizza options to its menu in certain test markets, but it's not actually for those with celiac disease or gluten intolerance.
In fact, the pizza franchise recommends that anyone with celiac disease or a gluten intolerance not eat its pizza made with "Gluten-Free Crust with Ancient Grains."
The crust's description on the brand's website even comes with a disclaimer, saying pizzas made with the special crust could be "exposed to gluten during the ordinary preparation process."
"Although Papa John's Ancient Grains Gluten-Free Crust is gluten-free and Papa John's employs procedures to prevent contact with gluten, it is possible that a pizza with Papa John's Ancient Grains Gluten-Free Crust is exposed to gluten during the ordinary preparation process," the company said in a statement to CNBC.
In a statement provided to HuffPost, a spokesperson for Papa John's provided further clarity regarding its gluten-free crust:
"Our more gluten-aware customers asked for a gluten-free crust, and we worked to provide them with the best-tasting, highest-quality option," the statement said. "Our note to our customers with celiac or serious gluten intolerances was out of an abundance of caution because transparency about our ingredients is core to our beliefs at Papa John's—and because it's an industry-wide issue."
Papa John's isn't the first national pizza chain to deal with the complexities of making gluten-free pizza in a gluten-filled kitchen environment. Domino's began offering gluten-free pizza options in 2012 after consulting with the National Foundation for Celiac Awareness, but its offerings also came with a catch.
"While Domino's new Gluten Free Crust is appropriate for those with mild gluten sensitivity, Domino's and the NFCA do not recommend it for those with celiac disease," the franchise said in a statement at the time. "Domino's and the NFCA found that while the crust is certified as gluten free, current store operations at Domino's cannot guarantee that each handcrafted pizza will be completely free from gluten."
So who exactly are these gluten-free pizzas for, if they're not for people with celiac disease or gluten tolerance? Well, more Americans are choosing a gluten-free diet despite not being celiac, according to a 2016 study published in the Journal of the American Medical Association Internal Medicine. The study says only about 1 percent of the population has celiac disease (and most don't know it), despite 1.69 percent of people following a gluten-free diet from 2013-2014. (The study did not cite statistics on non-celiac gluten sensitivity.)
Chris Rich, vice president of development at the Gluten Intolerance Group (GIG), expressed dismay over Papa John's and Domino's gluten-free pizza choices (GIG worked with Pizza Hut and California Pizza Kitchen on their gluten-free crusts).
"Gluten-free is often referenced as a 'fad' diet, along the same lines as Atkins or South Beach but that could not be further from the truth," Rich told HuffPost. "For the 1 in 100 who have celiac disease, gluten-free diets are their only option. ... I would have much preferred that Papa John's completed the proper due diligence, taken that extra step, and understood the audience who needs gluten-free products the most, rather than hopping on a bandwagon for the purpose of an extra dollar."
Rich said that two major pizza companies, California Pizza Kitchen and Pizza Hut, have completed GIG's Gluten-Free Food Service (GFFS), which help restaurants review food services policies and handle issue likes cross-contamination, cleaning techniques and staff training.
"California Pizza Kitchen has a completely separate area where they handle gluten-free food preparation," he said. "This includes dedicated gluten-free toppings, pizza cutters and prep stations. Pizza Hut was a little different in that certified gluten-free pizzas are only available in their stores that do not make their own crust on site. This eliminates the airborne flour that is the cross-contamination risk at Papa John's."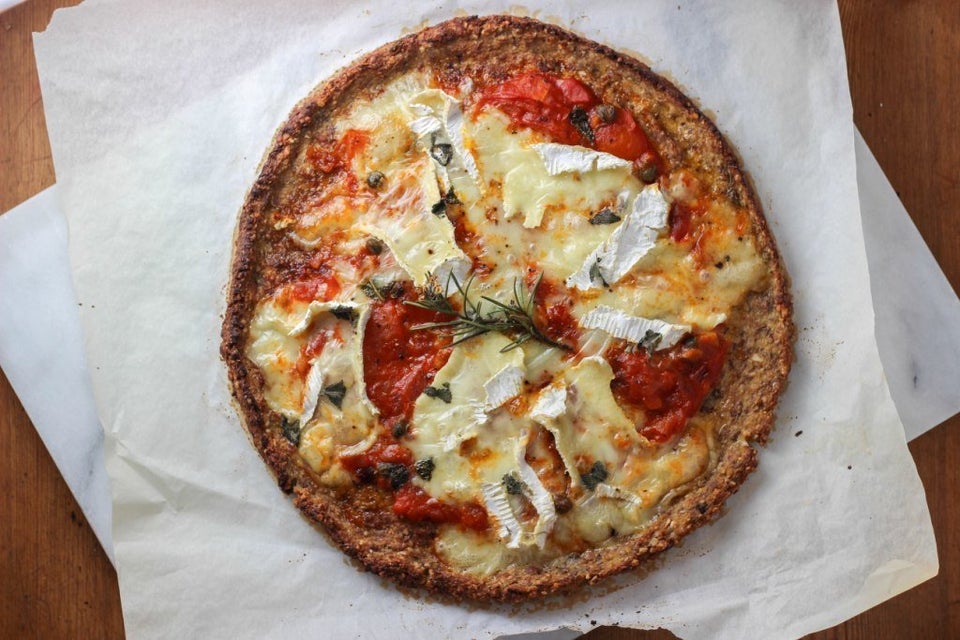 Gluten-Free Pizzas
The interview with Chris Rich was edited and condensed for clarity.
Popular in the Community