The founder and chairman of the pizza chain Papa John's, John Schnatter, found himself in hot water after using the N-word during a conference call in May.
Schnatter made the comment during a call between Papa John's executives and marketing agency Laundry Service, Forbes reported early Wednesday, citing a "source with knowledge of the event."
Fast forward to the May conference call, and Schnatter's comments got substantially worse. After asking how he could distance himself from the racist groups that rallied in support of him online, Schnatter complained that Colonel Sanders of KFC fame never got public backlash for his remarks.
"Colonel Sanders called blacks n*****s," said Schnatter, according to Forbes. (Forbes censored the word in its report.)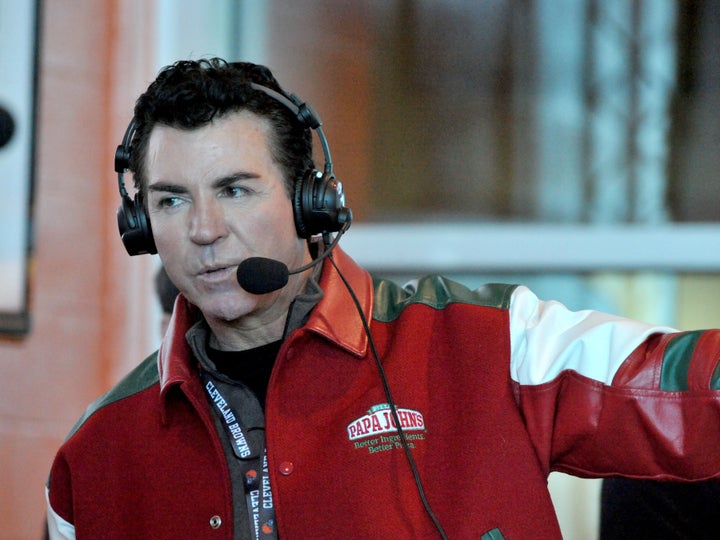 From there, Schnatter reportedly talked about his life in Indiana, saying "people used to drag African-Americans from trucks until they died." That comment was apparently meant to show "his antipathy to racism," according to Forbes' source.
Laundry Service owner Casey Wasserman "moved to terminate" the company's contract with Papa John's, according to the report. Laundry Service declined to comment to HuffPost.
Papa John's did not dispute that Schnatter made the comments and said in a Wednesday statement to HuffPost:
Papa John's condemns racism and any insensitive language, no matter the situation or setting. Our company was built on a foundation of mutual respect and acceptance. One of our core company values is People Are Priority Always (P.A.P.A.) and we are committed to maintaining a diverse, equitable and inclusive workplace for all of our corporate and franchise employees. Diversity is an essential ingredient in our pursuit of providing a better product and better service to our customers and to the communities where we operate and live. We take great pride in the diversity of the Papa John's family, though diversity and inclusion is an area where we will continue to strive to do better.
Later on Wednesday, Schnatter admitted to using the slur. Papa John's released another statement, this time quoting its founder: "News reports attributing the use of inappropriate and hurtful language to me during a media training session regarding race are true. Regardless of the context, I apologize. Simply stated, racism has no place in our society."
"The past six months we've had to take a hard look in the mirror and acknowledge that we've lost a bit of focus on the core values that this brand was built on and that delivered success for so many years," the memo read. "We've got to own up and take the hit for our missteps and refocus on the constant pursuit of better that is the DNA of our brand."
The story has been updated with Schnatter's statement and Ritchie's internal memo.
Related
Before You Go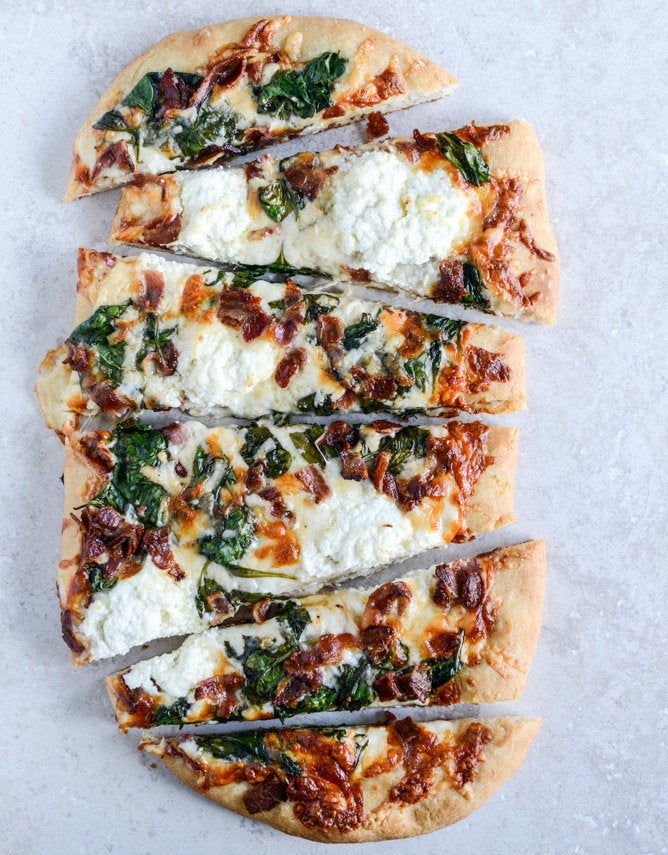 Best Pizza Recipes
Popular in the Community