Turns out nobody wants a side of politics with their pizza.
The opinion of Papa John's among recent casual diners dropped precipitously after CEO John Schnatter's public comments about Obamacare, according to a new study from YouGov BrandIndex, which researches brand perception for marketing directors, brand managers and PR reps. The site conducts thousands of interviews a day, providing real-time info that shows trends and responses to different marketing techniques or in this case, public gaffes.
The national pizza chain's YouGov BrandIndex Buzz score -- which the site uses as an indication of brand favorability -- dropped to four at the end of November, down from 32 on election day.
YouGov tracked the public's perception of three restaurants following anti-Obamacare comments made by company CEOs. Papa John's, Applebee's and Denny's all saw declines among adults who have eaten at casual dining restaurants in the past month. Denny's score even fell to zero after franchise owner John Metz announced a five percent 'Obamacare surcharge' in November. The brand's score jumped up to a six shortly afterwards "potentially due to CEO John Miller's apologetic statement a few days later," according to the YouGov report.
Applebee's score dropped more than 25 points after Zane Tankel -- who owns 40 Applebee's in the New York area -- appeared on the Fox Business Network and expressed reluctance to expand because of the health care overhaul.
Papa John's, like most businesses, is still researching what the Affordable Care Act means to our operations. Regardless of the conclusion of our analysis, we will honor this law, as we do all laws, and continue to offer 100% of Papa John's corporate employees and workers in company-owned stores health insurance as we have since the company was founded in 1984.
In statements this summer, Schnatter complained about the increased cost his business would face if Obamacare passed. He doubled down on his stance after the election, saying that he had to pass on the costs of the new law to customers and workers.
Update: In an emailed statement on Tuesday morning, Papa John's wrote:
the YouGov BrandIndex press release claiming that Papa John's saw a significant drop in brand favorability is contradicted by the results of BrandIndex's own general population study, which showed a significant improvement in reputational scores.

The company said that not only are the results of the general population BrandIndex study completely contrary to those cited in the YouGov Brand Index press release, but there is also no change in its current positive sales or earnings guidance.

"BrandIndex polls a sample of consumers each day on many aspects of a brand's reputation," said Andrew Varga, Chief Marketing Officer of Papa John's. "The publicized report failed to mention that during the same time period that YouGov claimed Papa John's had a significant drop in brand favorability, their general population study showed significant increases in such key criteria as reputation, quality, value and whether consumers would recommend the brand to a friend.

"In fact," he continued, "from November 6 through November 30, Papa John's overall index number improved almost five points and was at or near recent highs and four of the five measures that make up the index also showed nice improvement."
Update: This article has been updated to clarify that YouGov's survey was of adults who have eaten at casual dining restaurants in the past month and updates the name of the YouGov BrandIndex Buzz score.
Related
Before You Go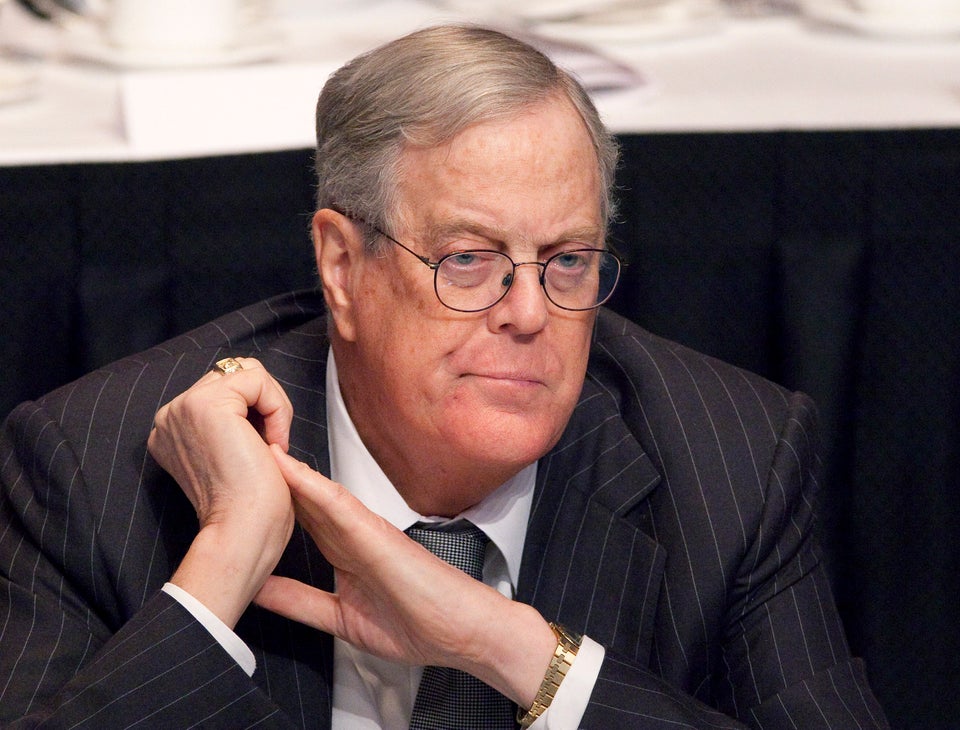 CEOs Who Urged Employees To Vote Romney
Popular in the Community