Papa John's founder and CEO John Schnatter got cheesed off about the NFL kneeling controversy on a conference call with investors on Wednesday, and by Thursday his product was being held up by the world's most influential neo-Nazi site as the potential pizza of choice for the alt-right. 
Once The Daily Stormer decides to embrace a brand, the entire white supremacist community tends to jump in. It has happened before with New Balance, with Wendy's.
Now it might happen to Papa John's, after Schnatter decided on Wednesday to publicly re-evaluate his company's relationship with the NFL, whose ratings are down this year. In particular, Schnatter had had enough of the league allowing its players to kneel during the national anthem.
"The NFL has hurt us by not resolving the current debacle to the players' and owners' satisfaction," he said, staggering into the national spotlight as if it were last call at a whiskey bar in Louisville, Papa John's home turf. "The NFL has hurt Papa John's shareholders."
Papa John's has been the NFL's official pizza sponsor since 2010, and Schnatter blamed the 24 percent drop in his company's stock price this year on NFL Commissioner Roger Goodell's inability to quash an ongoing protest by players in a mostly black league who are tired of police shooting black people.
"Leadership starts at the top, and this is an example of poor leadership," said Schnatter, who donated to Donald Trump's presidential campaign.
In response, Papa John's is pulling ads from some NFL games this season, according to Schnatter.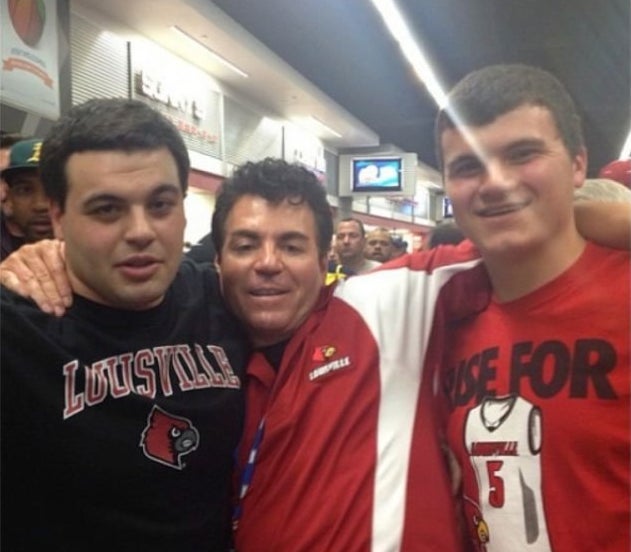 "This is great," wrote columnist Adrian Sol at The Daily Stormer, which has served as a platform for racists to gripe about the NFL's racial makeup and their distaste for what the website has called the "Negro Felon League."
As a rule, the alt-right white supremacist movement tends to disdain professional sports, mainly because the big leagues are filled with people of color and are closer to a meritocracy of talent than almost anything else in society. The NFL, for instance, has welcomed numerous athletes from Samoa ― where coincidentally The Daily Stormer recently transferred its domain. So when majority-minority sports leagues such as the NBA or the NFL suffer hardship, racists rejoice.
"This might be the first time ever in modern history that a major institution is going to be completely destroyed explicitly because of public outrage over their anti-White agenda," Sol wrote after noting the news that Papa John's was punishing the NFL for not cracking down on black dissent.
"Papa John: Official pizza of the alt-right?" Sol wondered.
This isn't the first time the alt-right Nazis at The Daily Stormer have tried to claim a brand as their own to piggyback their hate on a mainstream product and to stoke outrage. Last November, they threatened to take New Balance sneakers away from hipsters after the company's vice president of public affairs, in response to a question about the Trans-Pacific Partnership, expressed optimism about what might happen with the deal under a Trump presidency. (New Balance is the only major company that still makes athletic shoes in the United States.) In January, Andrew Anglin, the proprietor of The Daily Stormer, declared Wendy's the "official burger of the Neo-Nazi Alt-Right movement" after a flack at the fast food company posted an image of Pepe the frog in red pigtails on its official Twitter feed.
But could Papa John's pizza really become the slice of choice for the alt-right? 
Peter Collins, the senior director of public relations at Papa John's, certainly hopes not.
Collins expressed shock when HuffPost told him that neo-Nazis were considering endorsing his company's product. "I appreciate you bringing this to light," he said. "We didn't have any idea about it."
Collins later emailed an official statement from Papa John's on the matter: "We condemn racism in all forms and any and all hate groups that support it. We do not want these individuals or groups to buy our pizza."
Calling all HuffPost superfans!
Sign up for membership to become a founding member and help shape HuffPost's next chapter
BEFORE YOU GO
PHOTO GALLERY
Best Pizza Recipes