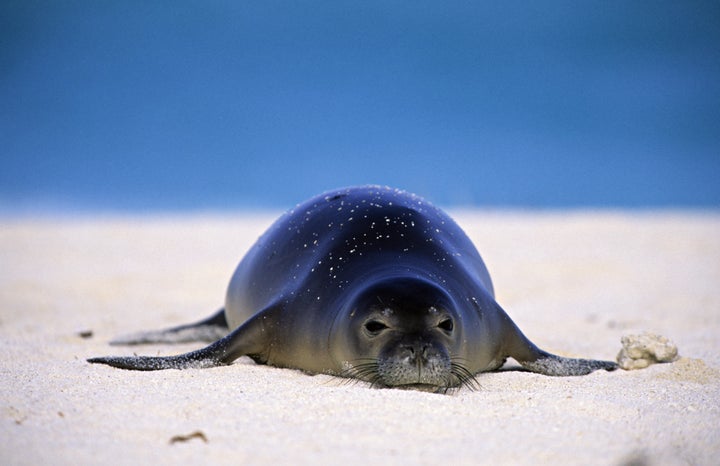 President Barack Obama, who's already protected more public acres than any U.S. president, will add to his legacy of conservation by quadrupling the marine monument surrounding the remote Northwestern Hawaiian Islands, the White House announced.
The designation, expected to take effect Friday, will expand Papahānaumokuākea Marine National Monument from 139,797 square miles to 582,578 square miles, making it the largest marine protected area on the planet.
The White House said the move "provides critical protections for more than 7,000 marine species," including federally protected monk seals, whales and sea turtles, as well as black coral ― the longest-living marine species in the world.
The expansion also is expected to make the area more resilient to climate change-related threats, including rising sea levels, warming ocean temperatures and acidification.
Sen. Brian Schatz (D-Hawaii), who introduced the proposal in June, called Obama's move "one of the most important actions an American president has ever taken for the health of the oceans."
"Expanding Papahānaumokuākea will replenish stocks of 'ahi, promote biodiversity, fight climate change, and give a greater voice to Native Hawaiians in managing this resource," Schatz said Friday in a statement. "This declaration sets us on a strong path forward for our irreplaceable environment and the generations to come."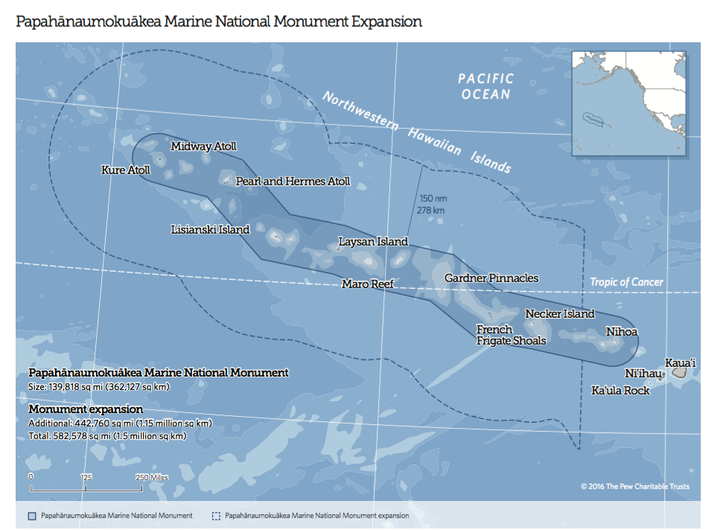 The expansion will extend the monument's protections, including a ban on commercial fishing, from 50 miles to 200 miles around the remote island chain. The area covered by the expanded monument will be nearly four times the size of California, and nearly as big as Alaska.
Matt Rand, director of Pew's Global Ocean Legacy project, which worked with Native Hawaiians, scientists, community leaders and others in pushing for the expansion, called Friday's announcement a "big deal for the planet."
"We're just seeing significant environmental degradation globally, and this is a huge step in changing our course," Rand told The Huffington Post. "I hope not only does it protect this ecosystem, but I hope it inspires the world."
Papahanaumokuakea will dwarf the United Kingdom's Pitcairn Islands in the Pacific Ocean, and the Chagos Marine Reserve in the Indian Ocean, which are 322,000 square miles and 247,000 square miles, respectively. Earlier this year, communities in a remote archipelago south of Tahiti proposed establishing a 385,000-square-mile ocean sanctuary.
Along with Obama's latest conservation decision, the White House announced the president will travel to Hawaii next week, where on Wednesday he will address leaders from the Pacific Island Conference of Leaders and the International Union for Conservation of Nature World Conservation Congress. On Thursday he plans to travel to Midway Atoll, located within the Papahānaumokuākea.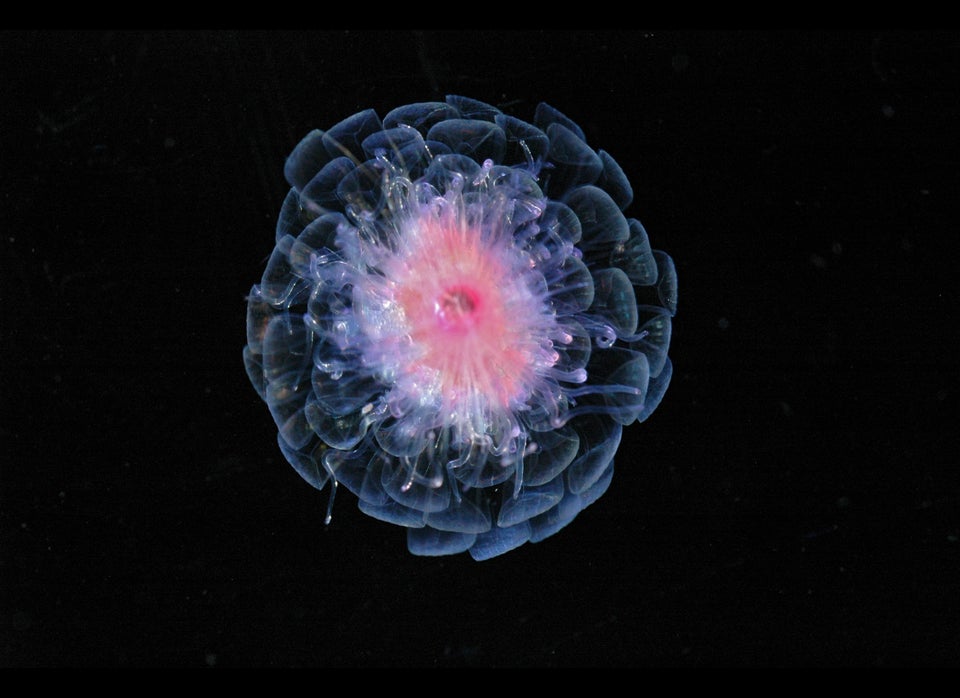 Most Bizarre Deep-Sea Creatures
Popular in the Community