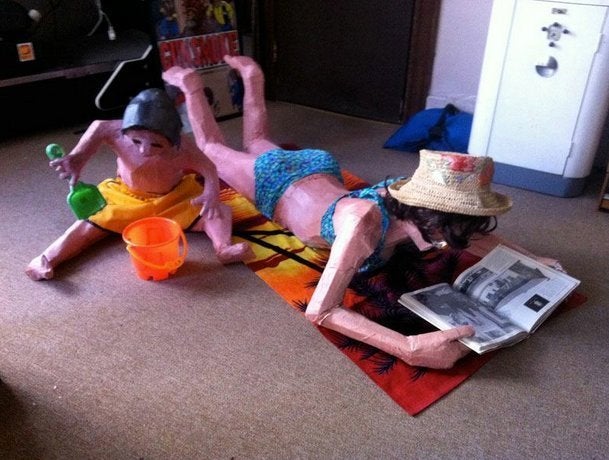 You may remember when ninety Boer South African Goats were brought to Angels Knoll last summer. Now there are some new visitors on the Knoll -- namely, a family of deer made of papier-mâché.
The mother, father and baby deer sculptures have not been credited to any particular street artist, but they are assumed to be the work of artist Calder Greenwood's silent partner.
The duo recently took credit for a family of papier-mâché sunbathers that were installed (and subsequently removed) in an abandoned lot in Downtown Los Angeles.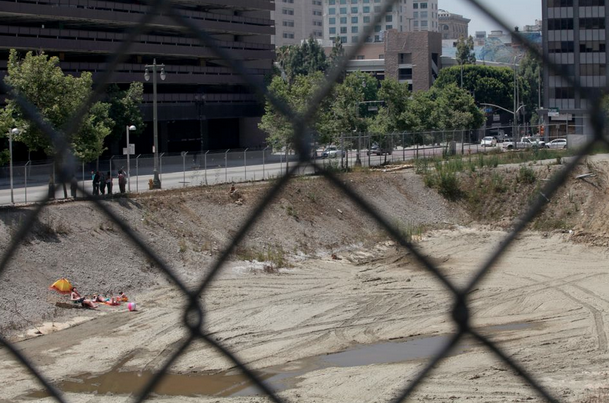 Image courtesy of Facebook
But Calder Greenwood isn't taking credit for the deer. "I'm out," Greenwood told the Los Angeles Times. The remaining projects were left to his unnamed cohort.
Angels Knoll was made famous by the film, "500 Days Of Summer," staring Zooey Deschanel and Joseph Gordon-Levitt. Although it looks "idyllic" in the film, the reality is much different. "Angels Knoll is a pretty nasty-looking excuse for urban sanctuary," states Simone Wilson of LA Weekly.
Hopefully, the family of deer remain longer than the sunbathers!
Popular in the Community