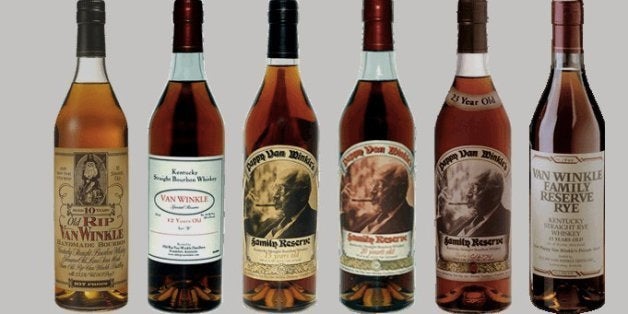 More than $26,000 of Pappy Van Winkle 20 Year bourbon has been stolen from Buffalo Trace Distillery, reports the Louisville Courier-Journal. Authorities suspect the theft was an inside job that occurred over several months. The thief (or thieves) took 65 cases, which each contained three bottles of bourbon.
Pappy Van Winkle has achieved cult-like status among bourbon aficionados. It is worth about $130 a bottle and can be very difficult to find, due to its low production volume and many, many fans. Many well-known chefs such as Sean Brock and David Chang have made their penchant for the stuff well-known. "There's Pappy Van Winkle, then there's everything else," chef John Currence told Food Republic last year.
Authorities aren't optimistic about retrieving the stolen booze. "This is the mac daddy," Franklin County Sheriff Pat Melton said of the theft to the Courier-Journal.
UPDATE 10/24: Police have found a "person of interest" regarding the bourbon theft. This person stopped by a liquor store about two hours away from the Buffalo Trace distillery and offered a "large quantity" of the 20-year bourbon. He's not a distributor. Here's a video from Bourbon Blog of the suspected thief:
Correction: An earlier version of this article referred to the Louisville Courier-Journal as the Kentucky Courier-Journal.