All month long we're giving you behind-the-scenes access to the country's top pitmasters, hog farmers, sauce makers, smoke experts and meat connoisseurs and capturing it all live across Zagat and HuffPost social channels. Tune in every day to ask questions, learn BBQ tips and keep tabs on the action.
Have a favorite 'cue joint of your own? Instagram it with hashtag #ZagatBBQNation and at the end of our trip we'll declare a People's Choice Winner.
Check out the full Periscope footage here:
If you want to know where all the St. Louis locals go to get their BBQ fix, undoubtedly, it's Pappy's Smokehouse. The pitmasters at Pappy's are masters of Memphis-style barbecue, cooking their ribs over apple and cherry wood for fourteen hours, giving them the kind of moisture, tenderness and flavor that needs no sauce to supplement.
Now that Pappy's has become well-known on the national circuit, the scene isn't just local firemen and college kids. This means that, like a lot of other popular BBQ restaurants across the country, the restaurant almost always has a line, and the meat will sell out by early afternoon. But for those coveted, fall-off-the-bone ribs, there's no place better to wait.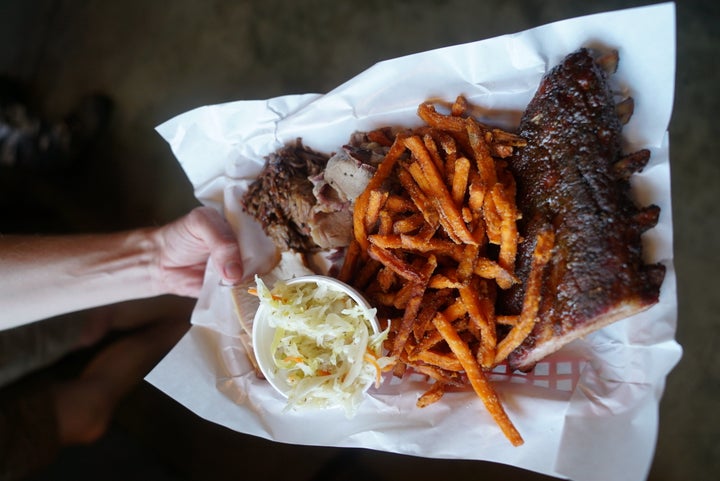 Popular in the Community