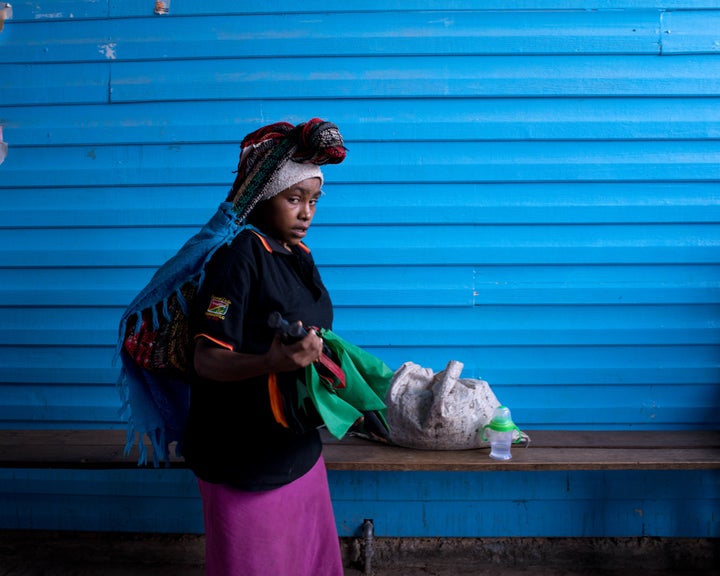 Every week, The WorldPost asks an expert to shed light on a topic driving headlines around the world. This week, we speak with Doctors without Borders nurse Aoife Ní Mhurchú about sexual and family violence in Papua New Guinea.
Papua New Guinea is one of the most dangerous countries in the world to be a woman.
While the South Pacific nation does not have comprehensive statistics on sexual and domestic violence, the data that does exist is shocking.
Globally, one in three women have experienced sexual or domestic violence. In Papua New Guinea, one study found two-thirds of women had been beaten by their partners. Another study found that in one region of the country, one in five women's first sexual experience was rape.
The international medical aid organization Doctors without Borders, or Medecins Sans Frontieres, released a report this week with disturbing new evidence of the scale of violence there. The report analyzes data from over 3,000 survivors of family and sexual violence treated in 2014 and the first half of 2015 in two MSF clinics -- in the capital, Port Moresby, and the rural town of Tari. Three in four sexual violence survivors knew the perpetrator. Over half of the survivors were children. One in six were under the age of 5.
MSF urged Papua New Guinea and international donors to follow through on recent reforms intended to protect women and children.
Aoife Ní Mhurchú has worked as a managing nurse at MSF's project in Tari for the past eight months and wrote about her experiences in a blog that The WorldPost and MSF published this week. We spoke to her about the social and historical context for the extreme levels of violence against women and children in the country.
How did Papua New Guinea become such an incredibly dangerous place for women and children?
What I have seen is that gaps in treatment and services leave women and children with little choice but to return to their abusers.
Obviously sexual and gender-based violence is not an exclusive problem to Papua New Guinea, but it is a really big problem here. The report shows we have some of the highest levels of sexual and family violence outside a conflict zone.
As a nurse, I see several cases of family and sexual violence a day. I see women of all ages coming in, feeling afraid and nervous with nowhere to go.
Have your interactions with patients given you insights into the factors behind this wide-scale violence?
Culturally, it's a patrilineal society, where women's beliefs and values aren't equal to men. The mentality here is that the men are in charge -- really, whatever the man asks, the woman has to submit. There is a cultural tradition whereby a man who wants to get married must pay a bride price -- usually a large sum of money and some livestock paid by the man and his tribe -- which causes people to think they have ownership over the woman, as well as the children.
"We have some of the highest levels of sexual and family violence outside a conflict zone."
How much does the remoteness of a community like Tari, where you are working, make it harder for abused women and children to get help?
We are very remote, so the services are very restricted here. It is inaccessible by road from other parts of the country. There's just a little airstrip in the mountains. Although it's the capital of the district, it really just comprises a few buildings around the airstrip -- the hospital, the police station, a bank and a few small stores. There's a really big population here and it's a really busy hospital, but when you fly in by plane you wonder where they come from. There's literally just rainforest and bush as far as the eye can see. In fact, they come from all over, from small villages around the region. There are very few roads, so people might walk for days to reach us.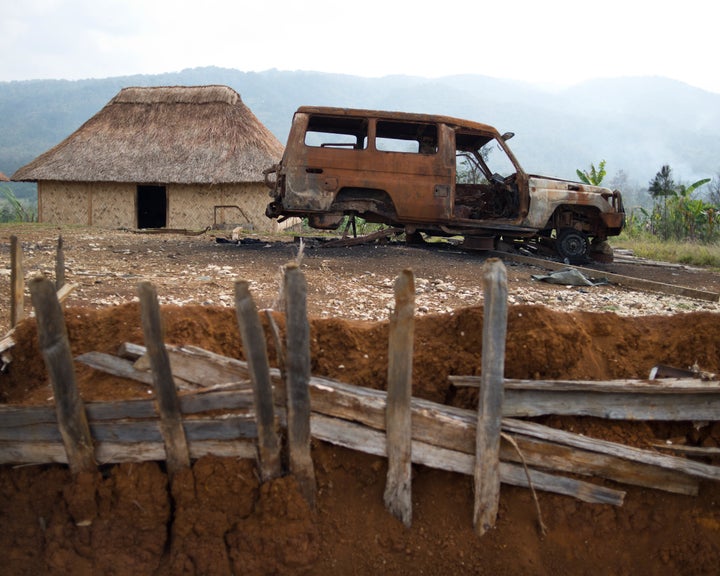 The government has recognized in recent years that gender-based violence in the country is a public health and social emergency. What do you think led authorities recognize the scale of the problem?
Awareness of sexual and gender-based violence has been increasing worldwide. And since MSF started responding to family and sexual violence in Papua New Guinea eight years ago, we've made important steps forward. When we started, the national capacity and expertise to provide assistance to survivors of family and sexual violence was very, very limited. There were very few services available and psychosocial support almost didn't exist. We have worked with the Department of Health on guidelines on how to establish family support centers, and the model of care of five essential services that every survivor must receive, which will be adopted in the near future. We have outreach teams who raise awareness in the community, which increases people's understanding that this violence has serious medical consequences. It also motivates survivors to come to us for treatment.
The government has taken several policy steps in the right direction, but [these] efforts are only just emerging and already struggling. There are newly established family and sexual violence units at some police stations, but they don't have the adequate number of trained personnel. In 2013, the country passed a family protection act that made family violence a punishable crime for the first time, but it's not being enforced adequately. A child welfare act passed last year, mandating child protection officers to respond to child abuse and remove a child from the situation if they were at risk, but that is still waiting approval, and specialized trained officers and licensed safe houses.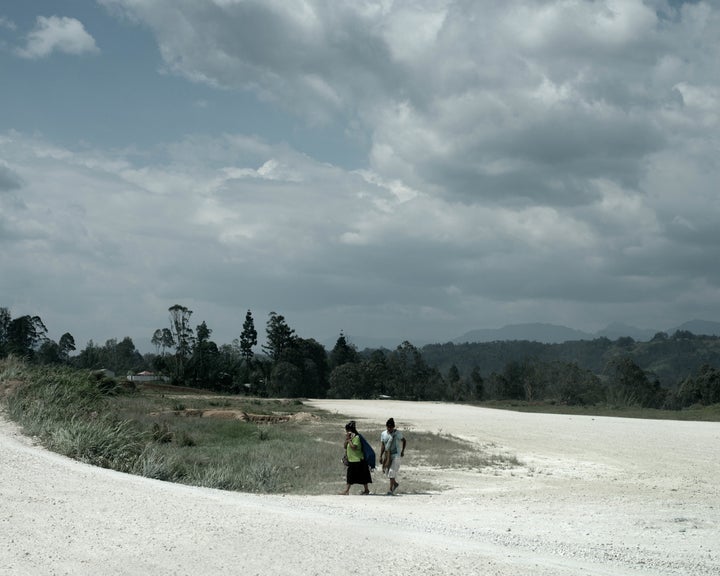 What are the main obstacles to implementing these reforms?
I think it just hasn't been prioritized. No matter what the cost is of implementing the reforms -- such as opening up safe houses and training staff -- the medical cost of abuse is very, very big. If the reforms were in place, it would relieve the medical cost. We're hoping the report will push the government, and create pressure from donor countries, to escalate the response.
What measures have your patients taken to try and protect themselves and their children from violence?
It's very hard to. I've treated so many patients ... who are coming in time and again for medical treatment, in between abuse sessions. These women come in to us when their injuries are severe, but there are many more times when they have minor injuries and they don't come.
We are reminded of the pervasiveness of violence here when even our female staff come into work too beaten up to perform their duties -- these are the very nurses and mental health counsellors and social workers who are helping us to treat the women and children.
We do offer a safe space in our family support center, which is just a small sleeping area where women can spend one or two nights safely, but this is offered because there are no other safe houses in Tari. Often the only option for women is to go home to their own villages and family. Sometimes, in terrible circumstances, this is a measure that the women can take to protect themselves if their tribe is agreeable to paying back the bride price to allow for a divorce.
"We are reminded of the pervasiveness of violence here when even our female staff come into work too beaten up to perform their duties."
I had one patient, a 26-year-old mother of two small children, who was five months pregnant with her third child. She had refused her abusive husband sex so he raped her and chopped her severely. Her fingers were amputated from her left and her right hands. She was severely chopped on both hands and both legs, and all of her four limbs were badly fractured. Our priority that day was to save her life. After 12 surgeries and months of hospitalization and counseling, she made a remarkable recovery. She miscarried, but we managed to save her hands and feet. Although she is disabled as a result of her injuries, she will be able to look after her two young children. Her injuries were so severe, and there was such a real fear for her life, that the elders of her tribe agreed that she could divorce and that they would pay back the bride price to enable this separation.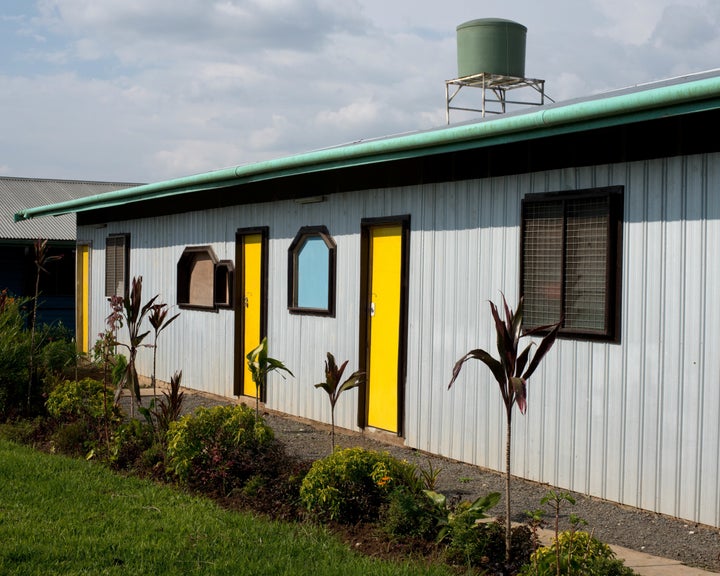 However, this is often not possible. I had a patient last Friday, a 28-year-old mother who returned to her family's village with her children to escape her abusive husband. But her father said he couldn't afford to feed the three of them, or pay back the bride price. Out of anger at her for coming home, he chopped her hand really severely -- her fingers were amputated on one hand, and the whole of her other hand was severed. We operated on her hand, but it's still too early to say whether we've saved it or not. That woman has nowhere else to go. The reality is that when she's discharged, she will have to go back to her abusive husband, now with her terrible disabilities that have been inflicted upon her by her father.
The community has started to set up a family and sexual violence action committee, which will represent the voices of Tari women to try and target and support women who are caught in this cycle of violence and abuse. We also have one female police officer here in Tari, who has been trained in family and sexual violence and we work closely with her. She is a wonderful asset, but she is not working 24/7, and the incidence of family and sexual violence is so high here that the need is constant.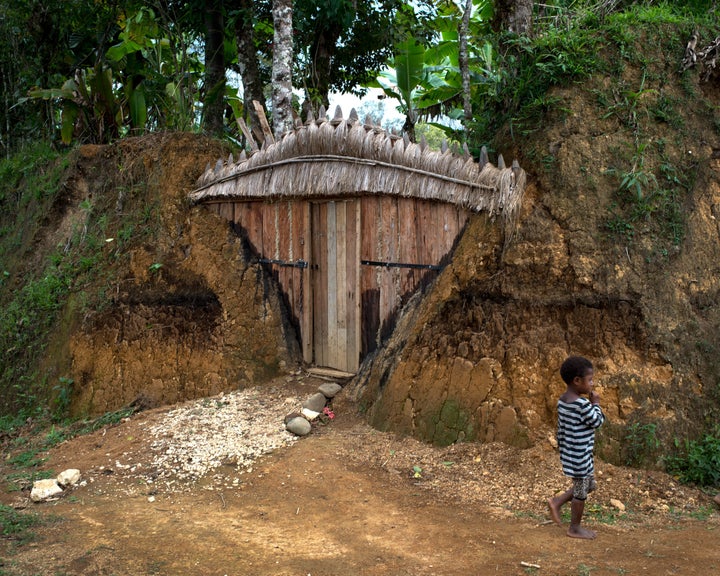 How have survivors of sexual and family-based violence whom you have treated reacted to reform efforts? What forms of protection, treatment and justice are they asking for?
The women who come in are very aware of the culture of impunity here and the lack of protective services. They know that they can get very good treatment from MSF, but when they go home, they go back into the cycle of violence and they have absolutely no control over it.
They're asking for somewhere safe to go. They're asking for police enforcement -- to enforce these laws that have already been passed. We're treating the same patients again and again, with escalating injuries, in between abuse sessions. They really need these services here in Tari and countrywide as well.
This interview has been edited and condensed for clarity.
Related
Popular in the Community