A U.S. missionary in Papua New Guinea is on a desperate bid to save women and girls from being tortured and murdered in their communities because they've been accused of witchcraft.
Iowa-born Lutheran missionary Anton Lutz, 36, has been living in PNG for the past 30 years and has become a well-recognized figure in PNG's ongoing battle against belief in sanguma, or sorcery, a belief used to explain away mysterious illnesses or deaths.
Last month, Lutz helped save a 6-year-old girl who had been horribly burned after the she was accused of using magic to cause "bad things" to happen in her village in Enga Province, in the center of the country.
It was one of several recent attacks that has forced Lutz to act, with the missionary often traveling through the infrastructure-poor countryside on daylong trips — sometimes in the cover of darkness — to rescue victims.
"I think I'm in bits," Lutz told HuffPost when asked if his work was taking a toll on him.
"Someone has to do something. If we can convince people to allow the women to be released to hospital without police going in with guns to do it, that's probably OK. I mean, the police need to arrest perpetrators, but it's not up to me to tell the police whom to arrest," he said.
Lutz had a personal stake, too, in helping the 6-year-old victim.
He's formed other sorrowful bonds too. Lutz sat beside a young mother named Shirley as she was dying after she was attacked on allegations of sorcery.
"I drove back over the mountain and picked her up — it was about 15 hours of driving," he said.
"She was horrifically burned. It was another four or five days before she died of infections, but in that short amount of time, as a first responder type, you get emotionally bonded with the victim.
"I'm caring for this young mother — she's 25 years old — and she has burns all over her body and I'm trying to do everything I can to ensure she survives, and she dies."
Standing amid the woman's community — with Shirley's 2-year-old daughter and mother crying — Lutz asks himself why this happens.
"Why does this little girl not have a mother? Because of some idiot men. It's mind-boggling and heartbreaking," he said.
Lutz has said that between September and October there have been 30 attacks against women in Enga Province.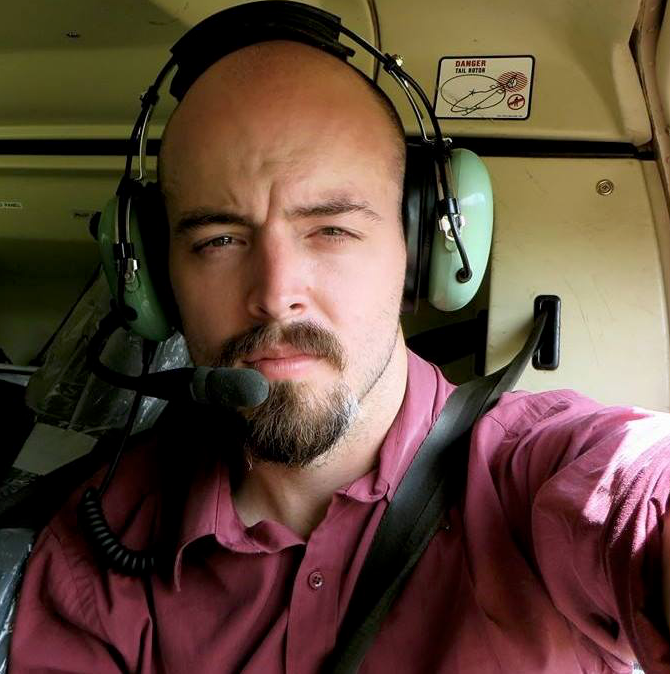 PNG Tribal Foundation director Ruth Kissam says attacks would decline if people were arrested, prosecuted and convicted.
"There is a steady rise because people know they can get away with this," she said on Facebook.
"It is gut-wrenchingly sickening and becoming hopeless now because all we — the [nongovernmental organizations] and churches — are doing is reactionary. We show up to repatriate if we're lucky or bury the bodies if we're late. We need coordinated response but that too is proving futile when police are not doing the arrests of the perpetrators."
Kissam believes the fear of sanguma can only be fought with collective action.
"It's a collective effort and unless this issue is addressed as an emergency, it has the cataclysmic power to destroy this country," she said.
A senior journalist at PNG television station EMTV, Scott Waide, recently told the Australian Broadcasting Corp. that the rise in sorcery accusations could be attributed to a decades-long breakdown in the country's education system.
"That … has contributed to this absence of critical thinking that this whole generation of Papua New Guineans now has," he said in October.
"There are a lot more people who will readily believe anything."
Most of PNG's 8 million people live in areas with poor infrastructure amid almost impassable, rough terrain. This means there is little access to basic services, such as education, health or sanitation.
Prime Minister Peter O'Neill has said the attacks cannot be tolerated and the abusers must be exposed.
"Let's be clear, sanguma beliefs are absolute rubbish," O'Neill said in a statement.
"In the modern day, sanguma is not a real cultural practice, it is false belief and involves the violent abuse and torture of women and girls by pathetic and perverted individuals. The men behind these murders are cowards who are looking for someone to blame because of their own failure in life.
"These violent acts are against our values as a nation and are completely unacceptable."
The PNG government has launched a task force to investigate the situation and has reportedly planned $4 million in funding in next year's budget for education and awareness programs.
Popular in the Community