Mock congressional hearings on the alien presence hidden behind government denial?
Former U.S. Rep. Roscoe Bartlett is so there.
Extraterrestrials will be the subject of intense scrutiny next week as Bartlett and five other former members of Congress preside over 30 hours of testimony just blocks from the White House.
The Citizen Hearing on Disclosure is the project of the Paradigm Research Group, which works "to advocate in all ways possible for an end to a government imposed truth embargo of the facts surrounding an extraterrestrial presence engaging the human race," according to its website.
Bartlett, who represented Frederick County and much of Western Maryland, says he doubts that space aliens have dropped in on Earth. Moreover, in his 20 years in office, he never got wind of a massive government conspiracy to conceal such visitations. However, he said he has an open mind about testimony to the contrary.
"It's a huge universe out there," he said. "You have to be kind of presumptuous and arrogant to assume we're the only intelligent life in the universe."
Hearing organizer Stephen Bassett says the event's aim is to end what he and those of like minds believe is the government's decadeslong policy of suppressing information about extraterrestrials.
Joining Bartlett on the congressional-style panel will be former Sen. Maurice Gravel, D-Alaska, and former U.S. Reps. Lynn Woolse, D-Calif., Carolyn Kilpatrick, D-Mich., Darlene Hooley, D-Ore., and Merrill Cook, R-Utah.
The witness list for the April 29 to May 3 event is about 40 people long and includes researchers and officials, whose testimony Bassett hopes will compel Congress to conduct its own hearing, he said.
Bartlett, a Buckeystown resident who was voted out of office in November after his 6th District was redrawn, said he thinks Congress has a responsibility under the First Amendment to accommodate citizens who demand a hearing.
"There have been a lot more sightings in the last 30 years. When you don't have full exposure on these sorts of things, all sorts of rumors grow," Bartlett said.
Space in general is not a new frontier for Bartlett. He patented breathing-assistance technology used by astronauts and served on the House space and aeronautics subcommittee from 2000 to 2006.
"Roscoe Bartlett is an absolutely perfect candidate to be on this committee," Bassett said. "His background is ideal. He's as sharp as a tack. We are thrilled to have him."
Participants don't necessarily have to believe the government is concealing interplanetary interactions, Bassett said. In fact, he said he didn't even ask the former members of Congress for their opinions on extraterrestrials. Their job is to ask tough questions and stay objective, Bassett said.
For their pains, they will receive a $20,000 honorarium, though Bartlett says money is not his motivation for participating.
"I think it's the right thing to do. The American people deserve a hearing," he said.
The hearing is open to the public and free of charge.
An as-yet-unnamed benefactor, whose identity will eventually be revealed, is helping to finance the $600,000 event, according to Bassett.
More past members of Congress were interested in sitting on the panel than the event's budget could handle, Bassett said.
The former members who made the cut had the best availability and knowledge of science and technology issues.
Bassett's group will film the hearing and put segments of it in a documentary called "Truth Embargo," planned for release in early 2014.
What: Citizen Hearing on Disclosure
When: 9 a.m. to 5 p.m., April 29 through May 3
Where: National Press Club, 529 14th St. NW, Washington
A live webcast of the hearing will be available for a fee at www.citizenhearing.org.
(c)2013 The Frederick News-Post (Frederick, Md.)
Distributed by MCT Information Services
Before You Go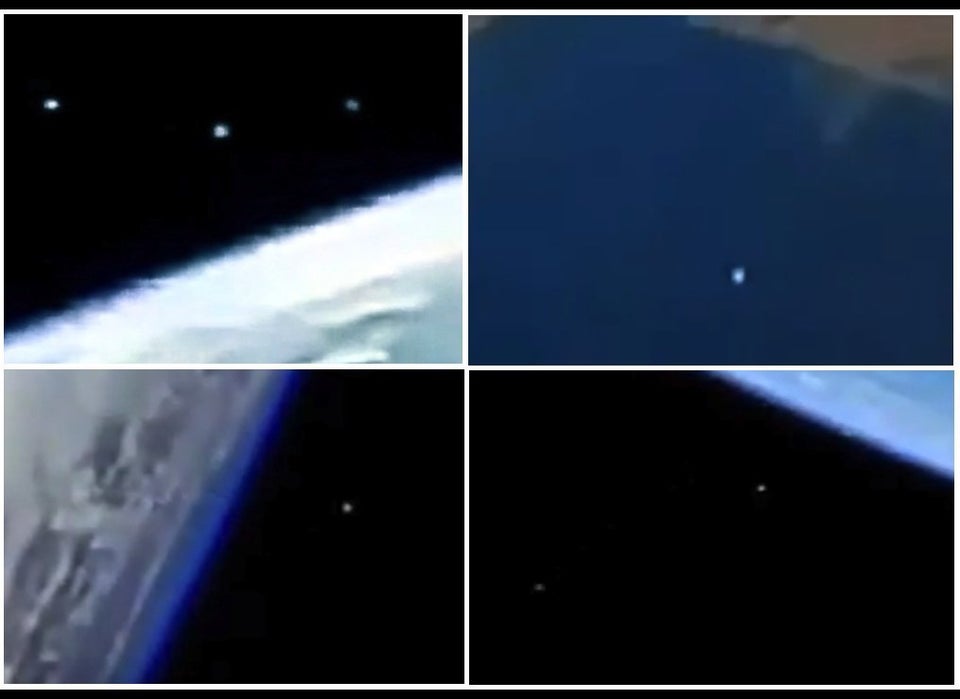 UFOs? Maybe They're Just...
Popular in the Community