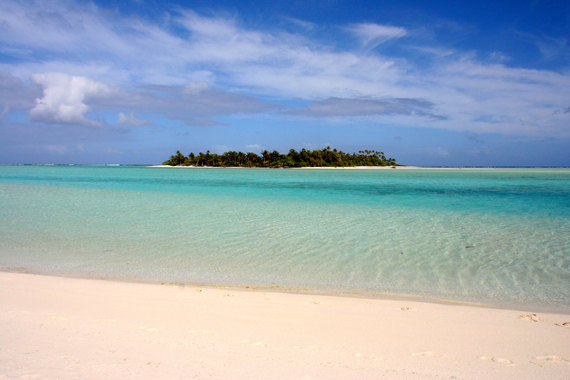 Hidden deep in the South Pacific there lies an island called Aitutaki that is as close to paradise as you can get. Such a stunningly beautiful and relaxing place, you won't ever want to leave and once you have visited nowhere else will ever compare.
Why would I want to visit Aitutaki?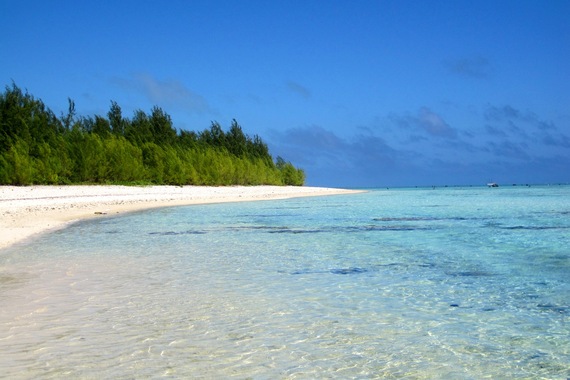 It really is so unimaginably unspoilt and many of the places you visit appear to have been taken straight from a picture postcard. Aitutaki is a tiny island, part of a group of islands called The Cook Islands - located deep in the South Pacific Ocean.
With its gorgeous pristine beaches and inviting turquoise waters, it is the ideal location for a honeymoon, special anniversary/birthday trip or a relaxing break away. The island is just developed enough to ensure you have a wonderful trip when you visit, but the facilities provided do not ruin or spoil the beauty of this incredibly beautiful island. It really feels like one of the very few unspoilt paradises left in the world.
Where is Aitutaki located?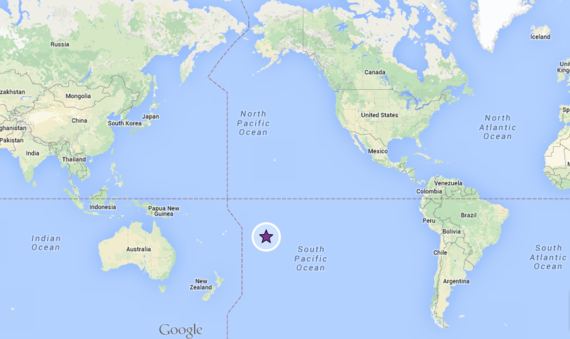 The map above shows where Aitutaki is located (indicated by the star) - it really is in the middle of nowhere and is surrounded by a strikingly beautiful turquoise lagoon.
Many people have heard of Rarotonga - the largest of the Cook Islands, but Aitutaki is only a short flight from Rarotonga and much quieter, less developed and more relaxed. It is an incredibly beautiful place that has to be seen to be believed!
What is life like on Aitutaki?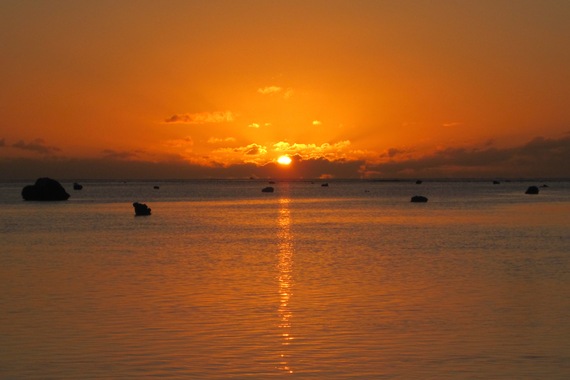 Laid-back!! Islanders refer to 'island time' as the time they live by - where no one rushes and no one can be early or late! There are no high-rise buildings on the island (nothing above one storey), very few cars (many people travel around by scooter) and a very laid back way of life. All the islanders are incredibly friendly and lovely. As you explore the island by scooter (or car if you wish) they will often wave as they pass you on their scooter, or wave from their houses. Often goats and pigs roam free and it isn't uncommon to find a loveable wild pig in your back-garden (we did!). Much of the fresh fruit and vegetables on the island are grown there and other food is shipped in once a week. There are also usually always gorgeous sunsets which you can watch while relaxing on a deserted beach.
Where could I stay and what could I do on Aitutaki that is really special?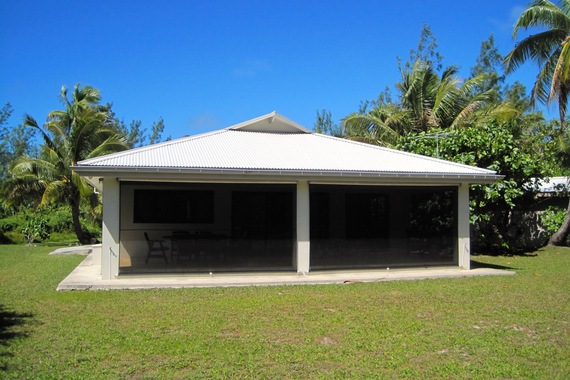 There are many different accommodation options to choose from to suit varying tastes and requirements - from small private villas and holiday houses to beach-front bungalows. You can sleep just metres from the gorgeous lagoon and listen to the waves lapping at the shore, or relax on a hammock and enjoy a cocktail on the beach looking out into the lagoon.
There are different activities you can take part in, but one of the most special is taking a private boat trip out on the lagoon to explore the other tiny uninhabited islands that surround Aitutaki for a day - get dropped off on your own private island, enjoy time in the sunshine on the pure white-sand beaches, snorkel, swim and relax - completely alone and away from any form of civilisation.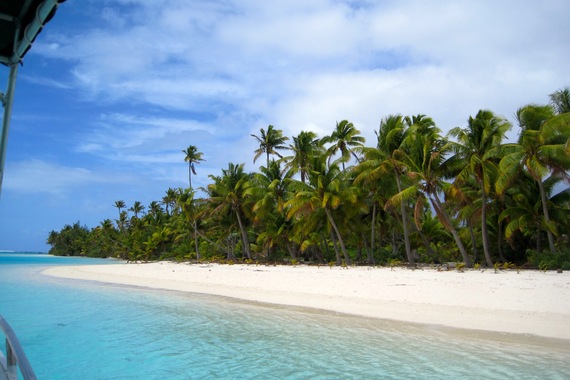 Even though you may never have heard of Aitutaki it could just be the greatest thing that ever happened to you. You will in no way regret taking an amazing trip deep into the South Pacific . . .
All images are copyright of Blue Penguin Travel.
Blue Penguin Travel offer a bespoke itinerary planning service, to help you create an amazing off-the-beaten-track travel adventure in New Zealand. They also offer itinerary planning services for Aitutaki. They have insider information on the best food places and accommodation options, the best hidden secret beaches, the best swimming and snorkelling spots and the best boat trips out on the lagoon or activities to take part in (including fishing, scuba diving and traditional 'island nights').