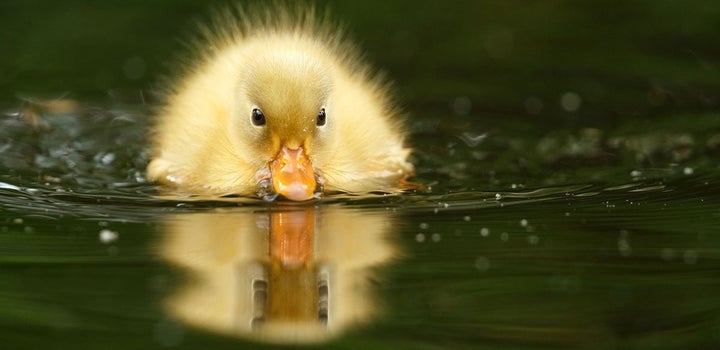 The author's power
In my previous article, there was just one lonely duckling left, very likely spending its very last hours on this merciless earth.But today.... I'm writing some sibling back! And being the author, of course, I write some of these cute yellow ones, the beach-duck version. The thought of these eight 'reborn' ducklings immediately cheers me up and I decide to add some gorgeous early morning light and a nice smooth water surface as well. Why not?
The cat, I write fleeing sizzling into the bushes, with it's thick tail. While I write the egret high into the sky, indignantly screaming.I'm slowly getting the fun of it. So why not write rewrite these poor duck-parents into very protective ducks, that immediately teach these pikes a lesson?! That's what good duck-dad's and mothers do, isn't it?
Paradise rewritten
I write myself back into spring; comfortably lying along the ditch side. While writing, I change this ugly plastic edge into a nice soft, natural looking one. And the traffic noise I just eliminate completely from my story. Simple as that. I change this sound for some friendly bird whistling. Much better! I write myself some nice comfy grass to lay in, while enjoying the sight of innocence in fluff-shape. I write and I write and I write…until I see that it's all good again.
The Power of the Cuteness
It may sound crazy, but it seems that these little yellow fluffies somehow radiate their innocence. Literally. They seem to illuminate the murky-dark water and the egg-yellow light is spreading itself over the black surface in the shape of countless happy sparkles, re-transforming this obscure lake of death into bird paradise again. That is how far the power of cuteness reaches.
And of the pen, that is…;)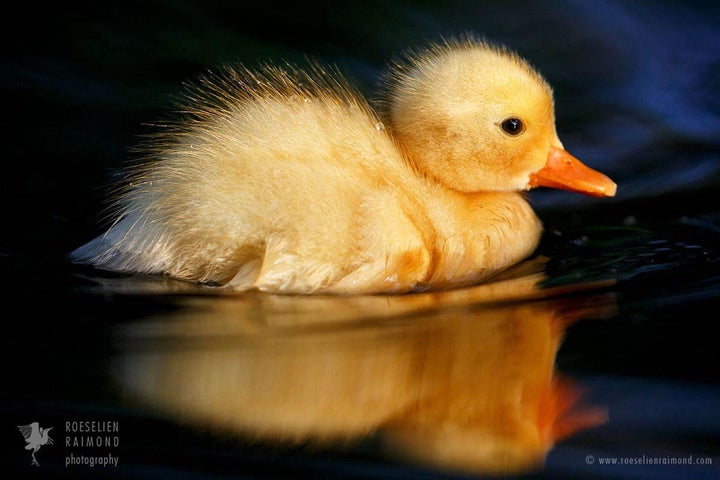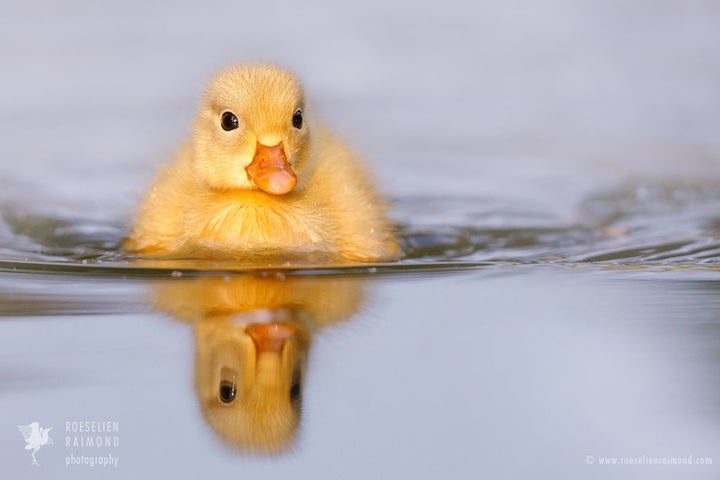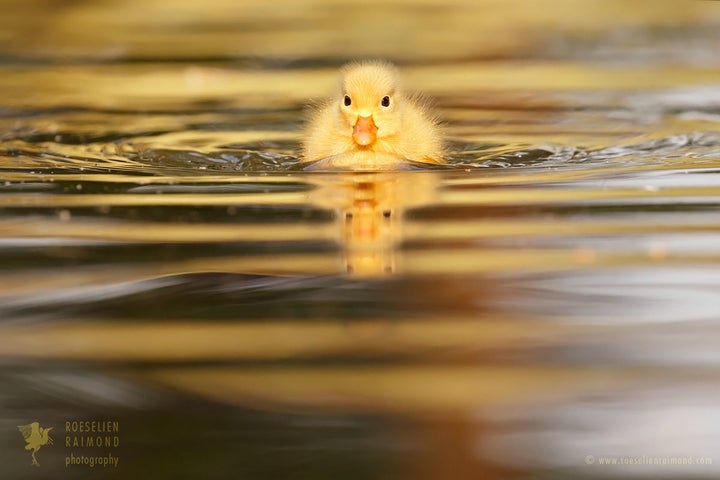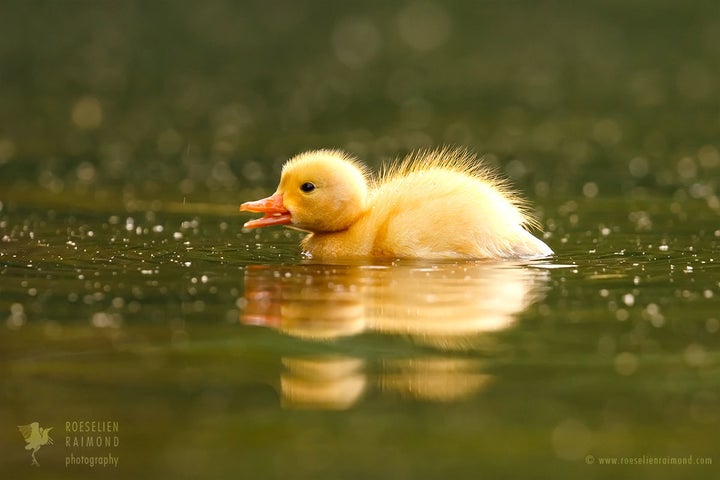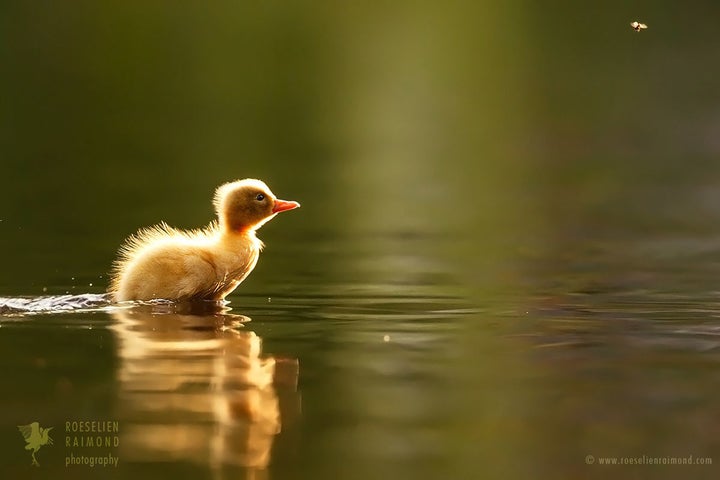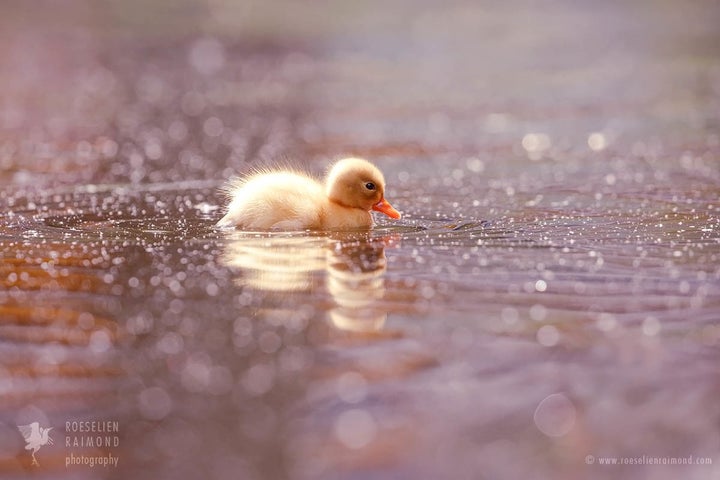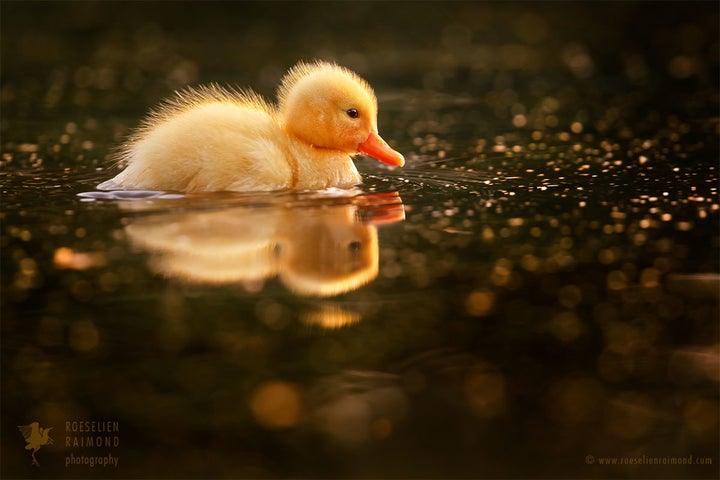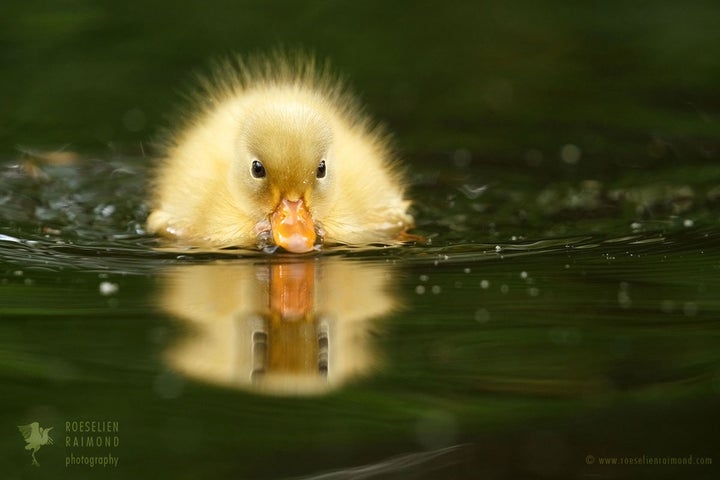 Support HuffPost
The Stakes Have Never Been Higher
Related
Popular in the Community