This wasn't exactly a happy landing.
Paraglider Jonathan Bishop wrapped up a two-hour cross-country journey with a textbook landing in Namadgi National Park outside Canberra in Australia last week.
In a scene right out of an Australian wildlife video, he was immediately greeted by kangaroos.
"I was concentrating on the landing and didn't notice the kangaroo until after I landed," Bishop told ViralHog. "As it ran towards me I thought it was being friendly, so I said 'What's Up, Skip?'"
But the rowdy 'roo had menace on its mind.
Check it out in the clip above.
Related
Before You Go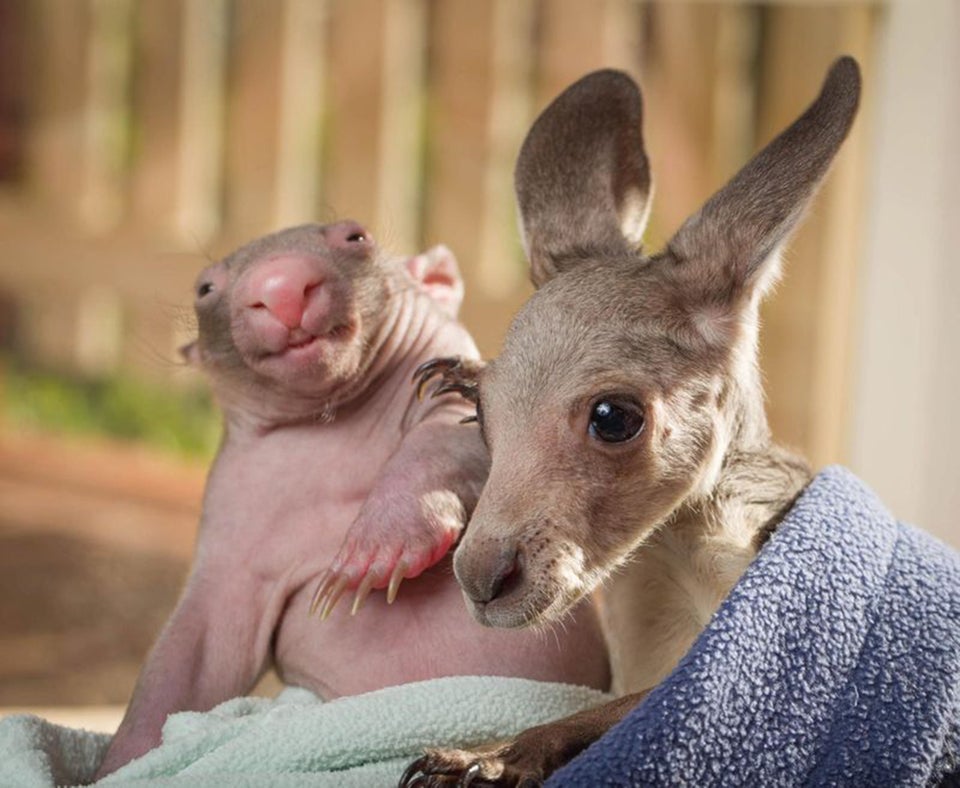 Baby Marsupial Trio
Popular in the Community