On May 6th, 7th and 8th the Tenth Edition of the World Economic Forum Latin America 2015 was held in Riviera Maya, Mexico where I represented Paraguay and Latin America together with 49 other young people from 19 countries in the region. During the event, more than 800 leaders from 45 countries from industry, government, private sector and civil society met.
Throughout the event, Paraguay was hardly mentioned until a Financial Innovation session where Sharath Dorbala, Vice-President of Amdocs Management, USA briefly commented about the experience of Mobile Financial Services as a success story in Paraguay.
Never before I had participated in this type of international meeting and in the absence of information, I inforce myself to make every effort to position Paraguay in the minds of the personalities with whom I had the pleasure of talking. All this lack of information inspired me to write today about the reality of my dear PARAGUAY.
Paraguay is unlike any other country. It is a magnificent country to discover, easy to live in, with a rich fauna and flora, as well as its history. A country with 6.8 million inhabitants, located in the heart of the South America, a Mediterranean country bordered to the north by Brazil and Bolivia, the east by Brazil and Argentina, the south with Argentina and to the west with Argentina and Bolivia. It is divided into two regions, the East and the West with 17 departamentos in total.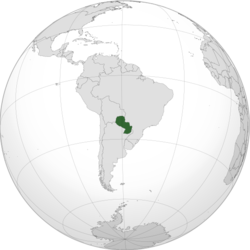 Paraguayan families are usually very hospitable, where they always make the foreigner feel at home. People spread the joy, good humor and desire to live a simple life. I am sure once you visit Paraguay, not only you will take with you the memories of a new experience, but you will also make new friends, like brothers.
It is the only country with two official languages: Guarani (Native) and Spanish. Our customs and traditions are unique, we drink Tereré, eat the only solid soup in the world called Sopa Paraguaya and nobody can distinguish our accent.
I want to invite you to discover this beautiful Guarani land that has a lot to offer. Its climate is ideal all year round, we have the largest reserve of fresh water in the world and we are far from earthquakes and other natural disasters and a very fertile and blessed soil.
Paraguay today is: the best investment climate in the region; Top 5 regional ranking "Doing Business"; 2nd country with the best ROI of South America according to ECLAC (22%); Great Food Producer of the world; Thriving regional logistics center; Young population (70/35); Platform to produce food for the world and products and services for the region; Stable, solvent, predictable and reliable (net creditor in almost 2-1) economy.
Our recent history is: Monetary Stability in the last 70 years (Guarani is the most stable currency in South America); Average GDP growth of 4.5% in the last 10 years; Consolidated Tax Scheme 10, 10.10; Reestablished Markets and alliances; Inflation did not exceed 5% p.a. in the last five years; Increase of 60% vs. 2013 of maquila exports; Increasing foreign direct investment; New Investment of Paraguayan Capital (60%); Applications to set upnew business tripled.
Paraguay in the World: 1st Renewable Energy; 2nd Stevia Producer; 3rd producer and exporter of Yerba Mate; 3rd in Fleet in barges; 4th exporter of soybeans; 4th largest exporter of soya oil; 4th exporter of yucca starch; 5th largest exporter of soy expeller; 5th largest exporter of Beef; 6th largest exporter of corn, 6th largest soybean producer; 10th largest exporter of wheat.
Available resources: young manpower; good prospects for the future; strategic location; low tax pressure; quality raw materials at low cost; cheap and clean electricity; economic stability and sustainable economic growth.
Repeated negative information about Paraguay about the level of smuggling, trafficking in marijuana and weapons carperos invasion and piracy, is true. The true PARAGUAY is a country of work, progress and welfare.
Come and discover a small democratic, free, mainly rural and sovereign country, located in the heart of South America, consisting of large agricultural properties and livestock. Where forests, palm trees, the rivers and the lakes are part of the landscape of Paraguay.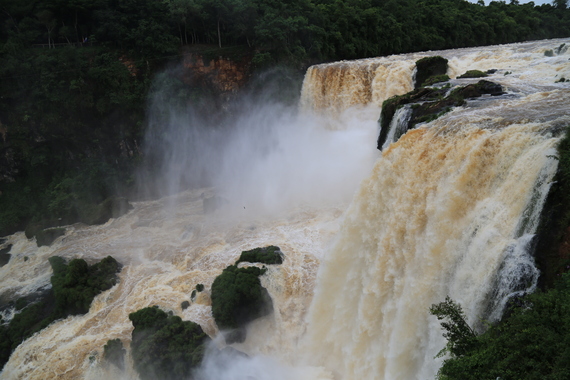 Related