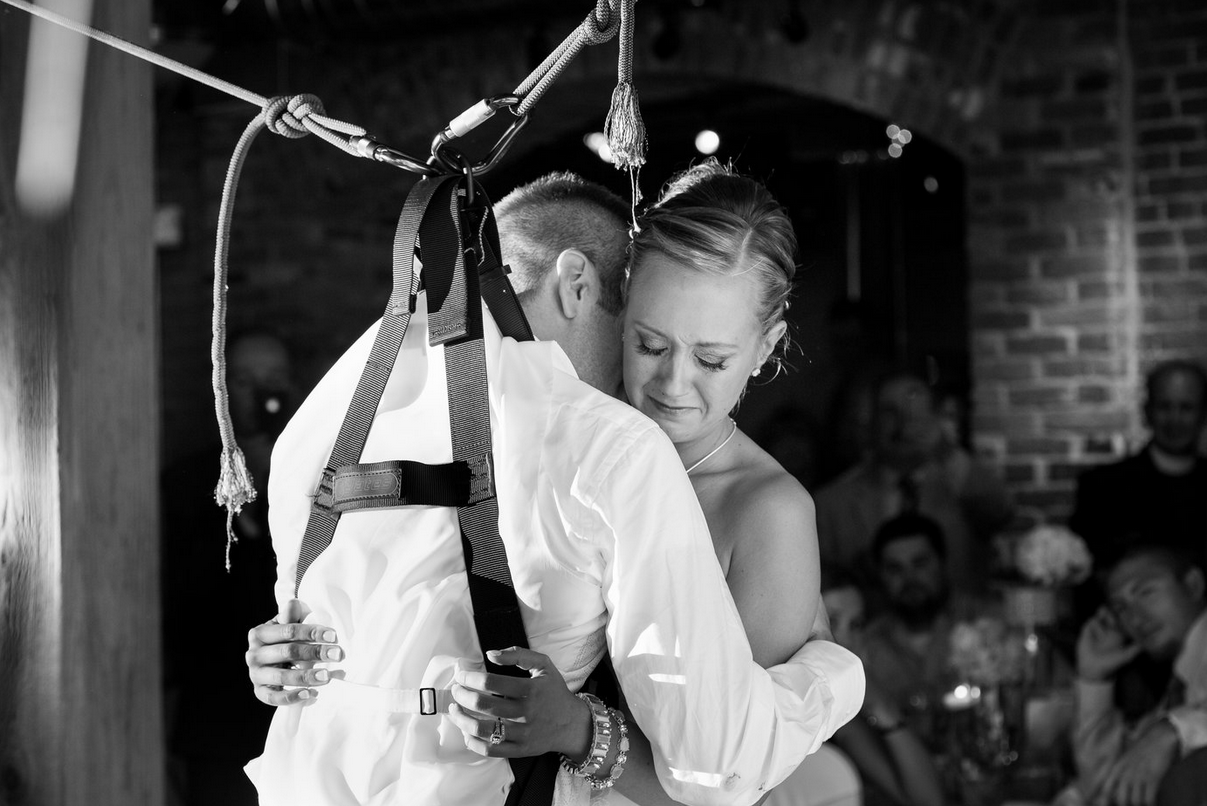 Credit: LinneaLiz Photo
After returning from Afghanistan in 2012, Joey suffered from post-traumatic stress disorder. Looking for a rush, he took up motorcycle riding, according to his wife. Just four months after meeting Michelle at a country music concert, he got into an accident that paralyzed him from the chest down.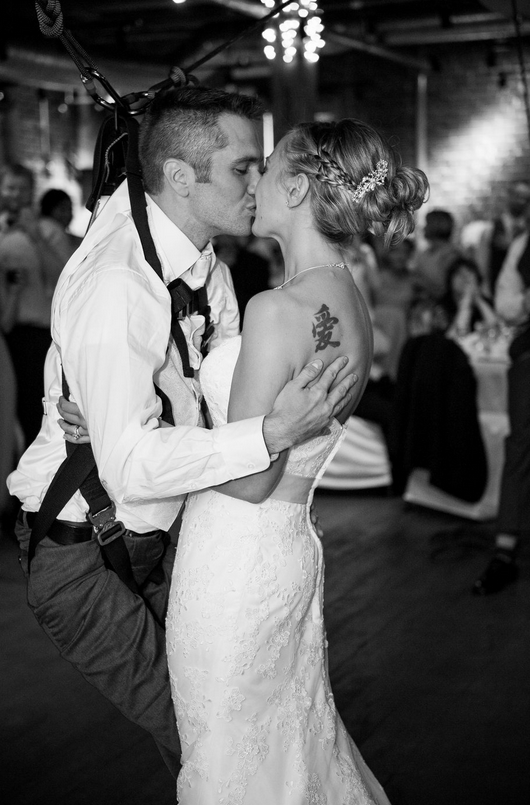 Credit: LinneaLiz Photo
"If you know Joey, he cannot keep a secret," Michelle told ABC News. "But he made my dreams come true and I never knew how special our day would really be.
The bride said there was nary a dry eye in the place during the emotional dance.
"Everyone was crying in the room," she said. "It was so amazing to be eye to eye with him again and such a dream come true."
Check out some more photos from the wedding below. For more on this couple's touching love story, head over to ABC News.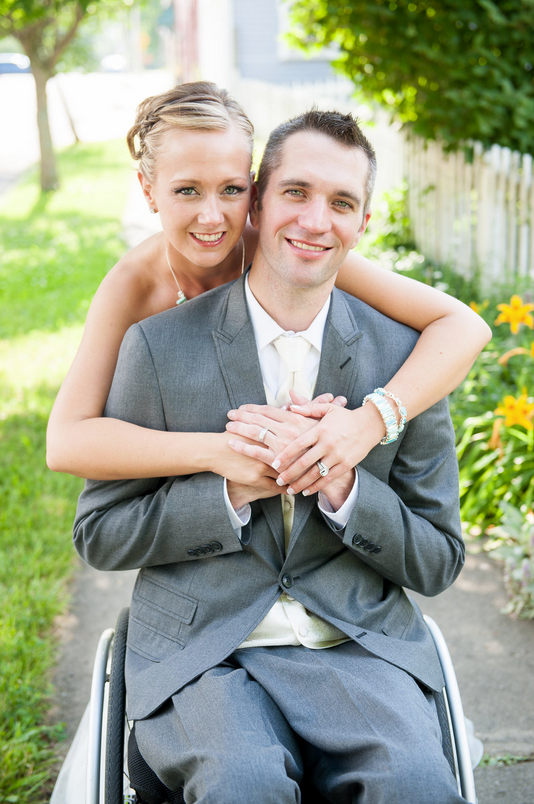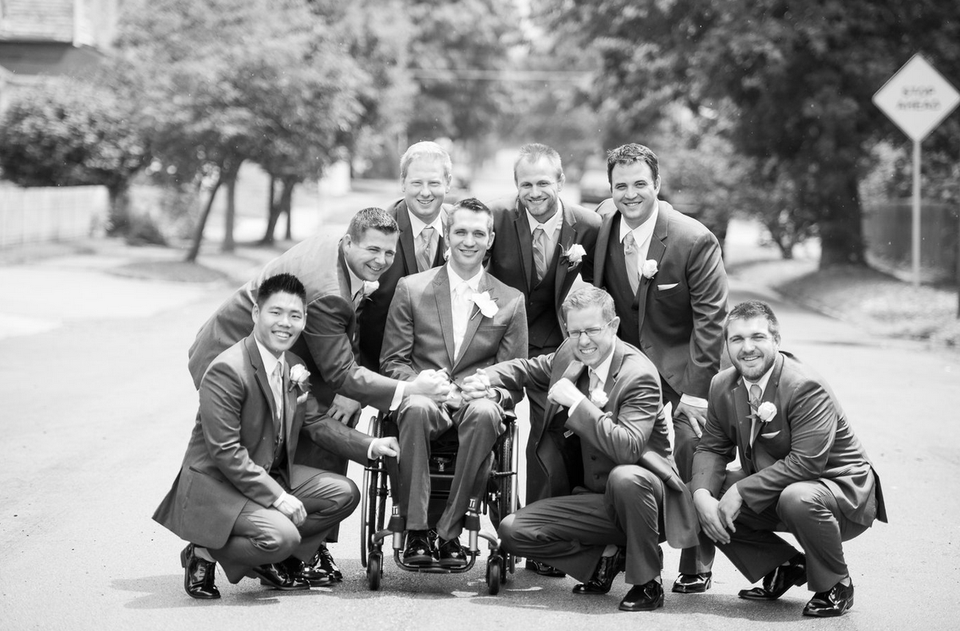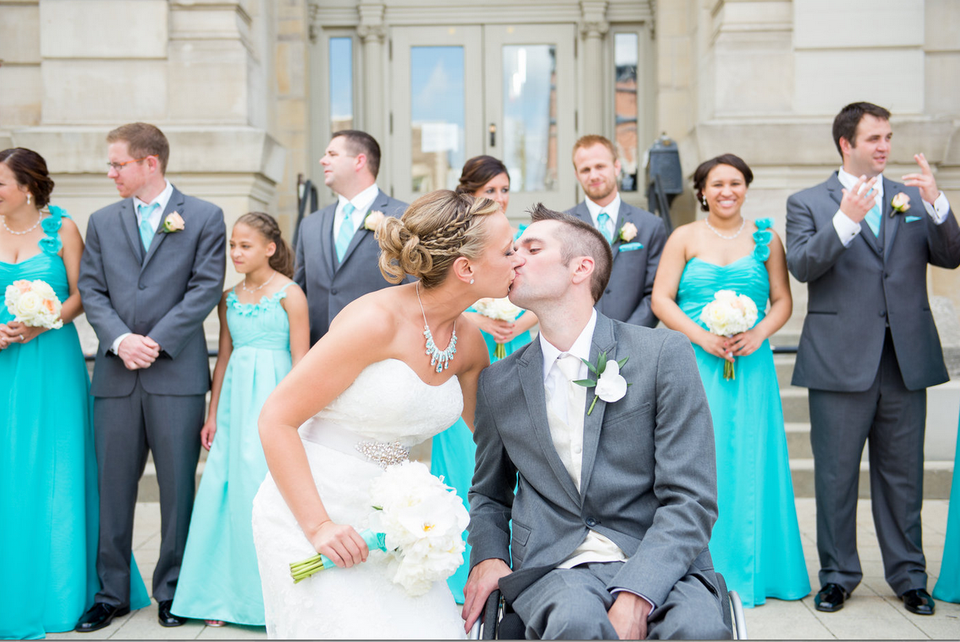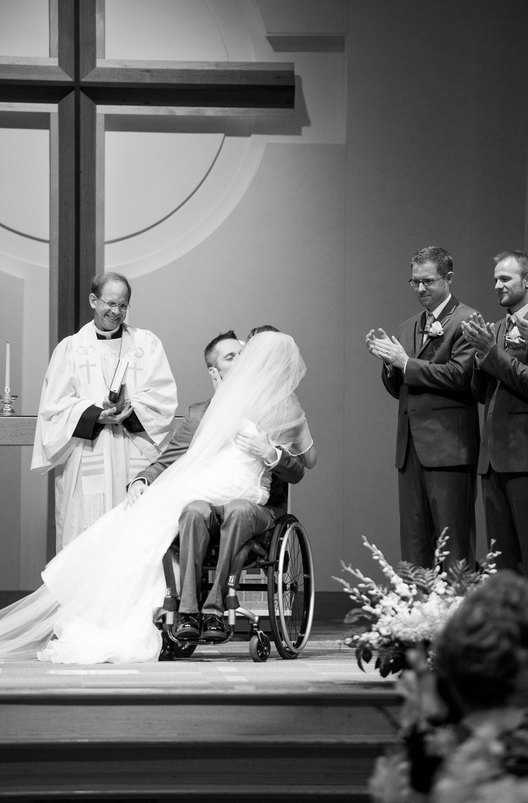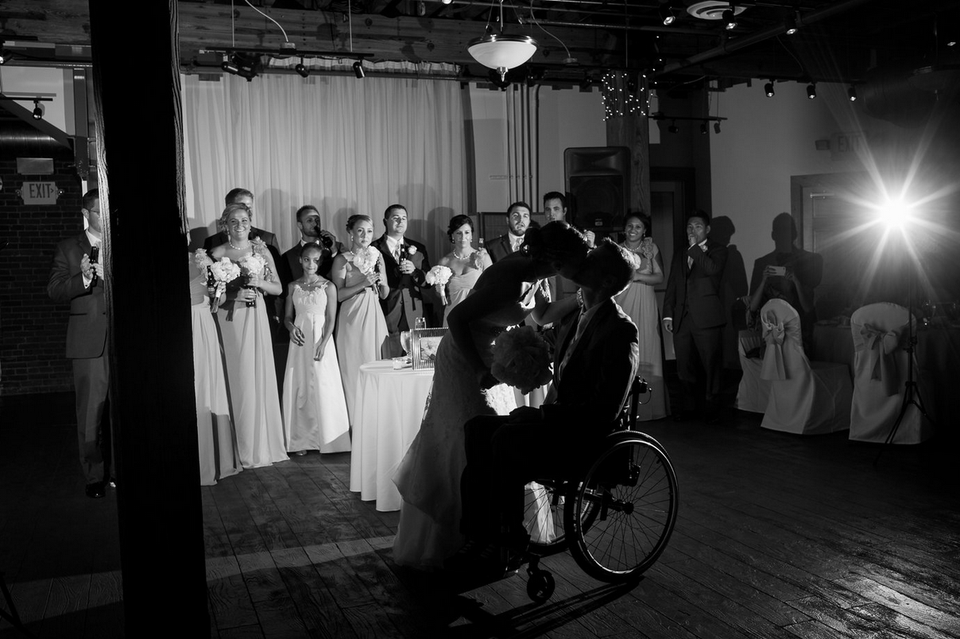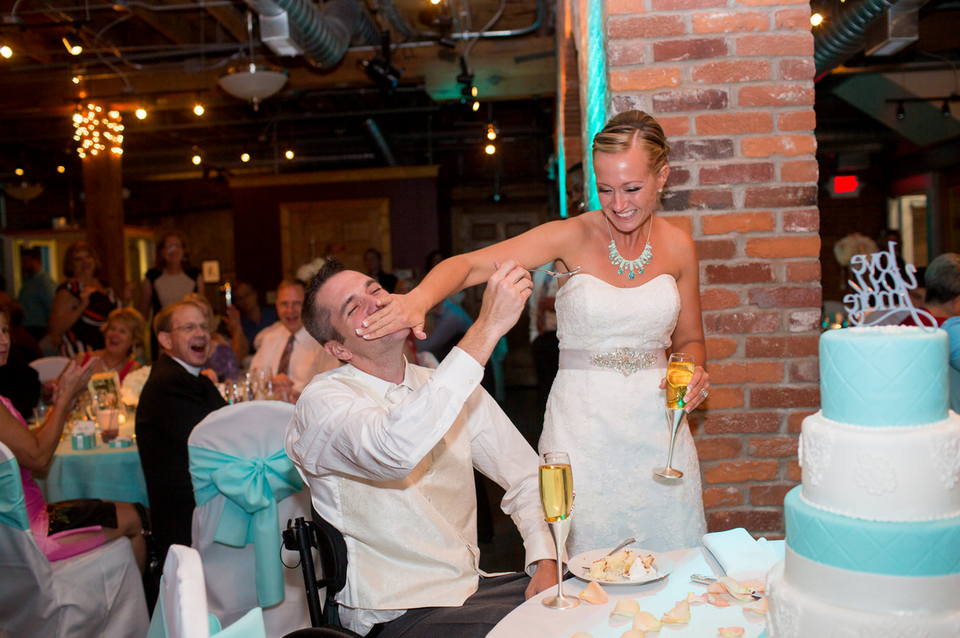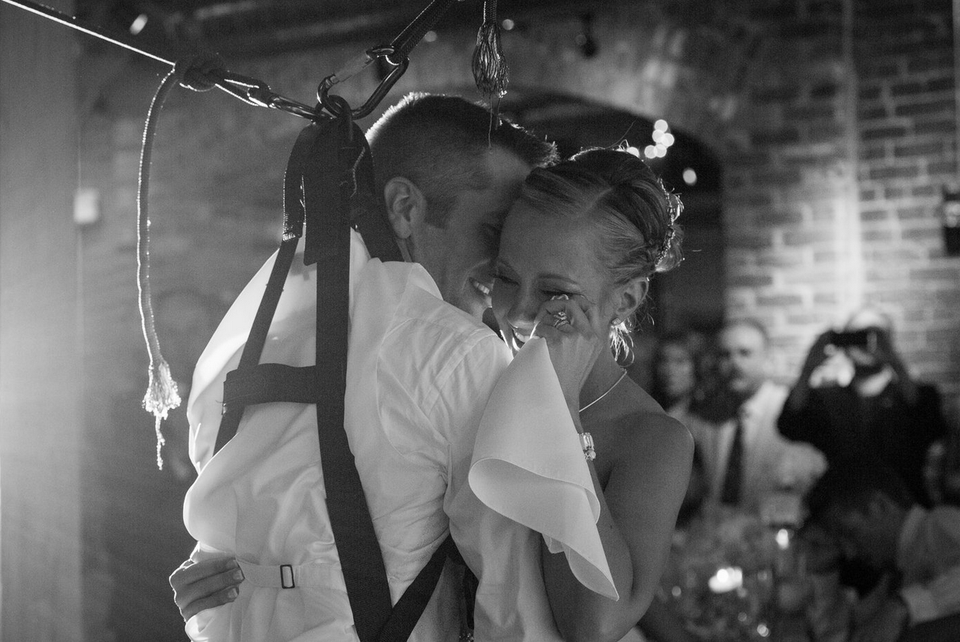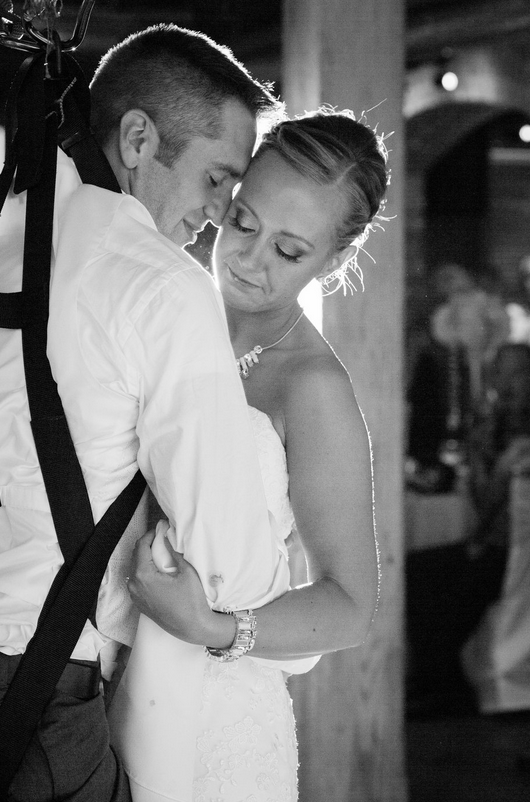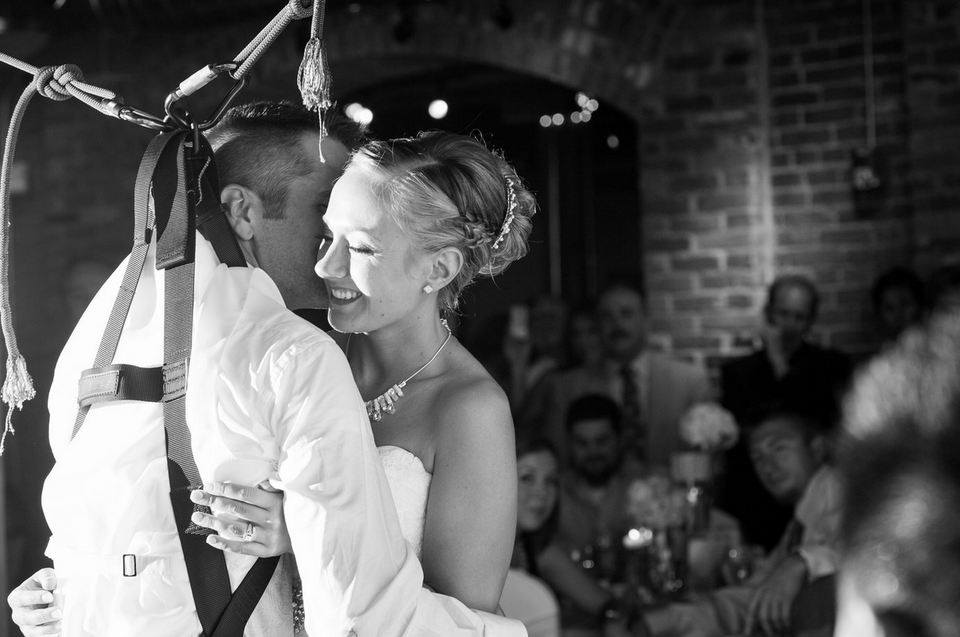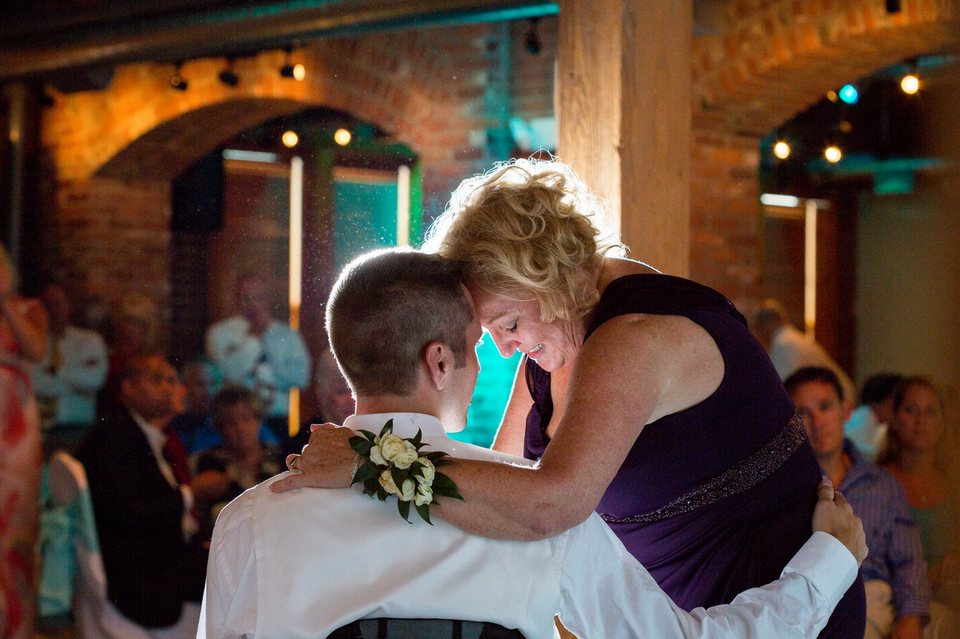 Related