Misti and Kent Stephenson started dating just four months before the day that changed Kent's life forever: June 9, 2009.
The two Texans were introduced by Kent's cousin and Misti's best friend, Jesi Beck, in college. Those four short months later, Kent was in a motocross accident that resulted in paralysis from the chest down.
"There have been several moments when I realized Misti was the one," Kent said. "We have experienced so many challenges together in life, and we always overcome them -- together."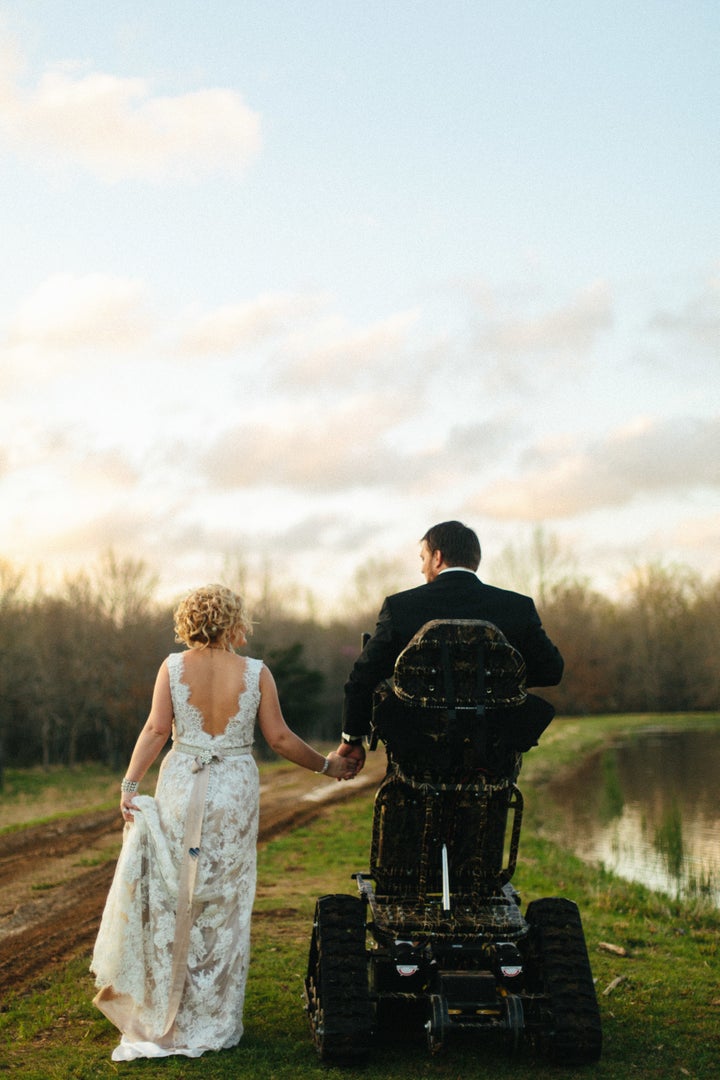 In 2012, Kent underwent an experimental procedure that put an electrical implant in his spine, thanks to the Christopher and Dana Reeve Foundation and the University of Louisville. Such implants transmit low electrical currents to stimulate the nerves and help paralyzed patients to stand, according to ABC News.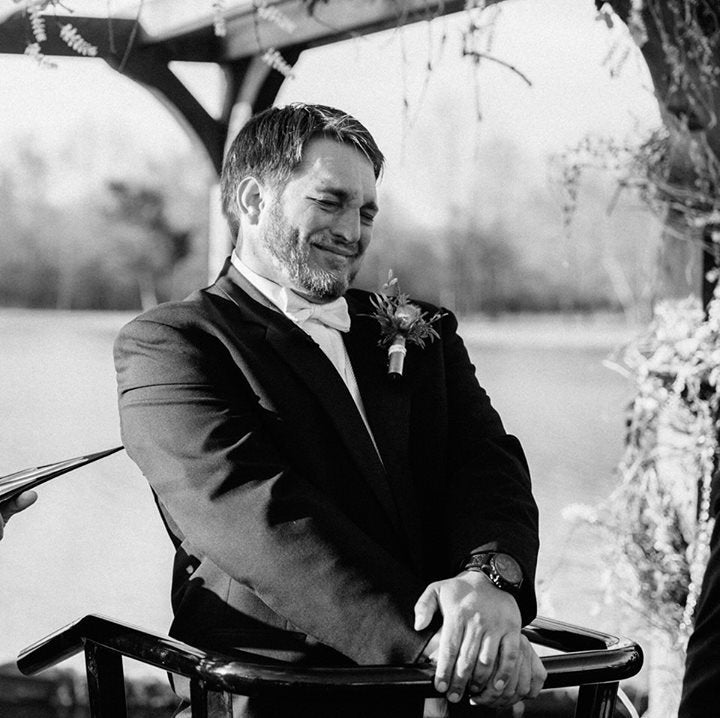 "When my wife turned the corner and started walking down the aisle toward me, it just overwhelmed me with emotions," Kent told The Huffington Post. "[It] gave me such a feeling of achievement to be able to stand there while she was walking toward me."
Kent was able to stand for the wedding ceremony as well as the first dance, resulting in many happy tears, as seen in the video above.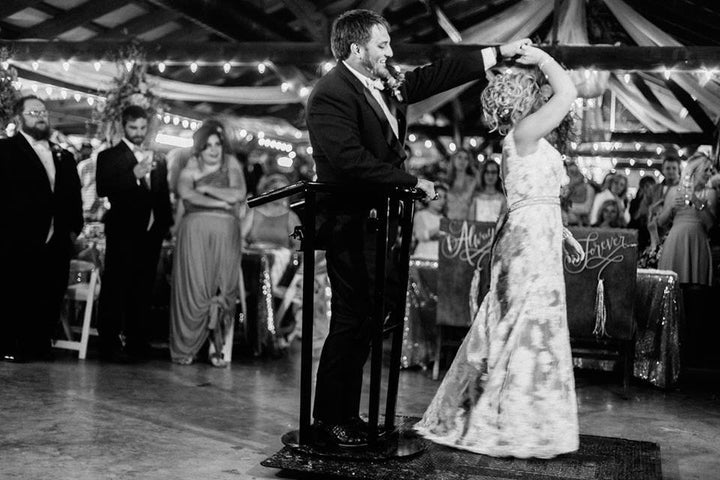 "My favorite part of the wedding was being able to dance with my husband, something I never thought would be possible," Misti told HuffPost.
It took Kent about a month to stand after the procedure, and it was a total game changer. The surgery also helped him recover critical bowel, bladder and sexual functions -- a major boost to his quality of life.
"My goal was never to stand or step," Kent said. "My goal was to help shape this research so that others can join me and we can get out of these chairs. Everyone deserves to stand on their wedding day and exchange vows with their loved one."
Kent now wants to focus on fulfilling the Reeve Foundation's The Big Idea fundraising goal so the organization can move forward with the next phase of epidural stimulation research. They are currently 60 percent of the way there; to donate, head to reevebigidea.org.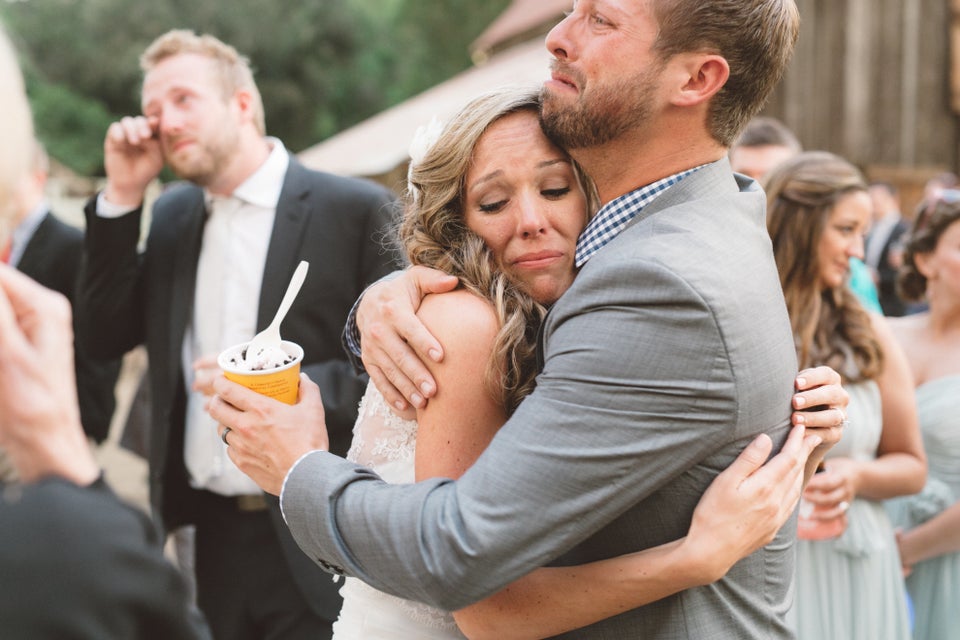 Most Emotional Wedding Pics