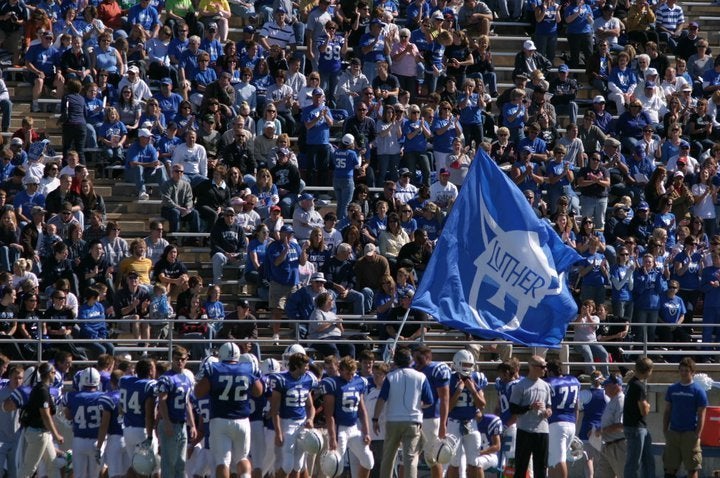 Doctors told Chris Norton that he had a 3 percent chance of regaining any movement in his lower body after breaking his neck during a football game. But, the Luther College student had his own recovery plan in mind.
The 19-year-old has regained feeling all over, stood for three minutes straight recently and won the 2011 CBS America's Choice Honor for "Courage in Sports" Sunday, Sports Illustrated reports.
"They could have told me a lower percentage and I know it wouldn't have affected me," Norton told USA Today. "I knew I would work through it."
Norton, who played defensive tackle for his Division III school, was going in for a standard tackle on Oct. 16, 2010 when his head got caught on the ball carrier's knee, according to SI. Norton fractured his c3 and c4 vertebra and suffered a compressed spinal cord.
Despite the grim prognosis, Norton set out to defy the odds. While the Mayo Clinic in Rochester, Minn., recommended three hours of physical therapy per day, Norton asked for four.
"He's very, very hard working and very dedicated," Dr. Ron Reeves of the Mayo Clinic told CBS.
On Sept. 10 Chris joined his teammates on the field where he was injured to serve as honorary captain and stood for the National Anthem, the news outlet reported.
"Courage is overcoming the odds," Norton told USA Today, "being able to not give into bad circumstances and to keep pushing forward."

Calling all HuffPost superfans!
Sign up for membership to become a founding member and help shape HuffPost's next chapter