Ten years ago, Bob Headings knew his life would never be the same after a devastating fall off a ladder left him paralyzed. "That ladder shifted, I lost my balance ... I knew right then I was paralyzed because I couldn't feel my legs," Bob said.
But with the help of his three sons and eight grandsons, Bob recently was able to do the unimaginable. He was able to hike the formidable Grand Canyon in a wheeled chair, a decade after he first hiked it prior to his paralysis.
The challenge was Bob's son Randy's idea. "I didn't hesitate. I said, 'I'm ready to go,'" Bob said in the short documentary. Together, the Headings family hiked over 17 miles -- 7.4 miles down the Kaibab Trail and another 9.9 miles back up on the Angel Trail. They climbed up and down, experiencing a 4,000-foot change in elevation each way.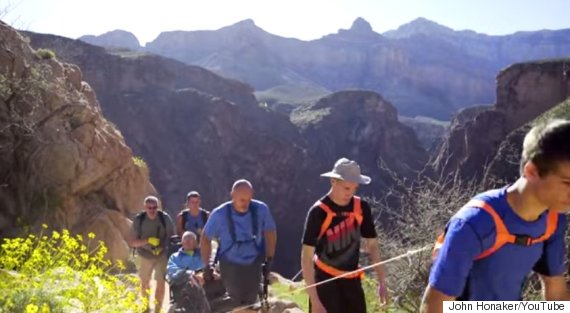 "It's basically another step showing people they can do anything even with the greatest obstacles," Bob's grandson, Jase Headings, said. Roger Headings, Bob's youngest son, says it's something the grandsons will never forget. "When they say they can't do something, we can tell them, 'Call grandpa and see what he says about can't.'" "It just seemed like a way for us as a family to give back to dad," Randy said.
The team helped carry grandpa through the trail, with grandsons as young as 10 wearing harnesses attached to a special chair for Bob with two people pulling and two balancing his weight.
Buoyed by cheers and words of encouragement from other hikers, the family was able to accomplish the goal, meeting grandma Lucille as they finished. Honaker wrote on his blog that he titled the film, "I can't believe we just did that," because the family said that's all they could say when they reached the top.
Just goes to show that family really is everything.
The Huffington Post contacted Bob and Lucille Headings for comment but had not heard back at time of publication.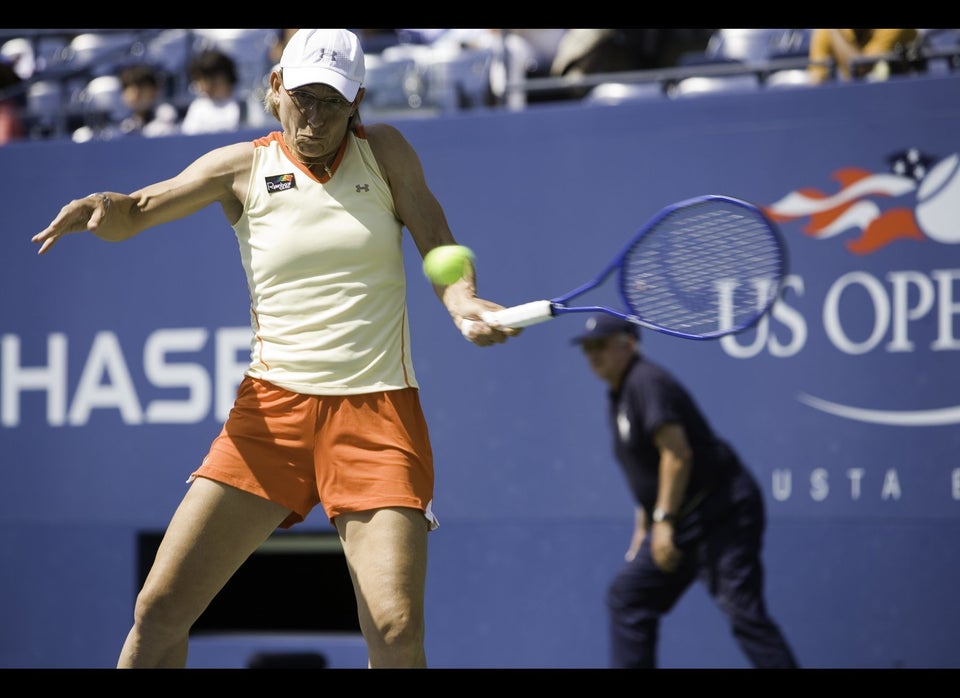 10 Inspirational Athletes Over 50