You do not want to be the parent in this horror story:
A teenage girl receives a notification on Facebook that a comment has been posted on a picture of her and the attractive young male she met at a party over the weekend. The source of the comment is her mother, who has recently decided to join the age of social media. The comment reads something similar to, "He is so handsome! Who is he, and when can we meet him??" The girl's terror is evident as her face loses all color. She now wonders if he will even text her after reading such an embarrassing comment.
Although many high school and college students have adopted a strict policy of rejecting all Facebook requests from family members over 45, this is not the only solution to sidestepping the public humiliation described above.
Just as Facebook strengthens connections between peers, it can also enhance bonds between family members by allowing them to stay updated on each other's lives and maintain contact easily.
However, there are many Facebook functions, that if used inappropriately, can drag you across a boundary from which your child or grandchild would have preferred to remain uncrossed.
Luckily, there is a middle ground, in which you can still reap the benefits of connecting on Facebook with Generation Y or Z, but avoid stepping too far into the public online zone that they wish to reserve for their peers.
1.The key word to remember is public. Any buttons you click and any words you type are almost always visible to the public. This means that anything you would prefer not to be viewed by hundreds or even thousands of Facebook connections should not be posted publicly. If you happen to be comfortable with such publicity, you should then consider that perhaps your child or grandchild would prefer not to display such activity on his or her page. Regardless of how benign the content may be, many youth report uneasiness over material posted on their personal Facebook profiles by their parents and grandparents.
2.Utilize the private message function. No matter how close or distant you are with your child or grandchild, you can never go wrong with a private inbox. Unlike a public wall post with an identical message, it is far less likely for anyone to be embarrassed or upset by words that nobody else can view. When unsure if crossing a public boundary that may create feelings of discomfort, it is best to air on the side of caution and simply send a private message.

3.Observe the 'rules'. Of course you support your younger family member, but constantly expressing your adoration through Facebook 'liking' and 'commenting' may cause slight to severe embarrassment. There are specific manners of indicating your pride that would likely be more appreciated. Some high school and college students prefer that no older relatives 'like' or 'comment' on any online activity. Others have rules that are more difficult to follow, such as encouraging parents and grandparents to 'like' profile pictures, while discouraging 'likes' on friends' photos, status updates, and events that they plan to attend. It is worthwhile to ask your child or grandchild (preferably not over the Internet) his or her preferences so that you avoid breaking whatever rules he or she probably thinks are obvious.
4.Understand what you should and should not 'like.' Here are two more general (yet still complicated) guidelines that apply to the majority of inter-generational Facebook relationships:
1) Only 'like' something on your child's or grandchild's page if a number of people have already 'liked it.' Assuming the role of the pioneer, as the first to 'like' a picture or status, often has a negative impact on potential peer responses. For instance, if a fellow classmate wanted to write a humorous comment about the night captured in a photo, he or she would likely be deterred from doing so upon realizing that a grandfather had already 'liked' the picture and would therefore receive notification of any subsequent comments. In contrast, if the grandfather was just one of nine 'likes' on the picture, a peer would be unlikely to realize that the grandfather was even part of this number, and would be unafraid to comment.
2) Unless given explicit permission, it is best to limit your Facebook interactions to 'liking' (when appropriate), stopping short of comments or wall posts. This is another useful guideline to prevent discouragement of peer interaction. Many students hesitate to write the next comment or wall post following a parent or grandparent. More personal interactions can take place through private inboxes, as discussed above.
5.Recognize that being Facebook friends is a privilege. If your child or grandchild accepts your friend request, that means that he or she wants to allow you the opportunity to stay updated and feel closer to him or her. Understand that this is a privilege, not a right, as many youth do refuse to confirm family friend requests. Do not abuse this privilege by being overly involved online and violating this space primarily reserved for peers. Also be wary of repeating information you find on Facebook that could initiate uncomfortable and unnecessary conversations at family get-togethers. For example, mentioning romantic photos or parties attended by your grandson to him or his parents would likely spur feelings of exposure.
6.They love you... even when you don't have a clue. Everyone knows that you mean well by wanting to bond on Facebook. They also know that the Internet is new to you, and that you do not understand Facebook etiquette in the same way that a member of Generation Y or Z does. As long as you avoid overstepping your boundaries by following the above guidelines, you should be able to sustain a long and healthy inter-generational Facebook relationship.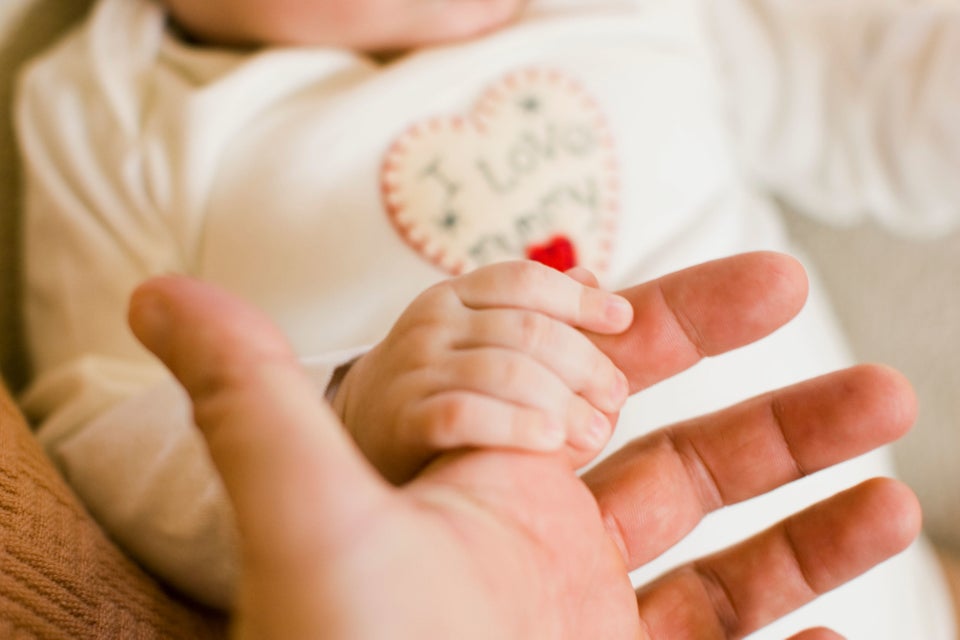 What Do You Miss About Your Children Now That They're Adults?
Related
Popular in the Community