Pro-tip to millennials: You might want to leave your parents at home when you show up for a job interview.
For these 20-somethings, who have grown accustomed to a life micro-managed by parents, having Mom or Dad by your side during the ultimate test may only seem natural. Indeed, "helicopter parenting," which can range from scheduling playdates for kids to even writing letters to college admissions officers to boost their 17-year-old's chances, has become a norm for many millennials.
This trend isn't necessarily a good thing. Recent research shows that parents' over-involvement in their children's lives can actually result in worse grades and decreased satisfaction for their kids. Still, employers are catering to that tendency by hosting "Take Your Parents To Work" days and inviting them to open houses, the WSJ reports.
But millennials' inclination to lean on a parent may be about more than just helicopter parenting. Let's be honest: This generation needs a little boost. The weak economy means that a new college graduate takes a job they feel they're overqualified for once every five minutes, according to a recent report from McKinsey on Society. And half of recent college graduates work jobs that don't require a degree, a January report from the Center for College Affordability and Productivity, found.
Full disclosure: This writer is a millennial who has yet to bring a parent to a job interview.
Related
Before You Go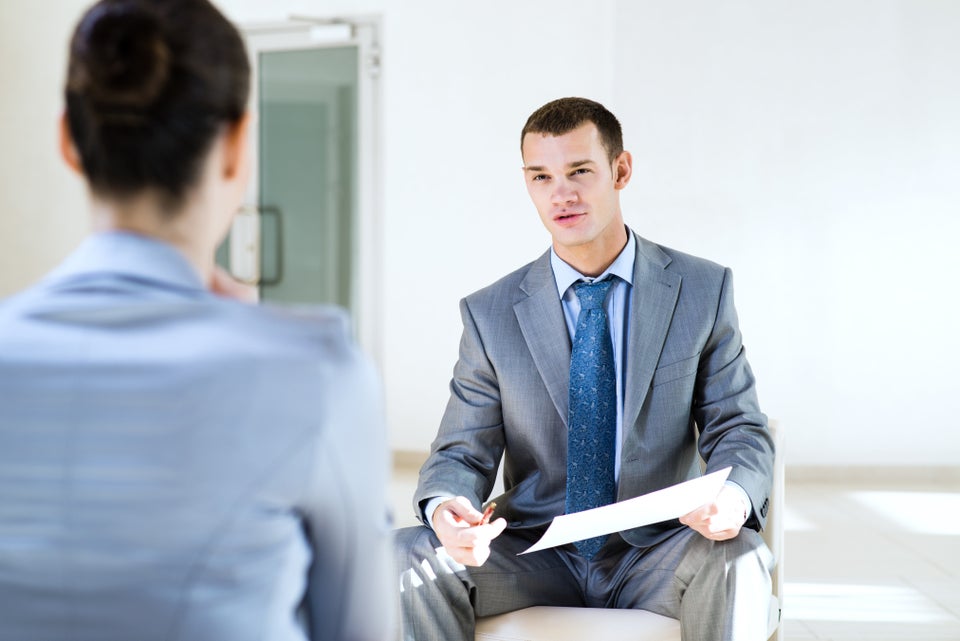 Most Outrageous Job Interview Mistakes