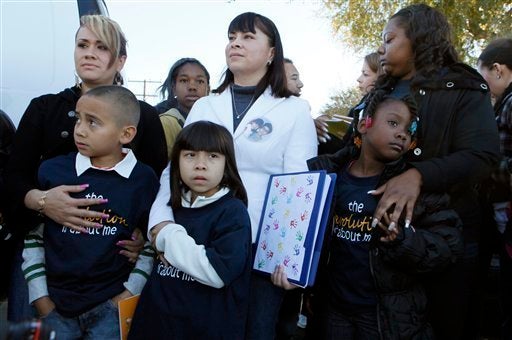 A proposed state law would give New York parents significantly more power over their children's schools.
The so called "trigger law" would allow parents who gather a majority at any persistently failing school to either fire 50 percent of the teachers, fire the principal, close the school or turn it into a charter school.
When people first hear about the radical-sounding law, they are almost always taken aback. But what they might not know is that failing schools can already be shut down by school districts under the No Child Left Behind law. The parent trigger simply takes the option provided to the school board and hands the power to the parents
Carl Korn, a spokesman for New York State United Teachers, said parents should be involved in education decisions, but their participation should come before the school is failing.
"We think the time to involve parents is before a school is identified [as persistently lowest-achieving]. Allowing a petition by parents would ignore the research, the other stakeholders, and leave the decision open to politics. Would we have an election-style campaign where we have advertising and mailings and money being spent on both sides, lobbying parents?"
The legislative effort in New York is similar to one waged in California last year. Parents used the state's recently passed trigger law to try to force McKinley Elementary, a failing Compton school, to become a charter school.
McKinley Elementary ranks in the bottom 10 percent of California's elementary schools.
Related
Popular in the Community