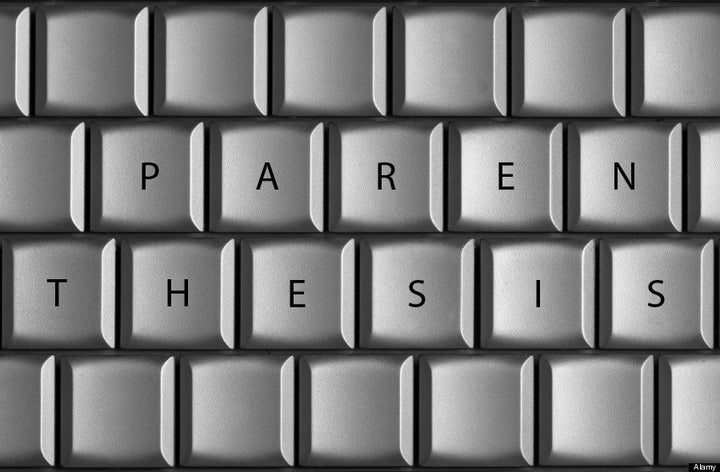 Dad's there for support
To misquote the Bard: When it comes to watching daughters grow up, some dads are born ready, some gradually achieve readiness -- and some just have extremely awkward situations thrust upon them. The third circumstance is obviously the most promising blog fodder.
Lightly lined, seamless bandeau, structured bandeau, scoop, demi, ashton, push up, super push up -- who the hell buys their "junior" a super push up? -- extra padding, wings, no wings. I haven't been this overwhelmed by selection since the last time I shopped Home Depot for sheet metal screws.
Despite Dad's initial discombobulation, the shopping trip is a success ("the next morning, the sun still rose in the east"): daughter gets her bra, dad gets a great post.
Writing lessons from Rob Lowe
Katie Allison Granju admits that she has "never been a particularly huge Rob Lowe fan."

But she also wants fellow bloggers to know that the actor's "really well-written memoir," "Stories I Only Tell My Friends," is "an excellent case study in mom blogging done right." Like "the very best mom bloggers," Granju says, Lowe manages to preserve the privacy and dignity of all the people he describes –- including himself.
In Granju's words: "As you read [Lowe's book], … [you may] THINK you got a great deal of dish, but in reality, you've come away with nothing inappropriately intimate or with too many highly specific details."
Mommy bloggers who've tried to toe the line between familiarity and oversharing will appreciate that this isn't easy -- but it's ultimately rewarding for readers and writers alike.
While Gotham subway-riders aren't known for their magnanimity, Gumbinner's first instinct is to help these people in any way she can. All the same, she can't help wondering how the experience is affecting the babies in question -- among other things, she asks, "Is the panhandler helping or exploiting her baby?"
Hers are questions without obvious answers; each woman's situation is likely unique. But no matter their backstories, Gumbinner says, these mothers put the "Mommy Wars" debates of recent weeks into a startling perspective:
I simply can't imagine the agony of having no choice but to spend your days on the smelly subway with a newborn, hoping for some money for diapers or food. It gives me pause when you think how many women spent weeks (weeks!) debating whether a stupid magazine cover headline undermines our self-esteem.
Easy as 1-2-3-4-5?
If you discovered a "magical" incantation that made your toddler obedient, what would you do? Marvel at the unlikelihood of the occurrence? Ask an expert whether your technique could possibly be as foolproof as it seemed? Blog about it?
The technique –- simply telling her daughter she'll count to five, and then the task at hand (teeth-brushing, shoe-donning) needs to get done -– is simple and "totally instinctual." Surprised at its success rate, Ilana asks her sister ("Dr. B," who has a PhD in school psychology) to weigh in on the method's relative effectiveness. Here's just one of Dr. B's insights on the subject:
The truth is that most children don't need the countdown and will respond within 5 seconds if you make your request in close proximity, at eye level, and wait 5 seconds for the child to comply.
There's a first time for everything -- again
Here's a short but sweet reflection from Rebecca Woolf on why, mundane frustrations aside, parenting is worth it –- not least because it allows adults who have outgrown childhood's myriad small joys to experience them again through their sons and daughters: "[Their firsts] are my firsts, too. Except this time, I get to watch and listen and see and learn and remember. But mostly, I get to learn."
Related