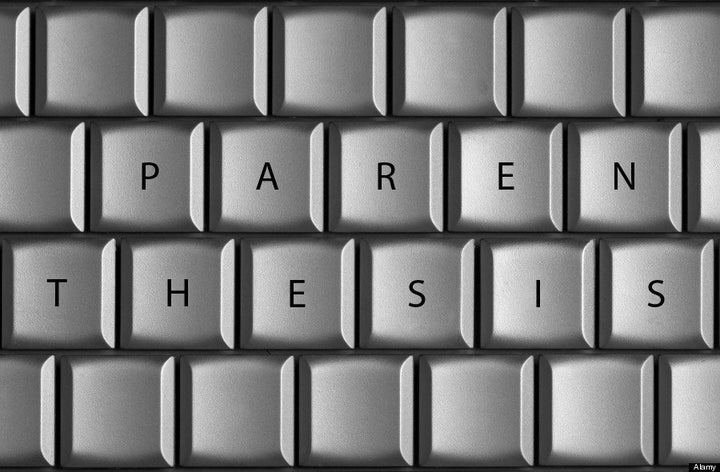 "Laughing because of the rain"
Depression pulls people into dark places, away from the things they love -- but in some beautiful instances, it can also save lives. Jenny Lawson gives us proof in the form of a moving meditation on her struggle with the illness and the power of a community to teach people "that depression lies." She's not just talking in the abstract; she has a folder, she says, that contains 20 emails "from people who were looking suicide right in the face. They are all from people who are still here now." These people responded not only Jenny's own writing, but also her readers' "incredibl[e] response" -- testimonials from others who have themselves done battle with depression over and over again. There's plenty of talk about the power of communities online, but a blog that gives its readers a reason to keep on living? Hats off to you, Jenny (once again).
Shy by proxy
Chances are you know what it's like to feel left out. Perhaps your colleagues at work have an inside joke you'd love to get in on, or your spouse is close with a group of friends you don't know very well, or you're the only working mom at the playground. Your unsuccessful attempts to integrate yourself in situations like this have probably left you anxious.
When I told Annie it was time to go she burst into tears. She wanted to stay and "pway with kids," so obviously she had a great time. It was me who was ready to go because I was stressed out from watching her with the other kids.
His wise conclusion? "The hardest part for a parent is having to accept that at some point we have to let them fend for themselves."
I've never been so completely aware of the way my daughter's hand fits in mine than I was today, as we walked across the parking lot together, her grip clearly signaling that she needed to borrow a bit of my confidence. I shared it with her with my smile, a skip in my step and a subtle tightening of my own grip on her sweaty little hand. It's okay. I'm right here.
Smoke signals from Tina Fey
A few months back, Jen from People I Want To Punch In The Throat wrote a parody valentine (complete with lunch invitation) to Tina Fey -- whom she said she considers not only "the funniest person in all of show business" but also a potential "soul mate." She even listed all the reasons why she and Tina were destined to be friends (e.g. "I read that you wrote an anonymous satirical column in your high school newspaper. Hello... what do you think I'm doing right now?")
Now, three months later, Jen's back with an update: Tina Fey has sent a response. Jen's sure of it. The message consists of a just a few extremely subtle signals in a recent "30 Rock" episode -- but Ms. Throat Punch herself is not fooled. She knows this is "a clear message that [Tina's] been reading the blog and she's been starting to understand me."
So, Tina? What do you say? We're rooting for that lunch date.