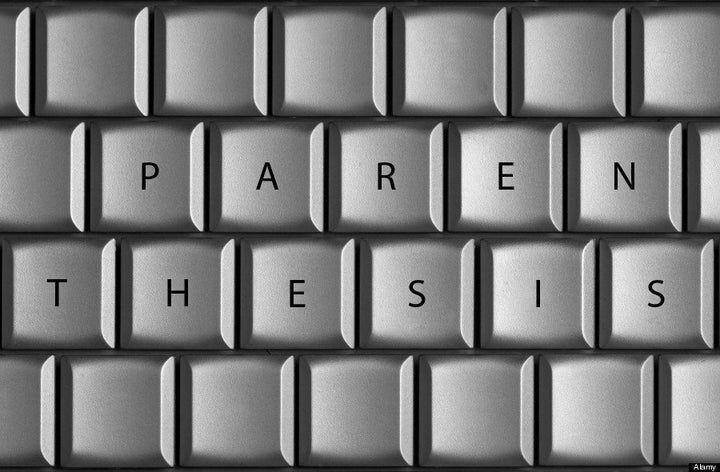 This week in Parenthesis, we ponder reality TV motherhood with Ilana Wiles, take joy in Monica Bielanko's account of her family's homecoming, laugh through Laid-Off Dad's story of a recent dinnertime dilemma -- and more.
Reality bites
Shows like "The Bachelorette" provoke at least three different responses from members of the TV-watching public: unapologetic enjoyment, ashamed enjoyment and genuine disgust. Ilana Wiles's sentiments straddle the first and second categories -- but her argument in this blog post for Mamapop may convince even hard-line haters to think more seriously about the messages the show sends.
Her subject? Why it's significant that current "Bachelorette" star Emily is a mom. Plenty of people find this objectionable, but Wiles isn't among them. She points out that previous "Bachelor" star Jason Mesnick "(please shoot me for remembering his full name without having to Google it)" was a father, and asks honestly: "Don't mothers have the same right to set aside their lives for the small possibility of finding love under cheesy televised circumstances as everybody else?"
Home, sweet home
After a considerable ordeal, The Girl Who's Monica and Serge Bielanko have finally resettled in their once-fire-ravaged home. Monica discusses the implications of the move for their toddler daughter, Violet, and the larger lessons she's drawn from her family's struggle. After losing "every single possession she ever had" -- and temporarily relocating to the house the family dubbed "The White Castle" -- Violet is finally back in a meticulously planned and polished "Pink Princess Room"; for her part, Monica is more than ready to restart her family's life. She won't forget the fire, of course, but as she writes, "It's the aftermath that's the most important:"
How thousands of people reached out to us and carried us through the worst time of our lives, not only by helping financially but emotionally. I received dozens of emails from as far away as Australia offering words of support. It still blows me away to think about it and has permanently changed my few [sic] of the Internet.
Risky business
John Cave Osborne doesn't scare easily. He picked up and moved to Seattle after college "despite the fact I'd only visited the city once in my entire life for a grand total of 16 hours just two weeks prior;" he quit a successful job in part because of "some pipe dream about becoming a writer, whatever the hell that meant." In fact, he considers himself more of a risk-taker than his wife. "Which is why it's so odd," he says, "that, of the two of us, it's always me who's so worried about the kids."
Indeed, Osborne has gone on backpacking trips interrupted by bears, but he "practically faints when [his kids] carry the scissors the wrong way. Safety scissors, y'all." It took a recent day at the pool -- when he saw his children swimming without life jackets for the first time -- to make him realize that it might finally be time to back off, and let the kids grow as a result of their own risk-taking:
For me at least, being a parent feels better when I'm the one in control. Yet I'm learning that true parenting means exercising control over your kids when you have it such that your influence can still be felt when you don't. And for that to occur -- that magical influence that extends beyond your watch -- you have to let go a little bit -- more and more, in fact, the older they get.
Dinner dilemma
Quinoa: in a growing number of health-conscious households around the country, it's what's for dinner. For some parents, though, it's still a hard sell.
When Doug French of Laid-Off Dad -- all set to prepare a favorite family recipe -- realized at the last minute that he was out of rice, he knew his kids wouldn't be thrilled with the only replacement he could find: quinoa of the sprouting, tri-color variety. And while his gut instinct was right -- he won't be tempting the kids to dinner with the same dish soon -- he's at least added a new weapon to his disciplinary arsenal:
I can't discount the pleasant discovery that, whenever a game of Wii tennis devolves into a slapfight, the Threat of Quinoa is enough to get the boys to leave each other alone. And/or scurry under their beds.