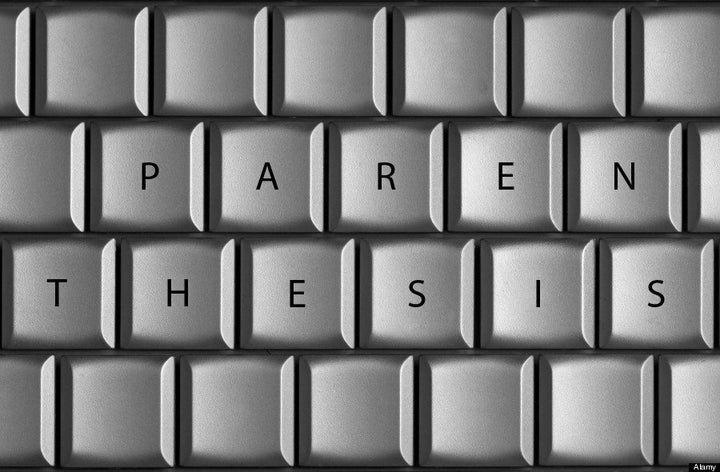 This week in Parenthesis, Liz Gumbinner takes a stand against Pinterest perfection, How To Be A Dad blogger Andy dreams up a revolutionary family-style airplane, Katie Allison Granju ponders her blogging philosophy and more.
Pinterest: 0 Type B moms: 1Dedicated Pinterest perusers know that gazing on endless columns of prim playrooms, charming crafts and decadent desserts can be equal parts addictive and demoralizing. On Mom-101, Liz Gumbinner – a self-proclaimed "Type B" mom (we're not convinced!) -- owns her simple style with grace and good humor, comparing her efforts to orchestrate a birthday "Mystery Party" for her 7-year-old to the collective creativity of Pinners far and wide. She may not have handed out chocolate detective mustaches on sticks or distributed detective school certificates at the end of the day – but her daughter (and her guests) "had the best time," anyway.
Is it a brilliant idea or a really terrible one? We're not sure. Either way, while you wait to for an airline follow Andy's lead, take a page from Melissa Sher's (satirical) book -- and use the simple trick she promises will make every flight with a baby much easier.
Not all or nothing at all"For 11 years now, my blog has offered [my family] a daily journal of our lives together," Katie Allison Granju writes on Babble. But recently, she says, she's been writing a lot less about her children -- partly because her blogging has brought them unwelcome Internet attention.
All parent bloggers who decide to stop sharing stories about their kids have different reasons. Some (like Jason Avant) take a decidedly all-or-nothing approach. Granju, on the other hand, says she's still trying to figure out what works -- admitting frankly that she's "trying to be okay with being unsure … what I feel like putting out there."
"Things evolve," she writes, "and that's all that's happened here."
Just for funWhen moms and dads with several kids complain that they feel like "referees," they don't always mean it literally -– that is, in the sports-specific sense. But there are plenty of parallels to the sporting world, as blogger Kim points out on Let Me Start By Saying.... In her short but witty list, she shows what parents and sporting officials have in common. Every item is a great call.
Related