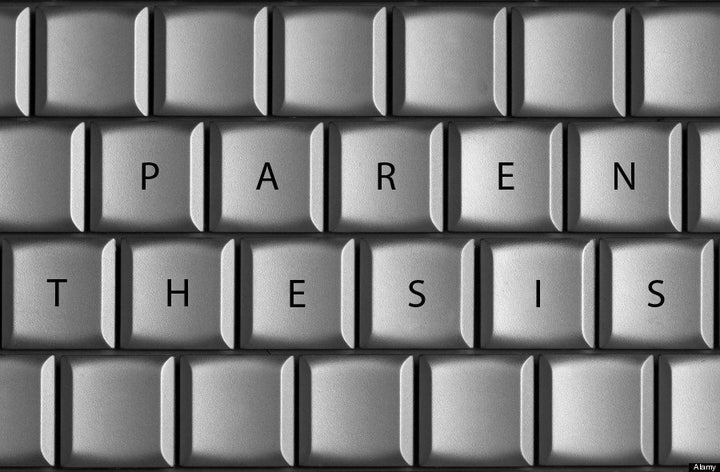 Parenthesis is where we collect our favorite writing from moms and dads around the web: essays, letters, rants and calls for help that make us nod in agreement, groan in sympathy, reach for the tissues, laugh so hard we spit out our coffee -- and in particularly glorious cases, all of the above.
Consider this your home base to find new bloggers and rediscover past favorites. We'll link to pieces that describe familiar experiences with eloquence as well as stories that surprise, educate, entertain... Our only requirement for mentioning a post here is that we love it.
We'll update whenever we read something great. Please email us at parents@huffingtonpost.com or tweet to @HuffPostParents if you see something worth sharing! Feel free to nominate your own writing -- but we'd always like to hear what you're reading, too.