Being a parent is hard enough. Becoming a parent while navigating your way through the entertainment business is super hard. Having both parents as artists, well that can be damn near impossible... OR it can be the most rewarding and fulfilling journey for the entire family. As it is, the odds are against you in the entertainment business. Talent these days is a given. Competition is fierce and without a clear vision of who you are and what you have to offer, you can make yourself go crazy.
Well, all that changed for us when we had our Julian.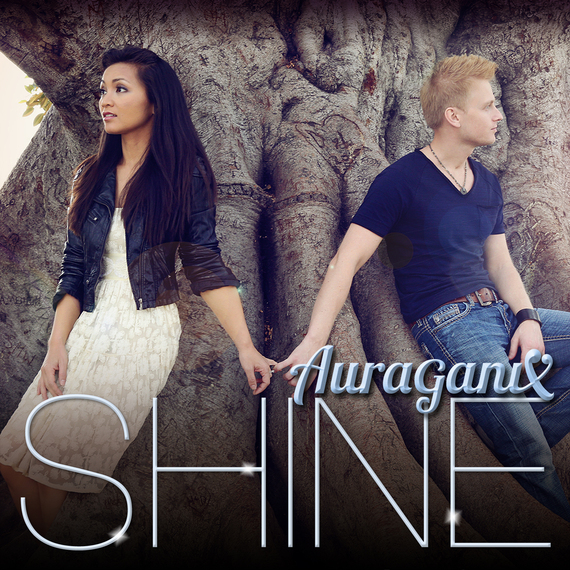 When Julian was born, the whole game changed for us. The fact was, I didn't think I could get pregnant. I had tried for years unsuccessfully. My previous marriage ended, partly because I couldn't conceive, but mainly because, and of course I realized this only in hindsight, that that relationship just wasn't meant to be. There was another plan for me. I just didn't know it yet. But at that time, I felt like a failure. Like my body was broken. After my marriage ended, I silently grieved for the loss of that union. But as a woman, I deeply grieved about not being able to have children. I'd nearly accepted the fact, but then I met Anthony. We met doing a show together and instantly became friends. And over the course of 2.5 years, our relationship grew from friendship to something really special.
Anthony was a breath of fresh air. It felt so natural to be around him. I always felt like my true self when we were together. We started dating shortly after my divorce. (A few rounds of therapy eased some of that pent-up Catholic guilt. More about that in another post... maybe.) But I was upfront with Anthony straightaway. Basically I said, "Look, I don't know how you feel about having kids, but if we were to move forward with our relationship just know that I don't think I could ever have kids." He said, "Well, if you can't get pregnant we'll adopt. I want to be with you so that's that." I thought, Wow, this guy makes life sound so easy. Is he for real?!
It took us only two months. And without all the fancy fertility drugs the docs wanted to put me on. Shocked. We were over the moon! But by the time I got pregnant I was considered at risk, given my age and a previous myomectomy. Anthony, however, never had a doubt that we would have a healthy pregnancy. I was scared of complications of course, and was very careful throughout my pregnancy and made sure I stayed super healthy. I had changed my diet prior to conceiving, giving up meat, alcohol, caffeine and all processed foods and maintained a healthy, organic diet throughout my pregnancy. And after all of my previous health issues and years of trying, I considered Julian to be our little miracle baby.
The first song we wrote for Julian was "I Poop!" One of the tasks as a new parent that Anthony would love to do was change his diaper. In fact, he insisted he be the first to change his diaper at the hospital. The nurses thought it was suspiciously endearing. I was like, "Have at it, be my guest!" And when we brought Julian home from the hospital I would hear Anthony singing this silly jingle to him whenever he changed his diapers.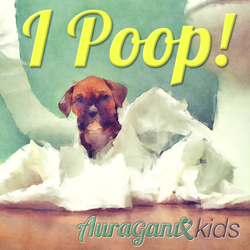 Other songs on our upcoming EP include "Baby Boy" which was written over the course of my pregnancy; from feeling him kicking in my belly, to when he was born and into imagining him grown-up with a family of his own. "Wanted" is a song Anthony wrote that captured the one message I needed to make sure Julian knew from me as his proud mama -- "how much you were wanted."
As first time parents we want to capture every moment we share with Julian. Becoming parents feels like getting access into this whole new awesome secret society. There is a whole lot of awesome in becoming parents. One of the first things we heard as new parents was the saying, "The days are long, but the years are short." How very true. We can't believe he's over a year now and walking and talking. Parenthood rocks! It's the best, most fulfilling, most terrifying, most satisfying, most inspiring role to take on. And we want to capture every moment we can.