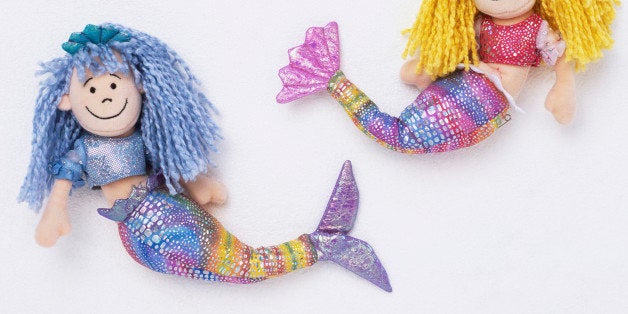 Tomás is an 8-year-old who was born male and began going to school as a girl named Luna in second grade. At the time, his parents, Amy and Pete Rochas of Berkeley, Calif., had occasionally allowed their son to wear his preferred clothing of skirts or dresses in the privacy of their own home. But it wasn't until his teacher brought up the possibility that Tomás might be transgender -- a conversation that unleashed emotions ranging from anger to relief -- that they started to let their son explore his gender identity as a whole.
Recent high-profile reports have focused attention on the need for respectful and, more importantly, early, discussions about gender identity. Leelah Alcorn, a transgender 17-year-old who committed suicide following her final plea posted to Tumblr, "Fix society. Please." Alternatively, you get parents who support their child's gender fluidity, as with 12-year-old transgender girl Jazz, who has been hailed as the face of the teenage trans community. And in December, Angelina Jolie and Brad Pitt announced that their 8-year-old daughter Shiloh, who has worn traditional boy's clothes throughout her childhood, wants to be called John.
The attention is overdue. And we want to add to it with a missing piece of the puzzle -- the parents' perspective. The Rochas, who have four children, have experienced both grief and gratification as their son has explored his gender identity. Currently, he goes by Tomás around his family, and goes by gender pronouns such as "he" or "she" interchangeably. Here are excerpts from our conversations about their experiences navigating the gender spectrum with their son.
What were your first inklings that Tomás might be on a different path?
Amy: Before he could talk, he was wearing my high heels. Sometimes I would let him wear them to the store, and this was in DC, so it's not common. He was also obsessed with mermaids, which is pretty interesting, because a lot of kids who tend towards non-conforming love Ariel, the mermaid princess. I guess it's ambiguous from the waist down -- he's not really sure what she is. She has a tail, and she changes. When Tomás was 4, I bought him an Ariel dress.
GLAAD defines gender identity as one's own, internal, personal sense of being a man or a woman (or someone outside of that gender binary). What does that mean for your family?
Amy: Tomás said, "You can call me a he or you can call me a she, it doesn't really matter. Whatever you want to call me. But my name is Luna." At school, he wanted to be called Luna. At home, he wanted to be called Tomás. But I don't know if maybe we didn't really... I'm not sure if it was fully accepted at home. That was something that was hard for us to allow him to change his name because that's his birth name. It's hard. Just like kind of mourning the little boy we raised. I really can't articulate it very well. Sometimes we would call him Luna, and he would tell us that he wanted Tomás as his home name and Luna as his school name.
Support HuffPost
A No-B.S. Guide To Life
Related
Popular in the Community