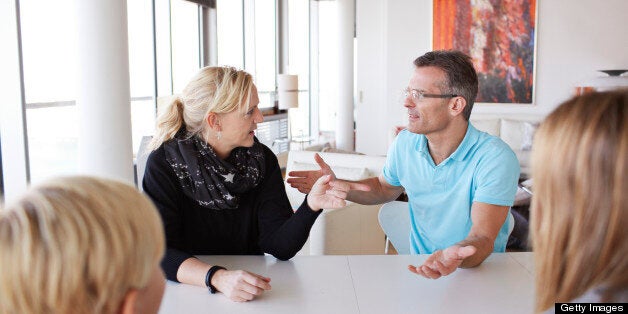 After divorce, few things are more challenging -- or, let's face it, as bang-your-head-against-the-wall stressful -- as co-parenting with a difficult ex.
So what can you do to minimize post-divorce stress for you and your kids? On Wednesday night, we asked our readers on Facebook and Twitter to share with us the advice they had for others struggling with co-parenting problems.
Click through the slides below for the advice they've gained from experience, then share your best co-parenting tips in the comments.
Popular in the Community