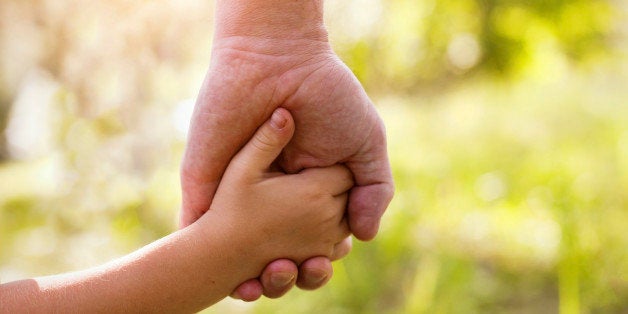 "Too often we underestimate the power of a touch, a smile, a kind word, a listening ear, an honest compliment, or the smallest act of caring, all
of which have the potential to turn a life around."
― Leo Buscaglia
Like many sensitive souls, I never truly felt like a child. My serious and introspective personality as a child did not lend itself to being nurtured by others. I was the oldest child of three and one of my nicknames as a child was "Little Mother" because I derived great joy from taking care of my younger siblings. I truly believe that the adults around me thought that I was a child that didn't seem to need a lot of physical affection, that I preferred to nurture as opposed to being nurtured. There was generally a lot of verbal affection but very little hugging, pulling me onto their lap, rubbing my back when I couldn't sleep and other forms of physical comfort. I used to crave that touch so very much, but did not have the confidence to say so. Even though I had truly wonderful parents, family and friends, I remember a distinct hunger for human touch from a very early age.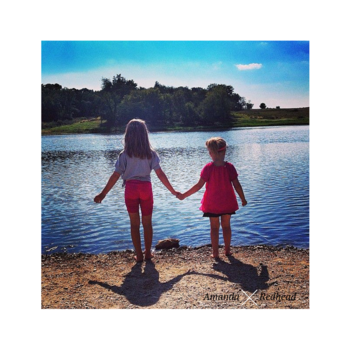 When my first child was born, I remember never wanting to put him down. Grandparents, friends and even strangers at the grocery store would warn me about "spoiling him by holding him too much." I would smile and nod but ignore this advice, as well-intentioned as it was. I held each of my three children as often as I could, enjoying the quickly-passing experiences of breastfeeding them, snuggling their little heads into the crook of my neck and rocking them gently to sleep. There was joy in work of motherhood, the like of which I had never experienced before. There was joy even in the bleary-eyed nights, in the crying fits of late evening, in the ever-present bouts of illness that rocked this house as it spread person to person. The joy was in the togetherness, the love, the snuggles amidst the struggles of life that did not always have joy outside of these precious moments.
When I was in nursing school, an instructor once told me about the importance of non-contingent touch -- touch that isn't secondary to something like an assessment or treatment. She reminded us that not everyone has love in their lives and that love is essential for healing and growth. The easiest way to show love is often with a simple hand on the shoulder, holding hands with a frightened client, sitting next to them on their bed while chatting with them so they can see that you are not hurried and are present in the moment.
I believe that non-contingent touch is just as important, or maybe even more important, in parenting. We touch our children when helping them bathe, dress and so many other ways during our busy days. However, we mustn't forget the importance of hugs, snuggles, pats on the backs, the ruffling of hair throughout the day. Touch is one of the most important languages of love.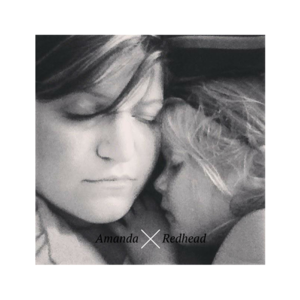 One of the most important surprises of parenthood for me was that the physical time spent with my children not only nourished their need for love, but satiated my own clawing hunger for human touch. In loving them, I was loved. In holding them, I was held. In raising them, I rose up.

We have become a disconnected society. We often connect more with others via social media, e-mail and text then face-to-face. Our younger generation seems lost in the technological void and they often struggle with even the most simple of in-person communication. We must teach our children the powers of touch, kindness of words and connection with ourselves that cannot happen if we have a blue screen perpetually in front of our face.
We are powerful beings, we humans. As parents we can empower our children with our words and with our touch. May we teach our children the significance of small kind gestures, simple human touch and connecting with humanity on a personal level. May we reach out to another person as often as we reach out for the smartphone in our pockets.