It's one of the most powerful moments in the brilliant play by Mary Kathryn Nagle (Cherokee), Fairly Traceable: Erin, a young Native American environmental lawyer, explains to her also-Native ex-boyfriend why she must one day have children.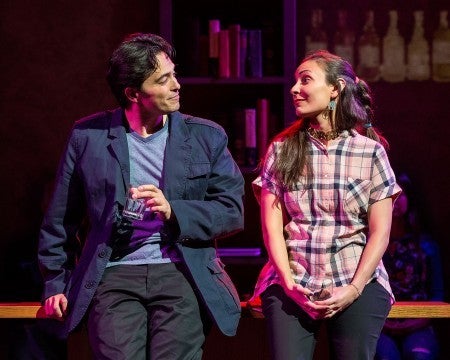 Earlier, she had argued in court that the oil industry should be liable for its role in the global warming that energized Hurricanes Katrina and Rita, storms that set records for their destruction and power in 2005. It's an intensely personal matter for her. She's a descendant of the Chitimacha Indians and a member of the small Pointe-au-Chien tribe, which experienced devastating losses when those storms smashed into coastal Louisiana.
Speaking with her ex Randy, Erin invokes the long history of American oppression against indigenous peoples:
"Climate change isn't the reason I can't have kids. It's the reason I have to have them. If I, as a Chitimacha woman, if I decide to not have kids, well, I'm just helping the United States government finish what it couldn't quite complete a hundred years ago."
It hit me as an audience member, through my tears and sniffles, that for Erin, having and raising Pointe-au-Chien children would be an act of defiance. As I sat with my own thoughts the next day, it hit me that this scene very much speaks to my being a dad during the Trump Administration. It tells me that raising children can be an act of resistance.
Many of us who have been deeply troubled by Donald Trump's ascent to the most humanly powerful position in the world have spoken of resistance a lot since Election Day. We've especially used the term when discussing how we can respond to his administration's numerous inhumane, racially scapegoating, financially self-serving, blatantly unchristian, and just plain bizarre actions, proposals, and statements.
We've also, naturally, created a hashtag, #resist, which has found a corollary, #persist, thanks to Mitch McConnell's infamous quashing of Elizabeth Warren's speech in the U.S. Senate. And some of us have even adopted the symbol of the Resistance, the good guys in the new series of Star Wars films.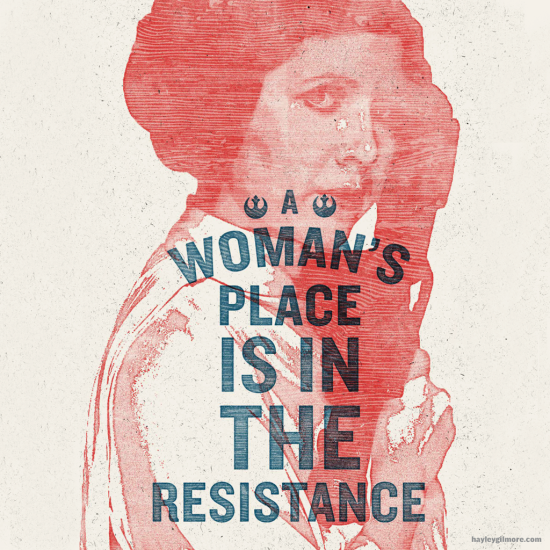 Of course, when it comes to resisting, the stakes are much greater for real-life Natives than they are for me. As an ethnic Han Chinese, I am one of 1.3 billion of my people. The Pointe-au-Chien, on the other hand, number in the hundreds. Resisting societal and institutional injustice is for them a matter of survival, as it is for many Native tribes.
After all, the genocide of Native peoples never really ended. It is just less overt than it used to be.
The long-term nature of the suffering of Native peoples and other marginalized groups points to the value of raising kids to resist and persist as activists and allies. To succeed, the battle against injustice has to outlive us. So through our influence on the next generation, we can help to sustain movements that insist on treating all human beings with the dignity, respect, empathy, and love that Creator says they deserve.
This is a comfort to me. Like many folks engaged in social justice work, I have bouts of what I'll call "activist's guilt." That's the nagging sense that even after I've taken one, two, or more steps of action on a particular issue, I still haven't done enough.
Sometimes, that's true; I haven't done enough. But other times, I have to recognize that I can only do my part, and I'll have to count on others to do theirs, too. Repeatedly giving in to "activist's guilt" leads to rapid burnout for many who engage in advocacy.
One example of my "activist's guilt" centered on the women's marches the day after Inauguration Day. Due to some family commitments, I wasn't able to participate. I felt like I was doing something wrong by not going. A graphic that made the rounds on social media at the time captured my feelings: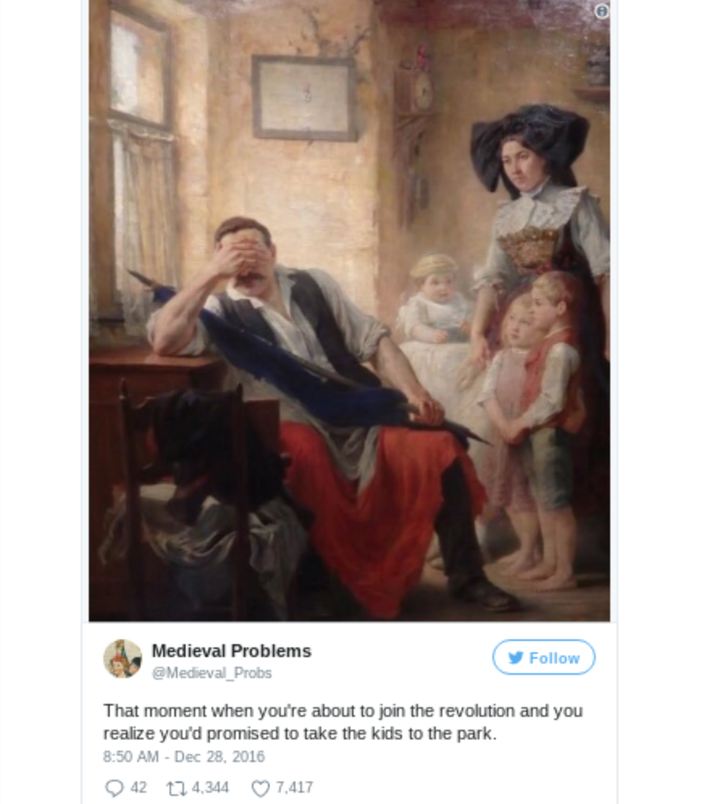 Erin in Fairly Traceable reminds me that along with directly serving people who are facing oppression, and marching, organizing, and speaking out as an ally, my work as a parent can very much be an activist endeavor as well. Resisting and persisting happens as I educate my girls about discrimination, nurture their capacity for empathy, and help them determine ways to take action.
It seems like it's paying off so far. My ten year old is passionate about many areas of social justice, and a couple of years ago, when her teacher asked her class members to name what they wanted to be when they grew up, she said an activist. (You bet your right and left pant legs that I was proud!) Later that year, when they were assigned to do first-person biographical reports on historical figures, my daughter departed from the standard list and decided on Maria Tallchief, America's first world-famous ballerina, both because she loves dance and because Ms. Tallchief was a member of the Osage Nation.
When the time came for the California rite of passage known as the fourth grade missions project, she chose the mission that seemed to her the most liberal-minded toward Natives, San Luis Rey de Francia, while recognizing that the Spanish colonial project there was still tantamount to slavery. And in January, when her fifth-grade class went to the school media room to watch Trump's inauguration on TV, she asked to be exempted! (I did tell her afterward that I totally would have been okay if she had gone to see it, given the educational value of the occasion.)
My eight year old is passionate about environmental issues. At home, she monitors the rest of our family's water usage because California has struggled with drought conditions; she has drawn and posted reminders in both of our apartment's bathrooms. If we're driving around after dark, she points out neighborhoods and establishments that are causing excessive light pollution. When I referred to climate change recently in her hearing, she offered, "I hate climate change." And a few months ago, when she saw #noDAPL painted on a car in our neighborhood, she exclaimed, "The Dakota pipeline!"
Trying to raise my daughters to be activists and allies makes my child-rearing an attempted act of resistance. That doesn't mean I shouldn't also take other steps of action, but it does mean that how I parent is just as important as the rest of my advocacy work.
So if I can't make it to a particular march or rally? I'll remind myself: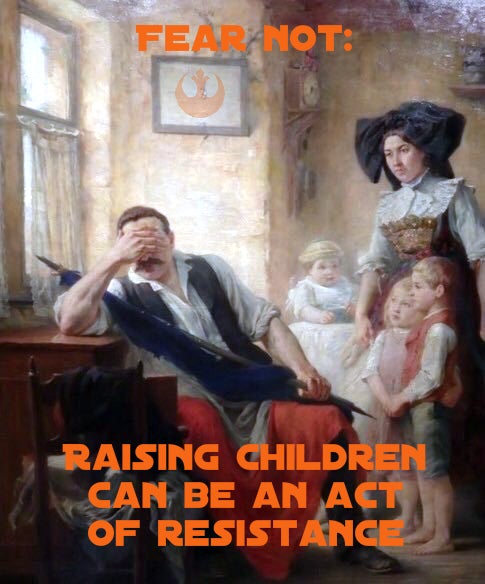 A married father of two daughters, Eugene Hung is a Southern California-based advocate for social justice, especially as it relates to the rights of women and girls. He blogs at FeministAsianDad.com, from which this piece is adapted.