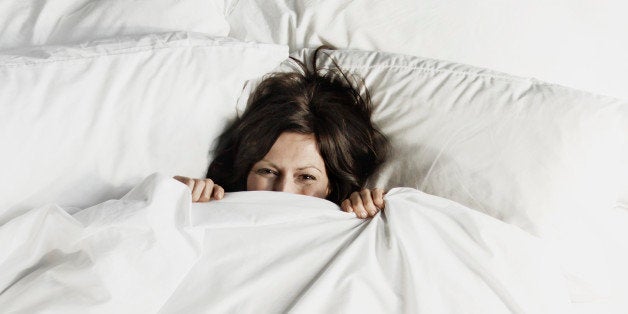 It all started when I received a text in the middle of the school day. It said "Mom, guess what!?" My 15-year-old daughter was excited because she had an opportunity to do something she REALLY wanted to do and thought it wouldn't be any issue for my husband and me. But it was. The answer was "No," and that's how it began. She begged, she pleaded, she sent repeated, "I don't understand" texts and I knew I was in for quite the trying afternoon when she arrived home.
Parenting with limits is tremendously hard. I have always known this because I have practiced this type of parenting since my daughters were young. However, nothing prepared me for how hard it would be in the teen years. Sure, my clients tried to tell me, but I am an experiential learner, so I'm just getting it now. Nonetheless, I carry on despite their relentless pleading at times. I guess that's what I was the least prepared for: the relentlessness. This is new behavior from my older daughter, who has always been super sweet, easy going, conflict-avoidant and people-pleasing. That all went out the window the day she turned 15. Don't get me wrong; she is still delightful and I enjoy her tremendously. But let me tell you, when she doesn't agree with one of our parenting decisions, out comes the eye-rolling, face-making, snarkiness and silent treatment in full force. Frankly, as Dr. Seuss would say, I was caught "unawares."
So, most days I just push through. What else can I do? I continue to set limits and live with a moody teenager. Setting limits is one of the best tools to combat an adolescent's poor judgment and decision-making. Better a grumpy teen than an out of control one, I say. But sometimes it is just exhausting, and I don't have it in me to stand my ground all the time. The day I am referencing was one of those days. So I did what any reasonable parenting professional would do: I avoided it. I just went upstairs, crawled into bed and pretended to be sleeping. Yes, I did. Super proud moment for me! I needed to refuel for the battle. I needed to buy myself just a little more time before I had to put on my "best parenting self" armor. And that means I must be able to endure the looks, fresh talk, anger and disappointment coming from my precious child, without overreacting. I get it; I was a teen once. And I understand that at this time in her young life, she really doesn't understand why the answer has to be "no" sometimes. She won't get that for some time.
I have a deep understanding (I like to call it wisdom) of why she behaves this way. I get how normal it is, and I know that "this too shall pass." I preach this to my clients every day in my practice. But all of this wisdom provides little solace when I am just aching for my precious, smiley daughter back. Knowing how normal her behavior is provides even less comfort in these moments of conflict. In my book Go Take a Bath!: A Powerful Self-Care Approach to Extraordinary Parenting, I suggest taking a lot of baths to work through the anxiety of parenting with love and limits. But I can already tell you that my next book will be called Go Take a Nap! because a bath just won't suffice when managing the anxiety and pain of watching your teen separate from you in the only way she knows how -- via conflict. Just breathe, cry when you need to, double up on that self-care and take long, peaceful naps. I suggest waking up when they are about 25.
Robin Kevles-Necowitz, is a licensed professional counselor and parenting coach in Fairless Hills, Pennsylvania. She has been in private practice working with adults, couples, and families for nearly twenty-five years and is the author of Go Take a Bath!: A Powerful Self-Care Approach to Extraordinary Parenting which has been garnering rave reviews on Amazon. She is the More 101 parenting expert and has written parenting articles for the Philadelphia Inquirer, the Bucks County Courier Times, and other local newspapers. She lives in Yardley, PA with her husband, two daughters, and dog, "Nugget Necowitz." Find her on FB by friending Parent Assist or follow her on Twitter @RobinNecowitz